Car retailers have been told the "time is now" to get an implementation plan for Financial Conduct Authority (FCA) new Consumer Duty regulations approved at the highest level of the business.
Senior management and board members should be fully aware of how the new consumer protection measures impact all areas of their organisation and be ready to sign off a plan by the end of the month.
But criticism of the tight timescales set by the FCA has led to suggestions that it is "not in the real world" with many plans likely to take a "skeleton" form ahead of the initial deadline, which comes nine months before the duty's formal implementation.
In a September 15 AM webinar produced in partnership with Freeths Solicitors, less than half of viewers said they had begun compiling their business's Consumer Duty implementation plan.
During the free-to-watch hour-long presentation Freeths associate Daniel Meyer presented in-depth recommendations to car retailers to create their plan. He described the October 31 deadline as "the most pressing deadline for financial services firms", but added: "The FCA has not given a lot of time and we feel it's a very short timeframe for firms to get ready."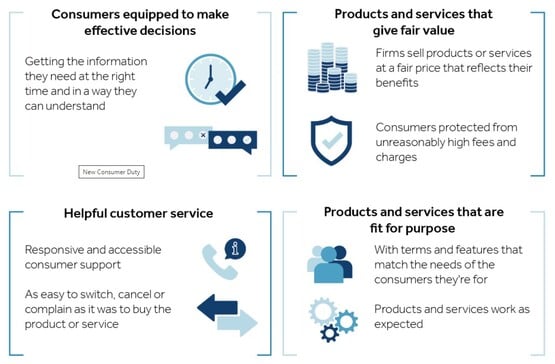 Attendees at October's annual British Vehicle Rental & Leasing Association (BVRLA) Leasing Broker Conference, at the Royal Institute of British Architects, were told to act now to establish a framework of how the duty will be addressed in every aspect of their business before submitting their plan.
However, Richard Chadwick, head of Alphabet Partner, said: "Authorise a plan by the end of this month. It only has to be a skeleton plan, but the important thing is to make one and do what it says."
At the same event EY associate partner Marc Ireland said: "All the deadlines were presented in the much-anticipated policy document published in July.
"The FCA didn't want to extend the implementation date because it felt that firms would lose momentum and take their foot off the gas, but such was the wealth of feedback they got that they didn't really have an option but to give a little something."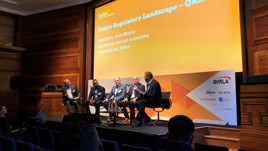 He added: "The FCA is starting to give a little bit more and there's a lot more talk now about a plan for a plan. They are now saying 'we don't expect there to be a lot of detail'."
Umesh Samani, chairman of the Independent Motor Dealers Association (IMDA) and the owner of Stoke-based independent used car retailer Specialist Cars, said that the perceived urgency and the depth and breadth of the FCA demands could be enough to break smaller automotive retail businesses.
And he does not feel that those "rogue" traders who fail to follow the rules will necessarily be the ones to pay the heaviest price.
"I don't think the FCA are in the real world," he said. "They just don't consider the smaller businesses or consider the impact of things like the Consumer Duty.
"Most independents will appoint a firm to look after their compliance for them, of course, but I imagine there are also a lot that simply won't address it until something goes wrong."
He added: "For small independents and one-man bands who are diligent and by the book and do things correctly, these regulations are a huge burden."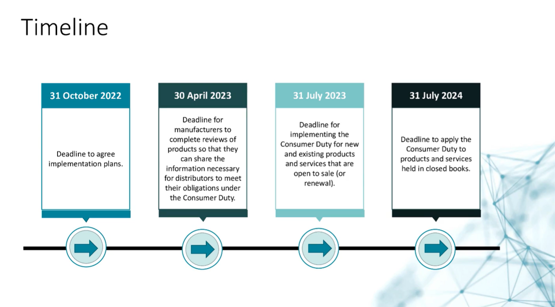 AM reported back in July that the FCA had shifted its expectations of finance firms and dealers from the old "treating customers fairly" principle to an adage of "put their customers' needs first" with the duty's implementation.
The FCA stated at the time that the Consumer Duty would mean that consumers should receive communications they can understand, products and services that meet their needs and offer fair value, and that they get the customer support they need, when they need it.
It also wants to ensure products and services are sold at a fair price that reflects their value.
What is required
Meyer said that many car retailers will already be doing much of the work required to fulfil the new rules but emphasised a need to create a plan and implement strict governance to ensure actions, processes, decisions and outcomes were evidenced and documented.
Tara Williams, chief risk and compliance officer at FCA-authorised principal firm AutoProtect Group, questioned the assertion that a "skeleton plan" would suffice by the end of October, stating that a "structured implementation plan" was the requirement.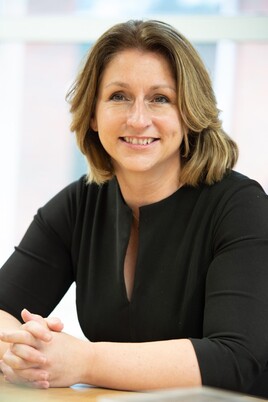 She added that board members would not only have to sign-off the plan before the end of the month but "interrogate and challenge the plan, ensuring that there is full understanding and clarity in what they are signing off".
EY's Ireland agreed, suggesting that evidence of the appointment of a "Consumer Duty champion" should also be submitted as part of the plan.
Williams (pictured) said there is no requirement to submit the plan to the FCA at that stage, however, adding that any plan created now will fall short of being complete and have to evolve over time – particularly ahead of July 2023's duty implementation.
Explaining why, she said: "To have a full and structured implementation plan a business would, typically, have needed to complete a gap analysis.
"I believe the FCA would understand that, due to the short deadline for this plan, the fact that distributors may not have received the relevant information from manufacturers to allow that gap analysis, and the fact I believe they want this done properly, not quickly, that it would be acceptable to have a structured implementation plan which recognises the actions required during implementation but is built to evolve and expand during the implementation period.
"In effect, the gap analysis would be a part of the implementation plan and I would fully recommend targeted action dates in the plan."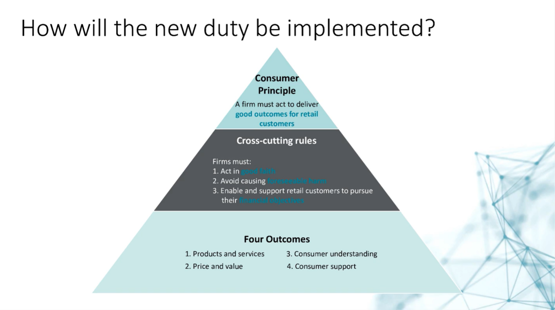 Nicola Ball, BDO director, financial services advisory (pictured), agreed that gap analysis would be central to car retailers' Consumer Duty plans.
She said: "Very broadly, the requirement means thinking about the design of products and if they are fit for purpose, enable consumer understanding of products with focus on charges, terms and affordability of products, provide fair value which means looking at how price relates to the value of services, and support consumers during the lifetime of their relationship with the organisation and products."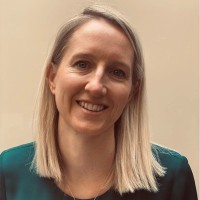 She added: "We do feel car retailers will need to think ahead and plan for consumers in financial difficulty as part of the implementation process and think about what support they should be providing."
Among the panellists in an on-stage Q&A at this month's BVRLA conference was former Lookers chief executive Andy Bruce, now chief executive of Fleet Alliance.
Commenting on the introduction of the duty, he said: "Ultimately, it's a good thing. My approach is to embrace it. Well considered regulation results in better businesses in the long run."
But he warned: "It is going to eat into a lot of management time because there isn't one part of the business that isn't touched by this in some way."
Implementation Plan Must-Haves
In AM's recent 'Consumer Duty: Top tips for preparing your implementation plan' webinar, introduced by Freeths, Daniel Meyer spelled out the key elements that should be included in car retailers' preparations for the new FCA regulations.
The result was a list closely aligned to advice offered by AutoProtect's Tara Williams. Below are the resulting focus areas that should be detailed in any implementation plan:
■ Introduction (why is this happening?)
■ Details of the approach taken to establish a well-reasoned
and well thought-out implementation plan
■ Board responsibilities and a timeline for implementation across the business
■ Focused outcomes for finance customers
■ Implementation plan by: workstream, timescale, key milestones, governance points, responsibility
■ Resource requirements, in terms of time and funds
■ How the Consumer Duty plan aligns with current projects and business strategy
■ Management information to help embed new principals
■ A RAID log tracking risks, actions, issues and decisions
Williams said that, while the above advice includes a broad scope of commitments, businesses should consider proportionality.
Despite the FCA's desire to see bespoke plans implemented, Williams said: "I have provided a template implementation plan to our network with little tailoring required because it is a low risk/proportionality build."