The future of electric vehicles (EV) is being forged in China with its leading carmakers ready to take on the world. In this first part of our analysis of what this means for the UK, we talk to industry experts on Chinese EV entrants' potential to transform the British marketplace
Many of Elon Musk's overblown predictions pass their expiry date without overly troubling history. One celebrated incidence of industrial hubris occurred in 2011 when the Tesla chief ridiculed the very idea that a car made by Chinese manufacturer BYD could give his business a run for its money in the electric vehicle (EV) space.
Twelve years on, the world has moved on and Chinese EVs such as BYD and GWM Ora have come into their own with even Musk admitting that Tesla's principal competition will likely come from the once-derided Chinese brand.
UK dealerships are certainly preparing to offer a warmer welcome to Chinese EV brands with a recent survey by online marketplace carwow revealing that a third of its dealer partners expect Chinese brands to secure a market share approaching 30% within five years. Some 38% of car dealers are happy to host Chinese cars on their showroom floors, their reasoning being that customers need better choice and more competition between manufacturers.
Even within the next 12 months, most UK dealers believe that Chinese brands will make an impact on the new car market with customers hunting a competitively priced car (cited by 96%) that offers some smart in-car technology (35%). The only downsides will be, unsurprisingly, build quality (75%), lack of brand familiarity (57%) and limited aftersales support (56%).
Everything in the survey confirms what carwow CEO John Veichmanis already knows – the potential of Chinese car brands to radically alter the makeup of the new car marketplace in the UK.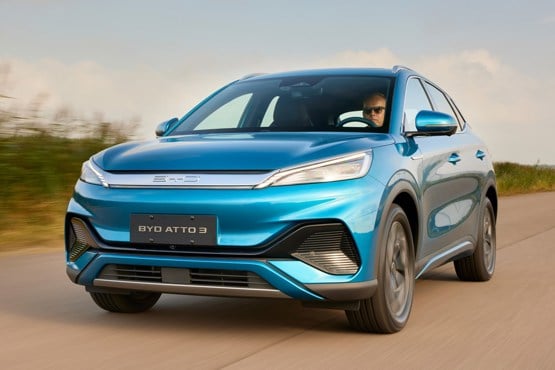 The online marketer says it is already partnering with a number of Chinese brands and is in discussion with many more as it 'shares dealers' sense of their potential'. However, as Veichmanis points out that, in order to succeed, Chinese brands will need to establish and grow a strong brand presence, as well as be highly price competitive.
"Securing the trust, loyalty, and purchasing power of British consumers won't happen overnight; it will require the commitment of time, dedication and resources previously demonstrated by Korean OEMs," he says.
Pivotal moment
Europe – not just the UK, is certainly entering a pivotal moment in terms of how China's entry impacts how the marketplace.
Learn more about emerging Chinese car brands at Automotive Management Live 2023
Global insurer Allianz warned back in May that European carmakers could collectively lose more than €7 billion in annual net profit by 2030 with the advent of Chinese EV car brands.
Should Chinese manufacturers increase their own domestic market share to 75% by 2030, Allianz predicted total sales in China by European carmakers would fall by 39%, with local production falling from an estimated 4.4 million units to 2.7 million.
Furthermore, should Chinese imports to Europe hit the 1.5 million mark within that time, equivalent to 13.5% of the European Union's 2022 production, the European automotive economy could take a €24.2 billion hit.
The country exported 1.07 million cars in the first three months of this year, according to figures released by China's Association of Automobile Manufacturers — overtaking Japan to become the world's top exporter of cars.
Within that export tally, new energy vehicles which include EVs soared 93% on the year to 380,000 units which account for around 40% of overall car exports..
Industry veteran Tony Whitehorn has been part of the UK motor industry for over 30 years holding senior roles with Renault, Toyota and most recently as president and CEO of Hyundai in the UK. Now an authoritative advisor, he has worked with Chinese OEMs who want to tap the Chinese EV market and UK dealers who want to deliver its potential. (Read the China Market Insight Interview)
Joint ventures
Whitehorn says China's EV car makers have benefitted hugely from establishing joint ventures with foreign carmakers who themselves have needed to stake their claim in the world's largest markets for new cars.
In doing so, the Chinese have learned what it takes to make smart EVs, developing their own swiftly from a clean-sheet starting point, unhampered as they are by legacy manufacturing origins.
China's government has also historically given huge support to its carmakers who have shored up their growth aspiration by protecting the manufacture of critical component through owning much of its global supply chain.
But Whitehorn points out that it is China's huge domestic market which has been key to establishing a strong platform for export.
"The Chinese car market accounts for nearly 60% of all electric vehicles that are sold in the world so they have a very strong domestic base already," he said. "What has happened is that Chinese manufacturers have gleaned all of that information from the joint ventures and other car manufacturers and have now set about putting together their own story.
"And in doing that, they have started to dominate the Chinese market and are now preparing to launch themselves into Europe."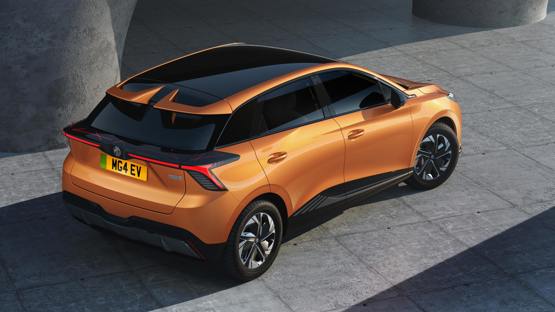 Export success into the UK will come down invariably to price, according to Whitehorn, with the requirement to set 'reasonable' prices that offer a good deal without appearing so cheap not to be considered a quality proposition.
SAIC-owned MG, he says, is the Chinese brand which has hit precisely the right sweet spot with its EV model range by offering sub-£30,000 electric vehicles while the established European brands' EVs have list prices far higher.
While MG EVs benefit from significant brand heritage, Whitehorn believes Chinese carmakers will actually benefit from a discernible brand agnosticism which has evolved in recent years.
The likelihood of the Chinese establishing any sort of premium position due to a lack of provenance remains to be seen. But for now, entry into the UK market will focus on accessibility.
Essentially, Whitehorn says, leading Chinese carmakers have sublime economies of scale and can almost charge whatever price they like by virtue of those economies and their privileged tenure of a robust supply chain.
"However," he warns, "the challenge for Chinese brands is they will be very careful about coming in and not being seen as cheap".
MIddle East
China's performance in the Middle Eastern provides a perfect example of how Chinese car brands have built their reputation in the region. In 2022, the market share of Chinese cars increased by 80% compared to 2016, with over 350,000 units sold.
Mohamed Fawzi, regional director at McLaren Automotive, says Chinese manufacturers have set about systematically establishing their reputational credentials such as achieving international safety and quality certifications.
Another crucial factor has been to develop consumer confidence through building extensive dealership networks and after-sales service centres across the region as well as offering competitive warranties and a more personalised customer service.
Chinese carmakers have also focused on designing vehicles that cater to the unique needs and preferences of the region, such as offering spacious interiors, powerful air conditioning systems, and robust engines suitable for the harsh desert climate.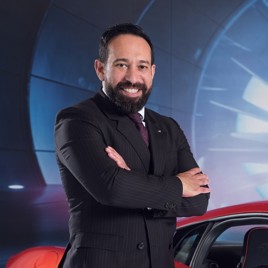 "To navigate the UK market," Fawzi (pictured) tells AM, "these brands must prioritise factors such as building a robust charging infrastructure, understanding local regulations, and emphasising quality and safety to win over discerning consumers.
"Comparing the potential UK market penetration to that of Japanese and Korean cars in the past three decades," he adds, "it's worth noting that the successful entry of these brands was driven by a combination of reliable performance, strategic marketing, and continuous innovation."
Chinese carmakers have also focused on designing vehicles that cater to the unique needs and preferences of the region, such as offering spacious interiors, powerful air conditioning systems, and robust engines suitable for the harsh desert climate.
Certification standards
But it won't be all plain sailing – even in Europe. China's leading EV carmakers will be entering a fast-growing market and one where any low-cost business model will come under some strain from a region where vehicle modifications are subject to stringent automotive certification standards. For the UK, there is also the issue of right-hand drive.
Former Mitsubishi Motors executive Paul Brigden, who conducted research on Chinese brands and their potential to enter the UK market when looking at options for Colt Car Company two years ago, says he doubts the UK is being seen as a springboard into Europe even though it ranks as the second biggest European market for EVs.
"They can't get critical mass production without recruiting the significant highly developed right-hand side markets such as Australia and New Zealand. They are rather looking to test the market in the Nordic region where there is already a high take up rate of EVs – and where it's left-hand drive. They'll no doubt partner with a reasonably big dealer group before moving into bigger left-hand drive markets in Europe."
Even Europe is just incidental, he reckons, part of a 200-year global plan. "The Chinese market is so enormous, they don't need the volume from Europe as a lot of carmakers there won't even be able to satisfy their domestic market."
Buying habits
One thing on the UK's side is the fact that the British car buying public is extremely 'promiscuous'. "They will try anything," says Brigden.
Thanks to the growth in personal contract purchase (PCP) and personal contract hire (PCH), new car ownership periods average two and a half years in the UK and together with a demise of brand loyalty Brigden reckons that those looking to buy a new car will look at the price and the running costs, and if it makes them happy to see it parked on the drive in the morning, all boxes will be ticked.
Considering the ongoing financial crunch and high interest rates in the UK, the EV market could become more price-sensitive. Whether Chinese brands will capitalise on that by shaving off further margins to appeal to budget-conscious consumers is a moot point.
Brigden agrees with Whitehorn that the more developed car manufacturers in China will be highly conscious that their first impression will be a lasting one so they will only enter the market with vehicles that are perceived as being of superior quality – certainly ones that would be rated by the influential British automotive press whose opinion counts as it is widely read in mainland Europe.
It took Kia and Hyundai more than 20 years, with huge product and marketing investment, to raise their brand propositions away from visibly cheap and basic up to the mainstream market battleground. Entrants from China must have learned from that.
"They can't afford to get it wrong in the UK," Brigden concludes.
In the second part of our analysis on what the advent of Chinese EV brands means for the UK, AM will look at which brands will be first on the scene, which ones are following close behind and what business model they are likely to adopt.