While new managing director, Karl Howkins, acknowledged that his 158-dealership network is "probably 10 to 12 too heavy", Citroën UK said it does not plan to rationalise its network on the scale of its Groupe PSA stablemate Vauxhall.
However, the brand is courting potential new franchisees, including an 'investor day' in Paris, and its turnaround programme for struggling performers is squarely focused on dealers outside of its bottom quartile.
Howkins, who joined Citroën on June 1, cut his teeth at Vauxhall, where he served as fleet operations director (a role also held by his father, Maurice), before moving on to become Opel's director of dealer performance for Europe and periods as the managing director of both Opel Switzerland and Opel Netherlands.
He hopes to create greater profitability by increasing the levels of competency and competition within the network.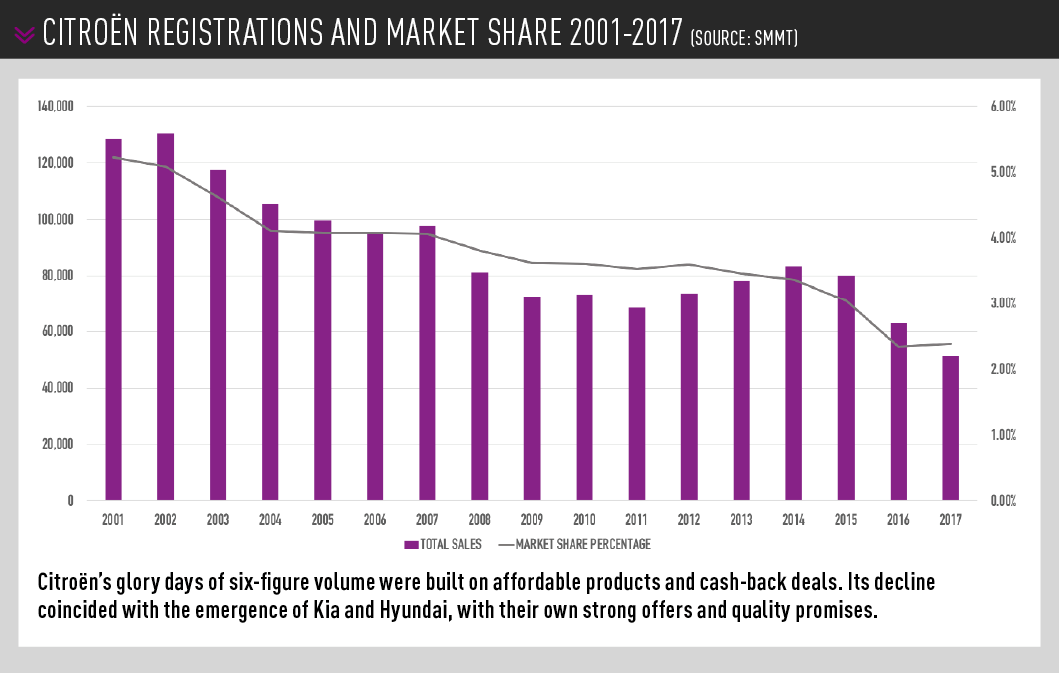 To assist the 10 to 12 dealers at the bottom of the network's third quartile, Howkins and his director of network development, David March, have set up a "turnaround programme" to improve their sales and accompanying profitability.
March insisted: "We don't have a strategy to go out and actively reduce failing points."
However, Citroën is courting new investors in an effort to inject a new impetus and fill open points along the M4 corridor.
Howkins said: "If there is a location on the blueprint that someone shows an interest in filling, we won't turn them away."
Recent dealership openings with Robins and Day (Birmingham and Chiswick) and John Grose Group (Ipswich) suggest a trend towards bringing the Citroën brand under the same roof as fellow PSA Group brands DS Automobiles and Peugeot.
Following the completion of the controversial separation of the DS Automobiles franchise on July 1, there are now 131 standalone Citroën dealerships. Of its 158 sites, 32 currently share space with DS, but Citroën said that number would grow to 45 by the end of 2019.
There are 40 solus operators among the brand's current franchise partners and Pendragon's Evans Halshaw network has the greatest investment, with 14 sites.
As with many franchises, though, Howkins and March recognise the need to drive profitability for its dealer partners amid a loss of sales and market share, which has been compounded by the loss of the once popular DS 3 hatchback from the bulk of the network.
Citroën's registrations fell from 83,397 (including DS) in 2014 to 51,455 (ex-DS) last year and were 4.5% down YTD at the end of September.
In 2017, the brand's market share reached its lowest point this century, at 2.03%. To the end of September this year, Citroën's UK market share was 2.17%, marginally ahead of the same period in 2017 (2.1%).
March conceded that, during his time as director of network development and quality for Peugeot Citroën Retail UK, the falling market share had prompted a move towards bringing the PSA brands under one roof to boost profitability.
He said: "We saw a decline in the market share and that was a pre-emptive thing to get out of short-term rental. We didn't see a huge opportunity to grow share back up and one option was to bring the brands back together because the benefit was largely in aftersales. We decided to go out and promote multi-brand.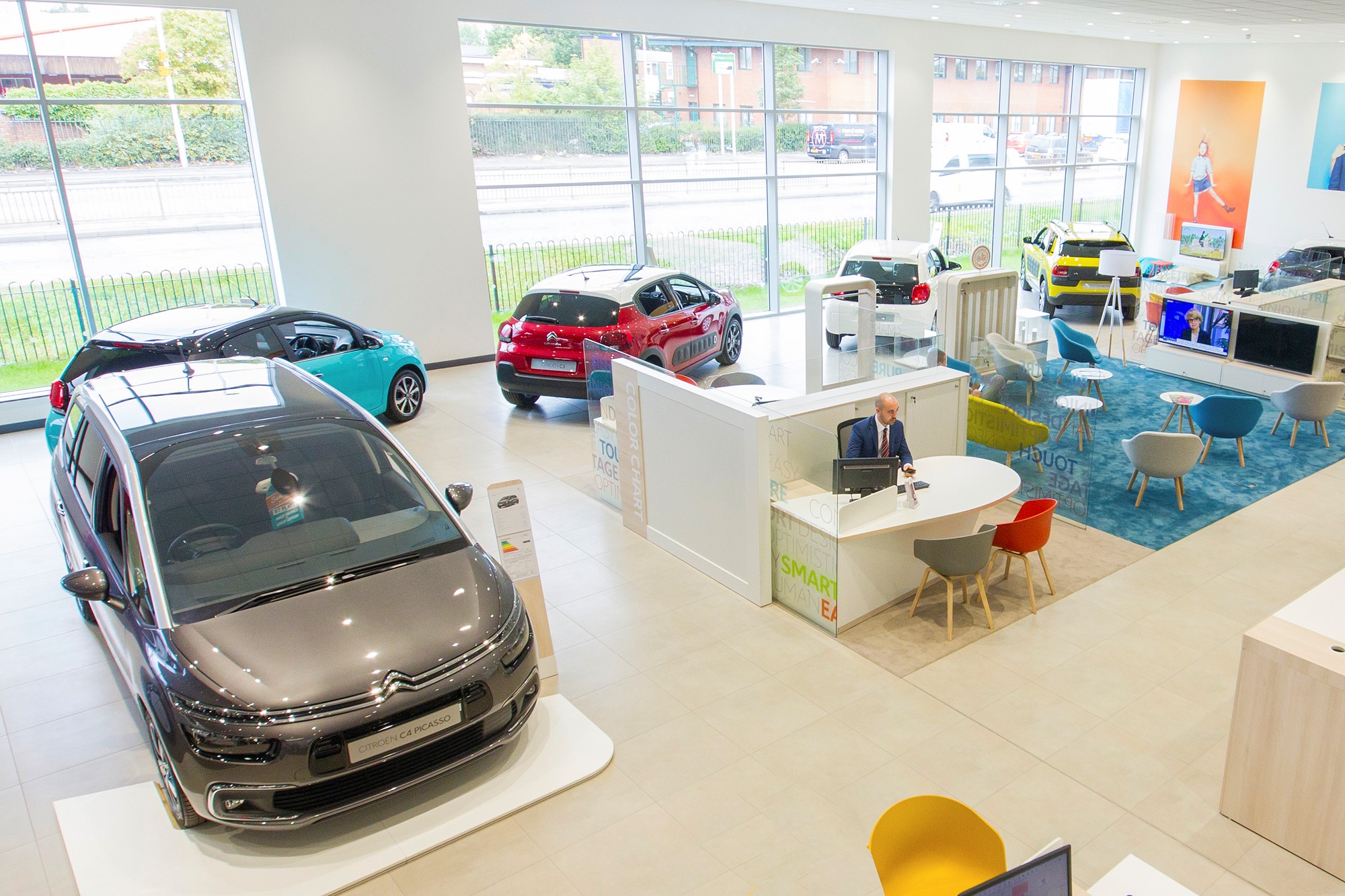 "Ultimately, we want retailers to see a return on their square metres. We want to create an environment where they can generate the right return."
Citroën retailers are currently achieving an average 0.6% return-on-sale, up 0.1% on a year earlier, and Howkins said he wants to grow that to 1.5%.
"There is a lot of pressure on ROI at the moment and there is a need for us to be supportive and help our franchisees make money," he said. "It's the ability to make money that can really change the mood of a network."
Refining the range
Howkins remains confident growth in both registrations and market share will bolster profits in 2018.
He said the brand prepared "extremely well" for the September 1 switchover to the new Worldwide harmonised Light vehicle Test Procedure (WLTP) and was able to really "get going again" in the plate-change month – the brand was down 3.7% year-on-year in the month, compared with an overall market decline of 20.5% – even capturing some sales from rival brands that have struggled with the transition.
While Citroën was able to deliver to customers who entered showrooms in September, the brand's new UK boss said the arrival of the new C5 Aircross flagship SUV later this year and the prospect of a future entrant to the saloon segment will deliver further momentum.
Howkins described the C5 Aircross as "the car we've been waiting for", adding: "From July to the end of August, we were 0.1% below 27% retail sales growth and that is PCP, PCH and cash. The areas we really need to grow are traction with SMEs and with public-sector fleet. There's work to be done there."
He added: "The C3 Aircross is getting some really good traction. Over that same three-month period its retail sales have grown by 33%."
According to Howkins, the time has come to start selling Citroën as a brand with a "great product range" – to both consumers and potential new franchise partners. He said he is speaking to current franchised partners and potential future partners about the current range and plans for the future.
He said he enjoyed the challenge of changing perceptions of Citroën among some of the larger dealer groups that do not currently represent the franchise.
"In terms of investors, and the people that aren't with Citroën today, we are going to have an investor day and take them over to Paris," Howkins said.
"People like to see the reality and not just be shown a PowerPoint."
He added: "We have some relationships that we want to leverage and some others that we might want to say 'if you don't want to be in it, let's stop."
Howkins and March agreed that, while attracting new investors, they would be going to greater lengths to support some retailers – who wish to stay with the franchise, but may currently be underperforming – with its turnaround programme.
Howkins said a new dedicated dealer performance manager would lead the project, in which the brand had invested a lot of time. However, of the bottom 10% of the network's performers, he said they were "not going to bring them back to life".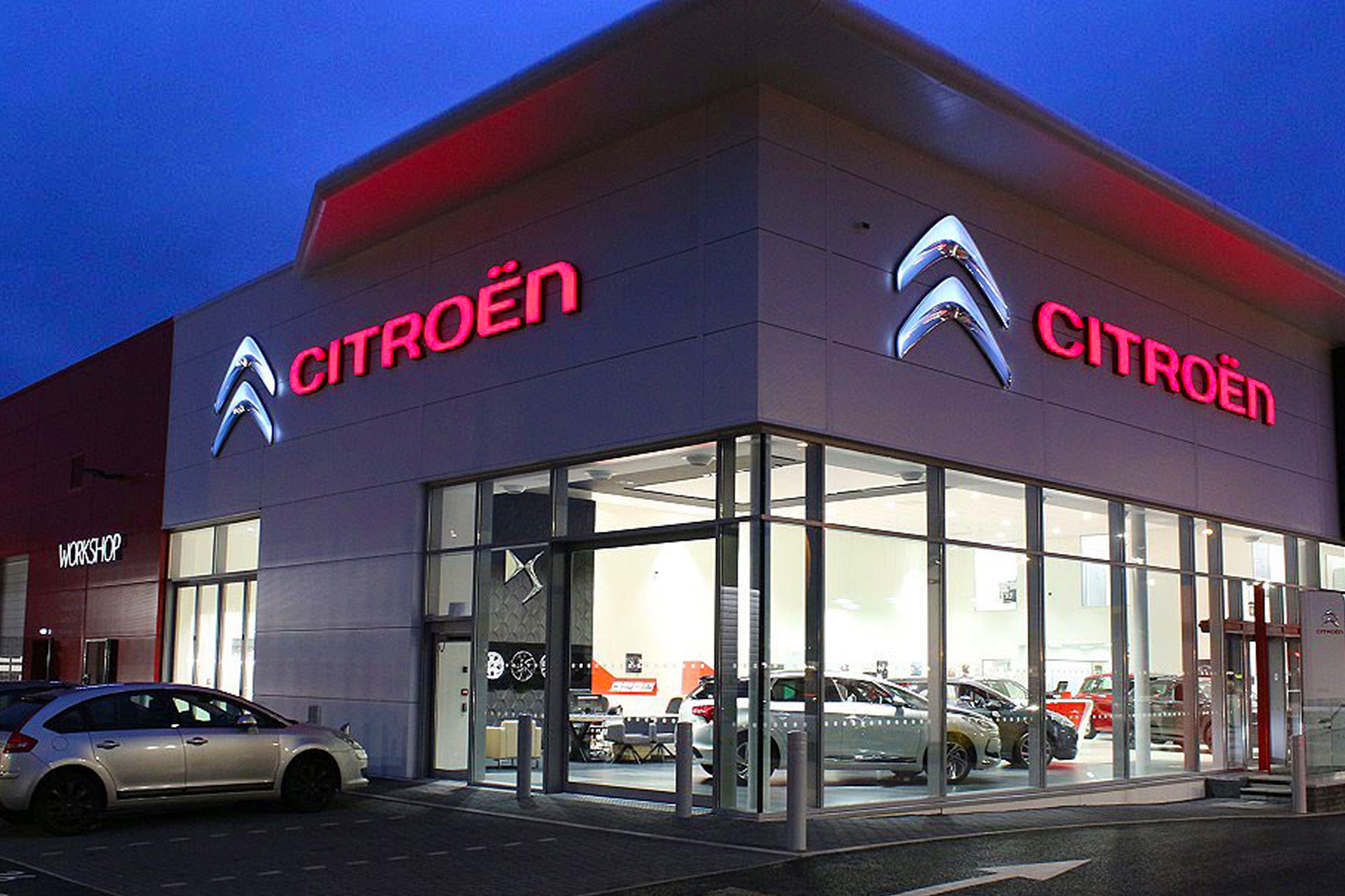 March said: "We don't want to part company with dealers. If they wish to re-engage, then we will offer the support they require."
After Howkins took over from Bek Hassan – now the PSA Group's vice-president of sales and marketing for EVs – he completed a 10-day trip to Paris himself to gain a thorough overview of the group.
He said: "It was the best induction I've ever had. There wasn't a meeting I didn't come out of and think 'blimey, they have processes and tracking mechanisms for everything'.
"It's a machine and, equally, there's a lot of passion for the brand in Paris."
Rebuilding dealer relationships
However, that passion may not be shared by all of its dealer partners if the results of the National Franchised Dealers Association (NFDA) Dealer Attitude Survey Summer 2018 are anything to go by.
Citroën finished second from bottom in the 'overall' rating from franchisees, with a score of just 3.4 (out of 10).
While this represented a 0.2-point increase on the Winter survey, it was well below the average score of 5.7.
Although Howkins said he was "not obsessed" by achieving a top placing in the bi-annual survey, he said he is aware there is work to do to placate what appears to be an unhappy network.
"I was talking to the chairman of a large franchised group recently and I asked him where he thought the brand had gone wrong," said Howkins. "He said that, quite simply, we'd 'lost the dressing room'."
Just how much sections of the network are still smarting from the loss of the DS franchise remains to be seen, but Howkins said communication and profitability were key areas in need of improvement.
"We've also been too complex in the past. We want to get back to basics and deliver simplification. The customer is king," he said.
Webex live video communications with the network on the first afternoon of each month are already providing greater transparency, allowing retailers to type in questions and get an immediate answer.
Howkins said that he also likes to get out and about into the network: "That is a part of the job that I really enjoy.
"Communication has been an area where the brand has not done as well as it should have in the past and I really want us to be approachable and transparent to the network."
The NFDA's survey showed that profitability was an area of concern for retailers. Respondents marked their current profitability as 2.6 (average: 4.9), rating their prospects for future profitability at 3.9 (average: 5.4).
Not one new CI, but two
A new corporate identity and the demands for greater investment from franchised partners is unlikely to immediately benefit Citroën dealers' bottom line.
But the brand is in the process of introducing two.
Howkins and March said the programme for the car retail network is now about 50% complete, but early in September the brand announced another new CI, this time for its van retailers, which would be rolled out over the next three years.
The van network changes – dubbed 'La Manufacture Citroën' – have been trialled at Reims in France and Amsterdam in the Netherlands, and introduce new masts, banners, illuminated signage plus light oak panelling and grey fabric in the showroom to underscore a "business-like look and feel".
Changes to Citroën's commercial vehicles sites will depend on retailers opting in to become "full fat" business centres, Howkins said, with the current 65 specialist sites possibly set to reduce in number. All Citroën dealerships can sell its commercial vehicles, however.
Changes to the car dealerships demand alterations to interior furnishings and some fittings at an average cost of £80,000 to £120,000 per franchised site, March said.
The new CI will also allow staff to wear chinos and shirts, as part of an attempt to create a more relaxed atmosphere.
March said the brand was willing to offer support to retailers still working towards a new corporate identity as margin pressures across the sector increase, however.
Howkins added: "The help is there for our smaller retailers."
In terms of the physical size of its outlets, Howkins is beginning to consider how the brand's changing retail space may evolve.
Paris has two Maison Citroën urban stores now and chief executive Linda Jackson is keen to see the idea to evolve alongside an online retail offering.
However, Howkins suggested that both were not immediately on the horizon for a UK launch.
"Buy Online for Citroën is something we're just starting with and we're behind the other (PSA Group) brands a bit," he said.
Commenting on the Maison Citroën concept, which is staffed and run by a third-party "agency" appointed by the brand, Howkins added: "It's always a matter of what the return on investment will be and you have to look at that and say is it brand marketing or a dealership?
"For us, I don't think that London is the right place, so we are evaluating other metropolitan areas at the moment."
'I am not a pre-registrations man'
Howkins seems to be placing an emphasis on growing the strength of his retail network in his attempt to bolster the fortunes of the Citroën brand, but he insists that he will not resort to easy wins.
"I am absolutely not a pre-registrations man," he insisted. "I would never chase a 0.1% market share gain with something that is going to compromise brand values."
Sales through the Motability scheme are viewed more favourably, despite the acknowledgement that the channel can come with its own KPIs and corporate standards for retailers.
The brand's rental business is currently 9% of its volume, meanwhile, but Howkins said that – managed well – he appreciates the channel's ability to boost profits without harming residual values.
As well as growing the retail network's business with small fleets among SMEs – an area that currently accounts for just 3% of the group's fleet registrations – Howkins is keen to see improvements in the
aftersales operations and will encourage greater provision of courtesy vehicles to improve customer service.
"This is an area where we can make improvements in the network," he said.
"We're very, very committed to customer satisfaction – we're talking above 91% – but we do have work to do and we're working with dealers in lots of ways to improve profitability."
Getting the basics right is where Howkins wants the brand to excel.
"I'm very passionate and determined, but in our business I find that it's always the basics that go missing – for example, failing to see an email as a genuine enquiry, not offering a test drive or offering accessories," he said.
"Those are the simple things that can make a real difference and, over the course of a year, can make a huge impact on the profitability of the network."
Electrifying Citroën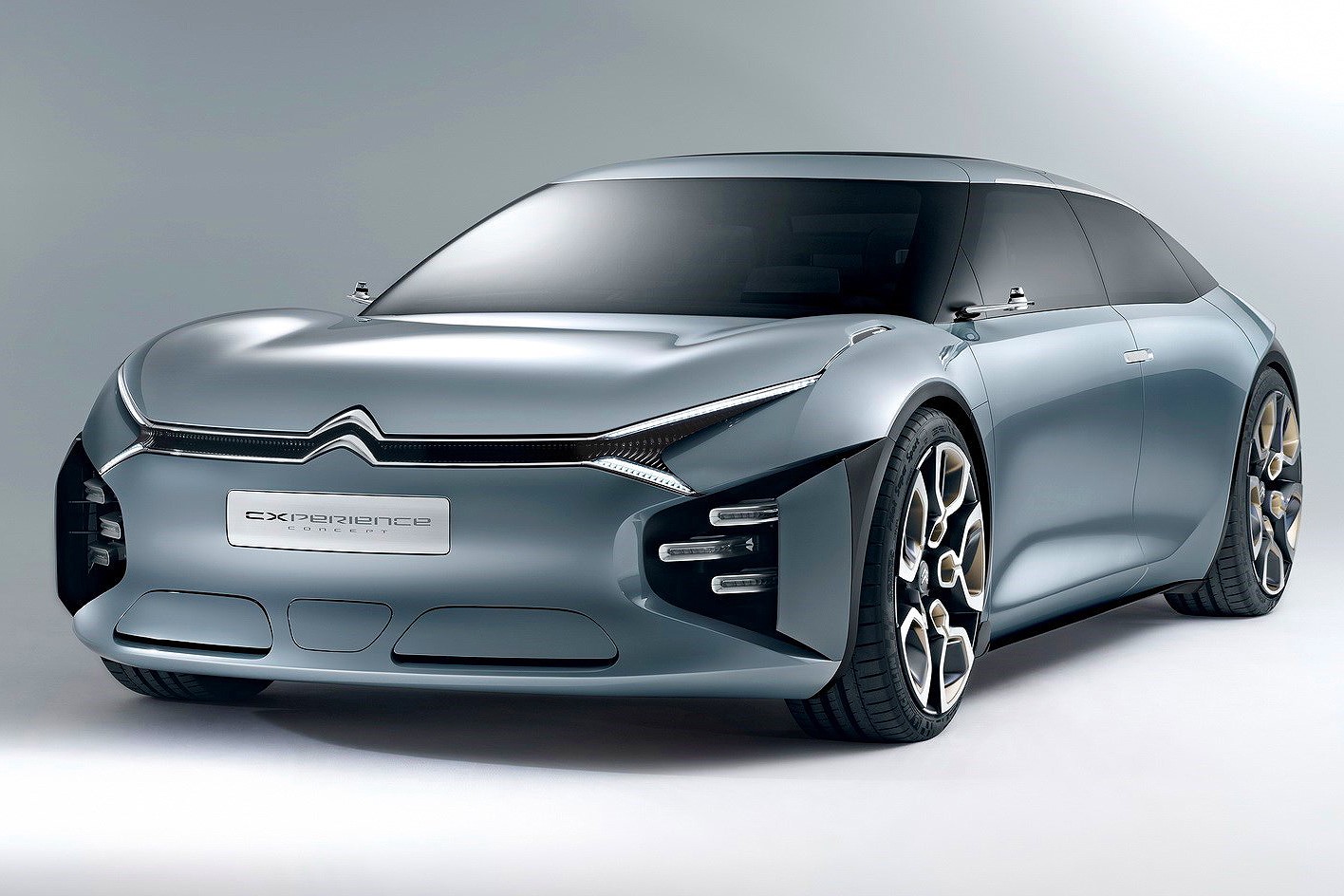 PSA Group has announced plans to launch 15 new electrified vehicles within two years as part of plans to offer an electric or hybrid powertrain option on its entire line-up from 2019.
The move should deliver alternative fuel vehicle (AFV) derivatives into a Citroën range that currently has the outdated C-Zero as the brand's only plug-in car (it also offers the previous generation of Berlingo in EV form).
Just seven Citroën C-Zeros were sold in 2017, but the brand hopes a range of all-electric or plug-in hybrid vehicles emitting less than 49g/km of CO2 will change that.
PSA Group is focusing on building its models on two platforms, CMP and EMP2, which can integrate any of the power trains of its line-up, internal combustion, electric or hybrid.
Among the first models expected to receive an AFV treatment will be the Citroën C5 Aircross.
A saloon car based on the C-Experience concept showcased by the brand in 2016 is also tipped to make its debut.