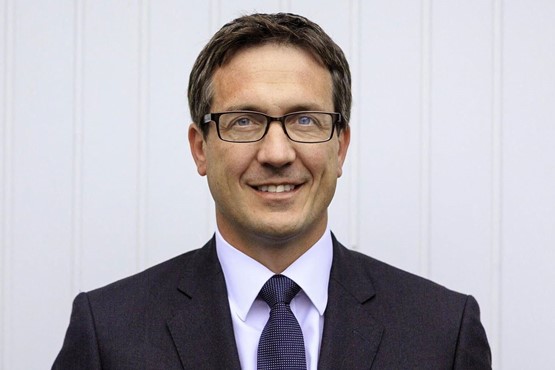 Hyundai Motor UK managing director Ashley Andrew stepped out of the Korean brand's 289PS i20 rally car onto the heavily rutted dusty gravel tracks of a quarry in Oxfordshire with a broad smile on his face.
Just like the motoring journalists who went before him – who had travelled to a rural location to drive the brand's range of road cars – he'd just enjoyed an unexpected and unavoidably adrenaline-filled passenger ride with current British Rally Championship leader Tom Cave.
At an event designed to showcase the sheer breadth of the Korean brand's passenger car offering, it was all the proof many needed that Hyundai remains capable of delivering genuine surprises.
"It's a great brand to find myself at," Andrew told AM. "Hyundai is at the forefront of so many technologies and has proved itself to be so agile in the past, it's a really exciting place to be."
But, after beating the market in 2018 – albeit with a 3.7% decline in registrations to 89,925 (2017: 93,403) – a 10% decline in sales during the first half of 2019 and question marks over the viability of the brand's car store concept following Motorline's recent departure from the Bluewater shopping centre in Kent, Andrew might not have things all his own way.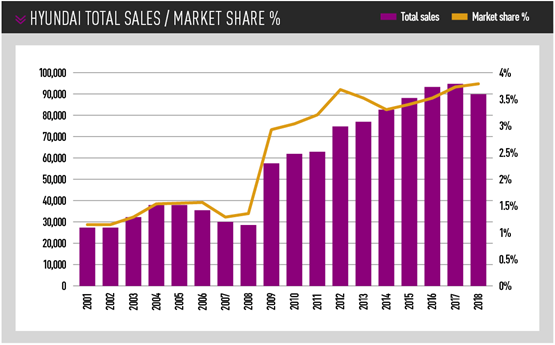 Andrew was promoted to managing director a year after joining as sales director. Previously he has been MD of FCA UK and, before that, head of marketing at Škoda UK.
Despite his experience in the sector, which also includes spells at BMW, Ford and Rolls-Royce, Andrew said his year working under predecessor Tony Whitehorn had helped prepare him for the challenge ahead.
"I learned about the brand from the guy who had been running it in the UK for 13 years," he said.
"He had a great relationship with the network and had worked through all the step-changes in innovation. He brought in the scrappage scheme, digital stores, click to buy. It was great to see where the business had been agile and taken the initiative under him.
"Often when you move into a new role you haven't had that time to learn and plan with the people that have done it before you."
Just what scope remains for Andrew to innovate in the current market remains to be seen, but it is clear the brand will still seek to broaden its horizons in a bid to drive further improvement.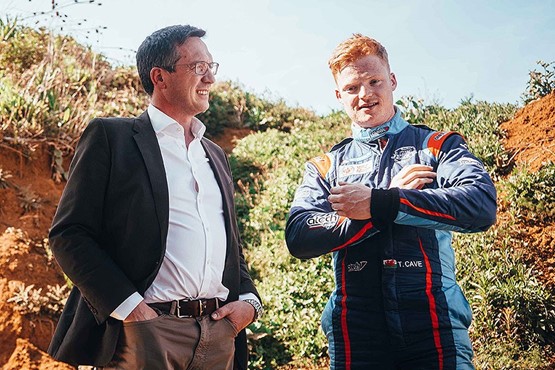 The driving day event included mild hybrids, hybrids, plug-in hybrids, electric cars and the recently-launched Nexo fuel cell electric vehicle (FCEV) alongside conventional internal combustion engine-vehicles and a new range of 'N' performance cars.
And just days before AM's meeting with Andrew the manufacturer announced a $90m (£72.5m) investment in electric hypercar maker Rimac as it embarks on a collaboration to create "two high-performance electric vehicles by 2020".
Tyrone Johnson, Ford's former chief engineer who became Hyundai's head of vehicle testing in April this year, tells AM: "There is a clear train of thought that whatever comes next from the N brand has to be special, it has to be different.
"There are problems with energy storage at the moment that make it difficult for a performance EV to do a fast lap of the Nurburgring. It will be the Rimacs of this world that solve those problems."
Sibling rivalry
One, perhaps unwanted, for Hyundai and its retail network in recent times has been the ability of its Kia sister brand to outsell it in the UK.
A gap of just 181 sales in 2017 (93,403 for Kia versus 93,222 for Hyundai) grew to 5,839 in 2018 (95,764 versus 89,925) – ending a nine-year run of growth.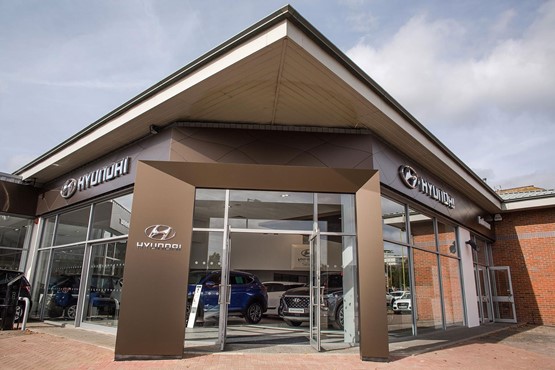 In H1 2019 Kia registrations rose 3.35% to 53,232 (H1 2018: 51,506) while Hyundai declined 10% to 45,916 sales (H1 2018: 51,041). The bulk of Hyundai H1 losses came from private registrations, where sales dipped 13.15% to 18,011 (H1 2018: 20,737).
According to the SMMT 60.77% of Hyundai's registrations in H1 were fleet – down 7.92% YTD.
When he spoke to AM ahead of the H1 results Andrew said: "In 2018 we sold almost 90,000 cars and we were down 3.8% but delivered our best-ever market share (up 0.12ppts at 3.8%)
"The drop was strategic because one of the things we are doing as a brand is re-shaping our business model.
"The market is changing with the growth of SUVs and alternative fuel vehicles (AFVs) and we have to be prepared for growth in those strategic sectors. We call it 'smart growth' and it's a sustainable model in respect of the UK.
"We don't expect to grow again this year in volume terms."
In December, the brand appointed former Vauxhall fleet sales manager Tim White as its national fleet sales manager and Andrew said the plan to boost fleet would help retailers, with 80% of its volume being channelled through the network.
Speaking ahead of the Government's announcement that company car drivers choosing an electric vehicle (EV) will pay no benefit-in-kind (BIK) tax in 2020/21, Andrew said: "We have reached a stage with fleet where operators are actively seeking us out because of the range of product we have with various low emission drivetrain solutions. Our retailers are really well-placed to take advantage of that."
Despite its recent falter, Andrew said Hyundai's growth in volumes over the past decade – since the pre-scrappage scheme 28,036 of 2008 – had also seen retailers benefit from a larger five-year car parc now feeding aftersales business into workshops primed for AFV product as part of the Hyundai Global Dealership Space Identity (HGDSI)programme. Efficiency driven by eDynamix eVHC and online service booking systems have further helped boost efficiency without burdening service teams with extra admin, he said.
New product
In-line with the motorsport-inspired activity at Hyundai's range driving day, its launches in 2019 have been as much focused on the more dynamic models which follow in the tyre tracks of the i30 N performance hatchback as its AFVs.
So far this year the brand has launched the £29,995, 275PS i30 Fastback N and an accompanying N-Line trim for the i30 hatchback and Tucson SUV, which also gained the option of a 48V mild hybrid drivetrain.
To compliment this and raise its profile the new performance brand hosted a series of free track day driving events for i30 N hot hatch customers at Bedfordshire's Millbrook Proving Ground throughout August.
Other new product launches have brought an updated Ioniq and the introduction of limited edition i10 and i20 Play trim lines.
It is becoming increasingly apparent that Hyundai's more conventional hatchbacks are struggling, however.
In H1, as the Tucson rode the wave of SUV popularity to be the brand's only model to record a rise in registrations (up 7.5%) as the brand's best seller, the i20 fell 19.1% to 4,380 (2018: 5,420) and the i30 lost almost two-thirds of its volume, falling 62% to 1,982 (2018: 5,225).
The biggest winner has been Ioniq, however, with fleet operators swinging towards the tax-efficient AFV. Year-to-date, the only car on the market to offer a choice of hybrid, plug-in hybrid or EV drivetrains generated a 17.6% rise in registrations to 5,216 (2018: 4,437) ahead of the release of a facelifted version. Just 1,204 of those sales were to private customers.
The Ioniq's success could be related to a lack of supply of the Kona EV, which grabbed headlines with a WLTP-tested range of 279 miles in £30,750 64kWh guise.
While the hydrogen fuel cell Nexo, launched earlier this year, offers an even more futuristic fuel type to Hyundai customers, and can be sold by the entire network according to Andrew, it is the Kona EV that has captured the imagination of car buyers.
Andrew said Hyundai has begun offering customers awaiting delivery of its Kona EV access to preferential terms on the short-term lease of an Ioniq hybrid in a bid to mitigate the effects of long Kona lead times.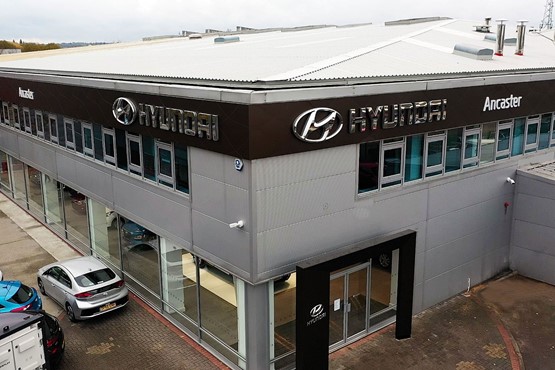 While he said the brand was in "a nice position" as demand for the 279-mile-capable Kona EV had generated more than 2,000 pre-orders and an uplift in dealership footfall, he conceded the situation – along with an estimated lead time "in excess of 12 months" – had created issues.
The suggestion of a lease solution to ease pressure from keen AFV customers was, ultimately, the idea of one of the Hyundai's "entrepreneurial UK retailers".
"It was actually a suggestion from Adrian (Wallington) at Endeavour Automotive that we might be able to offer some kind of short-term mobility solution to customers who have placed a deposit for a Kona EV," said Andrew.
Andrew said he is always keen to hear suggestions from his retail network, adding: "That is one of the benefits of having a very entrepreneurial retail network."
Despite demand far outstripping supply for the Kona EV, interest generated by the model has drawn a higher volume of customers into Hyundai's showrooms.
Endeavour's Wallington said: "The instant impact of the Kona EV launch on interest in the Hyundai brand has been really quite amazing. In November last year, when the car was launched, we looked at two weeks of inbound calls to the dealerships and found that 30% of the enquiries we received were about that car."
Omni-channel retail
Perhaps the biggest drivers of footfall for Hyundai could face an uncertain future.
Questions were raised about the "mid- and long-term viability" of the stores at Westfield and Bluewater shopping centres – initially opened in partnership with Rockar in 2015 – when Motorline announced it was walking away from the Bluewater franchise, after 16 months, on July 31.
Motorline had taken over the operation of both stores in March 2018 before Endeavour Automotive took on the Westfield Stratford City store in March this year in what Andrew claimed was a realignment of the operations in-line with their closest franchisee.
Andrew said: "I think it was just natural to get the regional groups set up as partner operations in their own territories.
"It just makes them far more agile because they have more demonstrators at their sites if they need a particular vehicle and they have service operations in the proximity."
Wallington said: "It's a hard concept to ignore. They had 10,000 people through the door in January alone."
About 250,000 people visit Hyundai's stores each year and each facility generates about 750 vehicle sales annually, according to the brand.
In a statement issued on August 1, Motorline chairman Glen Obee, said: "The current economic climate and pressure to maintain an acceptable level of income from our wider group activities has resulted in our decision to make a limited number of amendments to our representation model.
"This is where we do not believe the mid- to long-term viability of the activity is sufficient to meet our requirements going forward and, regrettably, the Hyundai Bluewater Store falls within this category for us and we have reached agreement with Hyundai UK to hand the store back to HMUK on July 31, 2019."
Hyundai stores played a leading part in the launch of the OEM's Buy Online new car sales platform which launched in January 2017.
Andrew also said the Buy Online platform had proved a valuable tool for dealers who not only benefit from its lead generation but use it as a marketing tool when at events away from the dealership – enabling them to sell vehicles from any location.
Investment in the HGDSI means many retailers will be keen to use their new showroom spaces, though.
Motorline is one of the latest investors in the CI. Its announcement about its Bluewater exit coincided with its move to a new £3m HGDSI showroom in a former Jaguar Land Rover (JLR) dealership on the Ashford Orbital Motor Park, Kent.
Last November, Ancaster opened the largest Hyundai showroom in UK in the form of an 1,800 sqm fully-refurbished premises on Purley Way, South Croydon.
The five-fold increase in space enabled the number of new and used cars Ancaster can display to grow from 21 to a total of 79.
In July the AM100's 99th-placed retail group opened a second, smaller Hyundai dealership in Welling, Kent.
Dealer network
The latest investment in new Hyundai dealerships comes as respondents from Hyundai's 162-site retail network to the Winter 2018/19 NFDA dealer Attitude Survey placed the brand a mid-table 14th out of 30 in their overall rating of the brand, with a score of six-out-of-10 (average: 5.8) – up 0.4 on the previous year.
The survey delivered a 21.6 positive swing in points across all questions for the brand as another score of six (average: 5.3) saw it finish 10th with a further score of six on the prospect of future profitability.
With 162 sites in the Hyundai network and sales split roughly 30% between large regional groups and PLCs, 30% mid-sized regional and 30% owners drivers, Andrew described the mix of business types represented as "a real strength."
However, when asked about Hyundai's used car programme, retailers scored it 5.6 against a survey average of 6.4.
"We are working on the customer used car proposition, which is called H Promise," said Andrew.