Seat dealers helped the brand to smash its personal best in 2018. Their challenge for 2019 is to stop the ground gained by its new SUVs from being lost while they await the brand's next major launch.
"In 2017, we had a great year and were the fastest-growing manufacturer, and this year (2018) we're the fastest growing manufacturer," said Richard Harrison, director of Seat UK.
He credited the brand's success to its stylish, dynamic products, his high-performing team in Milton Keynes, and a set of enthusiastic, profitable dealers.
Harrison said the network was achieving an average return on sales of "close to 2%", double the national average published by ASE Global, when AM interviewed him in late September.
"Two percent is a strategic target for me for the brand, that's where I want my investors to be, and we are well on track for that in the way we are scaling the business in a controlled way.
"The growth of our business is predominantly in retail and true fleet. We are down in short-cycle. That means we have a very good, small balance of young used cars, all of which goes through the dealer network, and that is all part of a nice jigsaw which includes our residual values being rock-solid now, because we are balancing the 'push and pull' elements. Look back four years and we were predominantly push, now we are predominantly pull."
He said Seat dealers typically start a month with a large proportion of that month's volume already sold, and generally they will take orders further ahead. The challenge for Seat UK now is to keep that habit going.
The two SUVs now in Seat's UK line-up, the Ateca and the Arona, have played a "significant" part in the change in the brand's prospects here, he said. A third, the seven-seat Tarraco, is due to join them in showrooms in February , to give an extra boost.
Before the launch of the Ateca, Seat had products competing in just 52% of the UK's new car market. It currently competes in more than 80%.
"We generated so much excitement and demand for the Ateca that we weren't able to supply it all straight away. Supply and demand has an impact on a dealer's ability to retain margin. Even now, some 18 months in to the product life cycle, I still cannot get all of the supply that I could sell into the marketplace, so we're able to keep Ateca at a sensible level and it makes a considerable contribution to our dealers' profitability."
Harrison expects to secure higher volumes of the Ateca for the UK in future, as he believes "we haven't really stretched our legs in terms of the volume potential" with that car. It currently secures about 2.5% of the segment, he said, and that can increase.
He said the Arona had delivered incremental retail and true fleet sales, allowing the brand to take out the substitute business that may otherwise have happened in short-cycle channels to secure market share.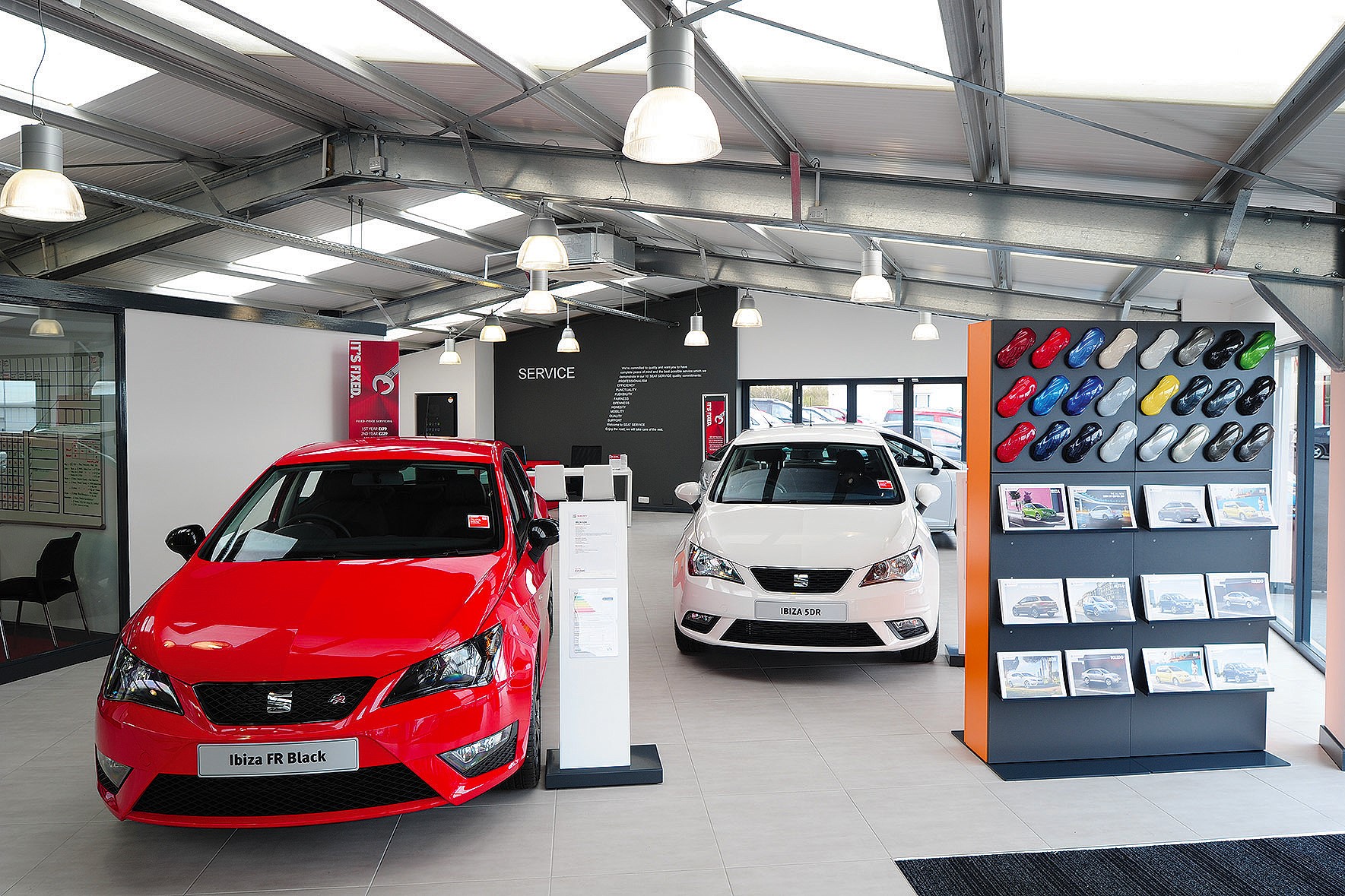 Harrison expects the Tarraco to be a good earning opportunity for Seat dealers. Historically, Seat was a small car brand, heavily reliant on its B-segment Ibiza, he said. Over the past five years, the brand has progressively re-balanced, through the current generation Leon, then the Ateca, so it can sell a larger number of bigger cars, with higher specification, at bigger prices, which puts money on dealers' bottom line. The Tarraco, positioned at a price point about £5,000 above the Ateca, will lift the brand's average selling price even higher.
This echoed a point Seat's president Luca de Meo made to AM recently. He said Seat has become much more relevant to more consumers, but before pushing for much stronger volume growth, the brand must work on the amount people are happy to spend buying its products.
"A car like this is probably three times more profitable than the Ibiza. That's what we need, we need that money to be able to invest in other products, in the technology we'll have to have in the next two to three years to survive competition and regulation and new demands," said de Meo.
In 2009, the Ibiza accounted for one in every three Seat registrations in the UK. In 2018, it was one in five.
Harrison said Seat UK has invested heavily in training for dealers' salespeople over the past five years. This has given them the skills to present the new products in a better, more professional way to a new target customer base, selling the technology and value of the cars rather than focusing on the price. (That is good to hear, given I have my own personal experience of being a prospective buyer of a new Alhambra four years ago – during which a young sales executive trying to negotiate the deal apologetically told me he knew little about Alhambras as "we mostly sell Ibizas", and referred me to a brochure.
Harrison said about 80% of Ateca sales have been to customers outside the Seat brand, and the Tarraco is also expected to bring conquest business, including some from premium brand saloons and estates. So a sales executive's ability to engage, build excitement and provide a good experience is vital.
With Seat's new car sales growth comes the opportunity to secure as many of those cars as possible for aftersales within the dealer network. Harrison wants his dealers to explore how they can expand their service capacity. There are very few open points in his network plan – he currently has 128 dealerships, up from 124 in 2013, and the network may increase to a maximum of 135 points in time, but he said he's "in no rush".
He has found that Seat's growth in vehicle line-up and in sales volume has brought dealers to his door. Some existing partners are keen to expand – Citygate, which represents Seat in Reading, recently opened its second in Slough. Cecil and Larter, which has represented Seat in Bury St Edmunds for a more than decade in a showroom adjoining its Volvo franchise, took the dealership solus in 2017 to gain more capacity. Arbury Group took its first Seat franchise at Solihull in 2016.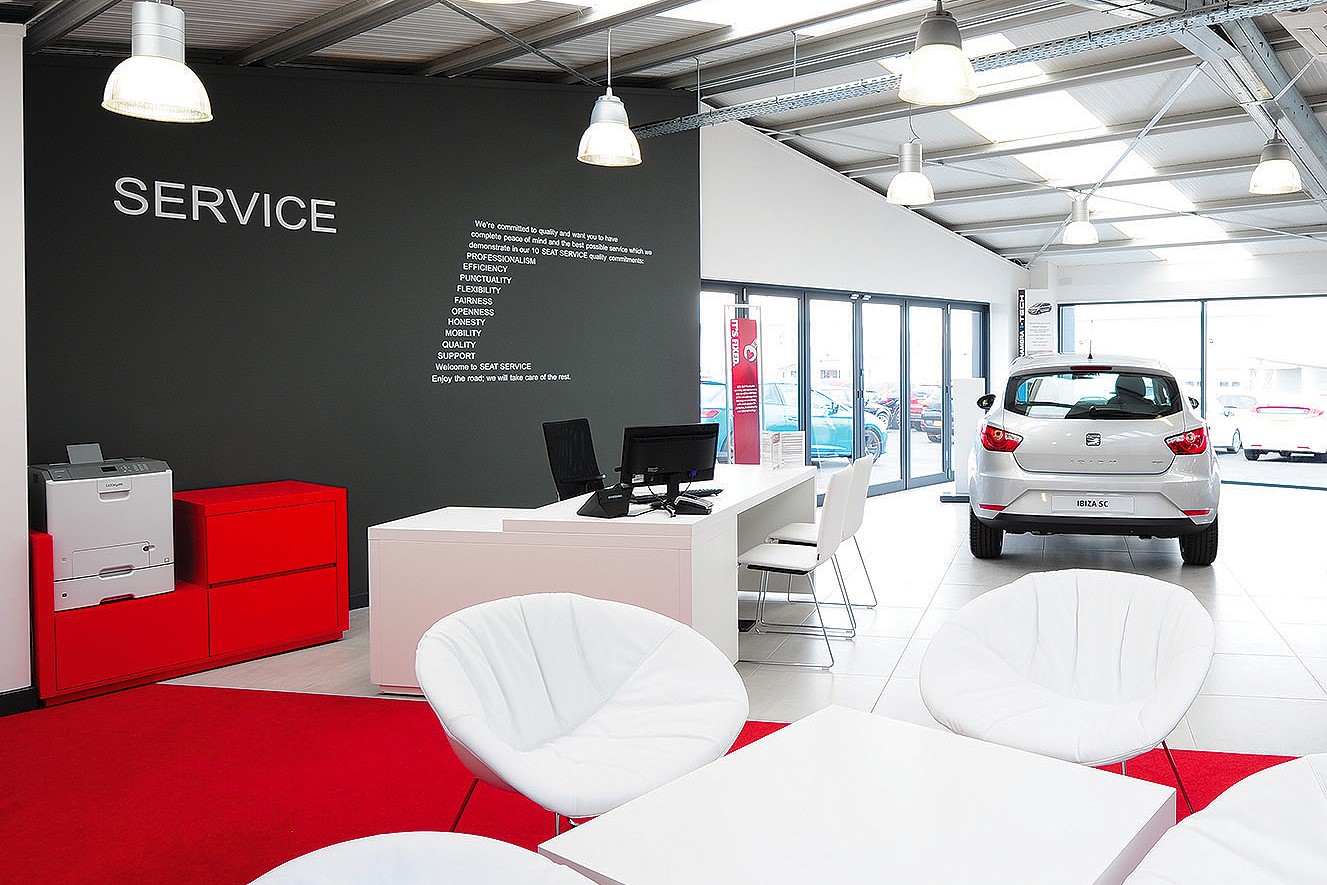 Dealer morale seems fairly good. Franchises scored the manufacturer overall 6.7 out of 10 in the Summer 2018 Dealer Attitude Survey by the NFDA, leaving it in sixth place of 30 brands. Its average score across all questions was 6.4 out of 10.
The brand is not averse to multi-franchised dealerships, which make up about half its network, providing there is a sales manager specifically for the Seat operation. Harrison said: "What makes the real difference is the people. When you're at 60,000-plus cars, the franchise deserves focus. But we will always be pragmatic. We're not going to say anyone must put a multi-million site up."
The network has completed the introduction of Seat's latest corporate identity upgrade, which was announced in late 2014, and aims to emphasise the brand's Spanish roots through extensive use of warm red and orange colours.
Franchisee Group 1 Automotive UK, which owns Seat dealerships in Hatfield and Watford, also operates Seat's two manufacturer-funded stores at the Lakeside and Westfield shopping centres on the outskirts of London. Harrison said there are no plans to add more stores, but the brand is learning about its e-commerce capabilities and about investments required for high footfall areas. He said the Group 1 team and his own staff have learned the reality of how to develop a brand relationship outside of selling, and what the real demand for e-commerce is as opposed to having a really good relationship with the retailer.
The stores have received numerous visits from Seat colleagues from mainland Europe. Harrison said he wants the experience to benefit the dealer network in the next 12 to 18 months.
"We will evolve our retail experience to fully integrate digital. We will do that in a process way, aligned to what customers want. We're investing in our digital presence, but there's more for us to do to make that experience help us to sell more cars," he said.
Seat wants to make more from the Cupra brand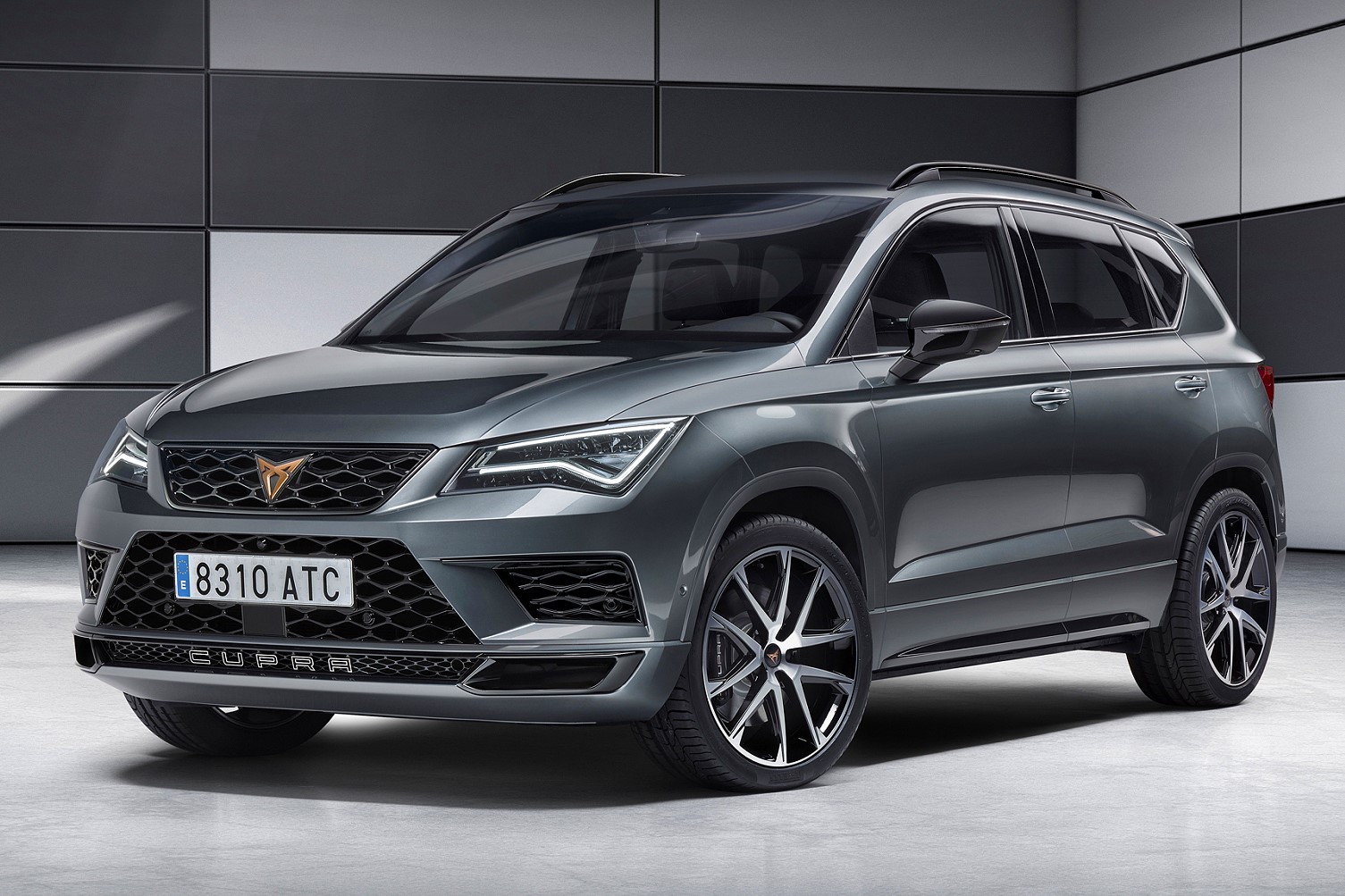 For two decades, the Cupra badge has adorned the sportiest versions of Seat's cars. Now, the carmaker aims to make more from the sub-brand's collateral. In 2018, it revealed first a new Cupra brand, then the first car bearing it – the 300PS Cupra Ateca SUV. All Seat dealers will continue to sell Cupra models, but a selection will invest in dedicated floor space and branding and specially trained staff.
Doing so recognises the passion Cupra enthusiasts have for their cars, but when asked whether Cupra dealers would get extra margin above the standard Seat franchisees to recognise their investment, Harrison would not share details. However, he said Cupra dealers would benefit in a variety of ways, including having priority to sell specialist models such as Cupra R.
De Meo added: "The Cupra story is a way to force the organisation and the retailers to raise the standard. You need to create a reference. If the people from Cupra start doing really cool stuff, then everybody else will want to do the same, and that will pull the whole system upwards."