The recent success of Korean car makers among British consumers demonstrates how receptive the UK market can be to Asian brands. As legacy European brands struggle to transition their model ranges from internal combustion engines (ICE) to electric powertrains, brands from overseas have an opportunity to swoop in and make their mark.
China has become the world's largest producer of electric vehicles (EVs) in a short space of time and, while its footprint in Europe is only small at the moment, its vast pace of growth and ability to scale up quickly means Chinese EVs will become a much more familiar sight in future.
It's expected that 10 new Chinese car brands will launch in the UK, by the end of the decade, appointing dealers and commencing huge marketing campaigns to ensure their vehicles find buyers who are happy to get behind the wheel of a new brand. Here is a list of those establishing themselves in the UK marketplace.
SAIC
China's largest car maker is state-owned SAIC, headquartered in Shanghai. The group acquired MG in 2008 and moved production of all MG models to its Chinese plants in 2017.
The re-birth of MG took place in stages. It first established a fresh retail and aftersales network to sell a line-up of budget-friendly hatchbacks and SUVs.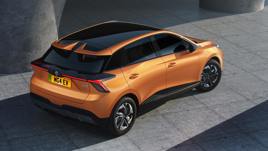 Electric models were then fed into the range, culminating in the recent launch of the MG 4. The latest MG model is built on a fresh SAIC platform that was developed specifically for EVs. It's modular, so expect a full suite of new models in key segments to launch using the underpinnings.
MG has also unveiled the Cyberster electric sports car, which will debut in 2024. It will be the brand's halo model and represents its departure from the budget segment.
MG - Franchise Model
SMMT sales figures (YTD August 2023/2022) 49,044 / 29,553
65.95% growth
---
Geely
Another Chinese automotive superpower, Geely is probably the group that British drivers will have the most exposure. Geely took over Volvo Cars in 2010, paving the way for an extensive overhaul of its models based on two new platforms. The popular XC90 SUV was the first car to emerge. It was joined by the S90, XC60 and S60. The XC40 was the first model to feature an electric powertrain and now Volvo is gearing up to launch a new range of EVs as it seeks to remove all ICE variants by 2030.
While Volvo has been Geely's biggest success story in the UK market, its decision to separate the Polestar tuning division and launch it as a separate brand has been significant and the majority of Polestar customers are fleets.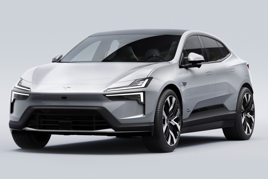 Polestar offers just one core model at the moment but will have a full line-up in just a few years. The Polestar 2 shares a platform with the Volvo XC40 and both brands will soon launch a large electric EV know as the Volvo EX90 and Polestar 3.
Geely's platform sharing strategy also extends to its relationship with Mercedes-Benz and Smart. Geely bought 50% of Smart in 2019 and has just launched the #1, a compact electric SUV. It uses a new Geely platform and electric powertrain, which also underpins the upcoming Volvo EX30. Smart will build a complete line-up of models over the coming years.
As well as acquiring Smart, Geely also controls Lotus - another brand that will be familiar with UK drivers. Lotus is transforming from a low-volume specialist car maker to a premium EV brand. The Eletre is its first model to launch and will be followed by more SUVs and a saloon. The new Lotus EVs are built in China.
Two more Geely brands are poised to launch in the UK this decade. There's Lynk & Co, which produces a range of models based on Volvo platforms, and Zeekr, a more upmarket brand that will be aligned with Polestar. Both are expected to operate via a direct sales model and utilise the Volvo retail network for aftersales care.
Polestar - Direct Model
SMMT sales figures (YTD August 2023/2022) 8,982 / 3,139
186.14% growth
---
BYD
BYD – or Build Your Dreams – is a Chinese brand that is forging ahead with its UK launch plans. The Atto 3 compact SUV arrived in the spring, followed swiftly by the Dolphin hatchback. Before the end of 2023 BYD will also launch the Seal, an electric D-segment saloon, in the UK. The latter two form part of its Ocean series and are built on bespoke EV platforms.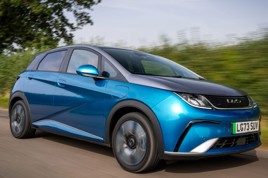 Unlike a lot of new brands, the company is establishing a retail network. By the end of the year, BYD expects to have a UK network of 27 franchised dealerships, rising to a final figure of around 100 by the end of 2024 as it seeks to win a 6% share of the UK's electric vehicles market, which equates to more than 20,000 sales.
In addition to the Atto 3 compact SUV, Seal sports saloon and Dolphin now in the market, at this year's Munich motor show BYD debuted the Seal U, a mid-size SUV which will initially be available as a plug-in hybrid in early 2024 followed by a full electric version later in the year.
BYD - Franchise Model
SMMT sales figures (YTD August 2023/2022) 213 / 0
---
Chery Automobile
Chery is the biggest exporter of cars in China, with established customer bases in Asia, Russian and South America. It also produces cars under the Br brand for the Italian market.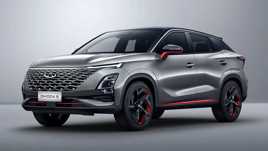 In the UK, Chery will introduce the Omoda brand - a new marque that was established last year. Sales of the first Omoda model are expected to commence in 2024. The Omoda 5 will spearhead the brand's arrival. It's a mid-size crossover that will sit in the same segment as the Nissan Qashqai.
Omoda is targeting 15,000 registrations of the C5 in the first year, a mix of fleet and retail, with both petrol and full electric available from launch. A full line-up of Omoda models will follow.
Omoda - Franchise Model
---
Great Wall Motors Ora
Great Wall introduced ORA, a new EV brand to the UK, last year. The ORA Funky Cat went on sale in Autumn 2022, as a high-specification, retro-styled city car.
In early 2024, ORA will expand its line-up with a new saloon car. The yet-to-be named model will have a range of around 300 miles and a power output of up to 400PS.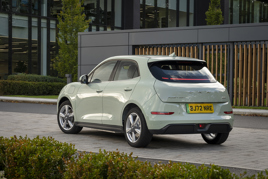 Distribution of ORA models is handled by IM Group, in the UK, who also import Subarus and Isuzus. As a result, there is already a growing network of sales and aftersales sites across the country.
GWM ORA has also sannounced the launch of its new test drive centre initiative to provides additional coverage and support for the brands existing retailer network. Managed by a mix of existing GWM ORA retailers, each test drive centre will offer test drive, sales and service support for current and future GWM ORA models with a resident EV expert.
GWM Ora - Franchise Model
SMMT sales figures (YTD August 2023/2022) 459 / 00
---
AiWays - Agency Model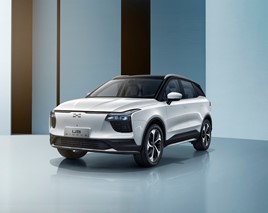 AiWays entered the Chinese market in 2017 as a startup and has grown rapidly to the point where it is beginning its European expansion.
The car maker planned to start selling vehicles in Europe in 2020, but its plans were put on hold during the Coronavirus pandemic. It has already established itself in Germany, operating via a direct sales model, and has confirmed the UK will be the first right-hand-drive market that it will target.
The brand has two models: the U5 and U6. Both are SUVs and use electric powertrains. The U5 competes with the VW ID4, while the U6 is larger and targets a more premium market.
---
Nio - Direct Model
Nio is the Chinese brand with the biggest USP. Unlike other EV manufacturers, Nio has developed a battery swap programme that enables drivers to swap their discharged battery for a new one in a matter of minutes.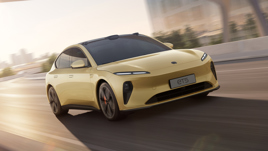 The car maker has already established a management team in the UK although the brand's UK launch is on hold until it can setup the necessary infrastructure to support battery swaps.
In China, Nio has installed more than 1,200 Power Swap stations and is currently rolling out a network in Norway, the Netherlands and Germany.
Earlier this year, the brand unveiled a new electric estate and an electric SUV that will form part of its European line-up.
The ET5 will rival the BMW i5 Touring and offers a range of 270 - 350 miles, depending on variant. The EL6 will go head-to-head with the Audi Q8 e-tron and can cover 300 miles between charges.
---
Xpeng - Agency Model
Xpeng models will go on sale in the UK next year, as part of the brand's European expansion.
Outside of its home market, Xpeng already sells electric cars in Denmark, the Netherlands, Norway and Sweden. The company's president Brian Gu confirmed Germany, France and the UK are next.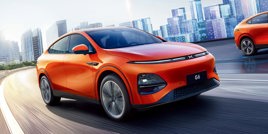 The Xpeng G6 electric SUV will be the first car to arrive on British shores. Based on a new platform, the G6 features 800v electrical architecture and can charge at speeds of up to 480kW.
Two powertrain variants are offered, which, in Chinese tests, achieve ranges of 360 and 469 miles.
Other Xpeng models, not yet confirmed for UK sale, include the G3 mid-sized SUV, P7 and P5 saloons and flagship G9 SUV.
Xpeng has developed its own charging network in China, similar to the Tesla Supercharger network, and is investing heavily in the development of self-driving technology.
HiPhi - Direct Model
HiPhi's arrival in the UK is expected by 2026. The company produces high-tech premium cars with distinctive styling.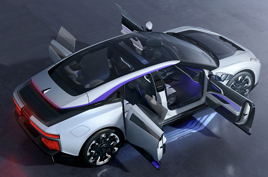 It will be selling its first two cars, HiPhi Z and HiPhi X, in Europe by the end of this year. The UK market will have to wait a little longer, however.
The HiPhi Z is a saloon car that sits alongside the Audi eTron GT and Porsche Taycan. The HiPhi X is a Tesla Model X rival, complete with gullwing style rear doors.
A smaller crossover, HiPhi Y, is also on the cards for the brand's European expansion.
To hear more about which Chinese OEMs will succeed in the UK, make sure you come along to Automotive Management Live on November 9.