Two advocates for mental wellbeing have called on the automotive industry to address what they believe are systemic flaws in car retail culture that exacerbate anxiety and depression.
Steve Whitton, owner of automotive consultancy SSW Automotive, has founded Menable (a portmanteau of men and enablement) to work with senior management teams at dealer groups and car manufacturers to help employees with mental health issues before they reach crisis point.
Menable aims to coach chief executives and all leaders, through strategy reviews and workshops, to help open up the conversation around how the automotive industry deals with mental health.
Automotive Minds has also recently been launched by David Cain to offer e-learning, web-based training and face-to-face mental health training for those in the automotive industry.
Both are looking to collaborate and raise awareness of mental health in the automotive industry.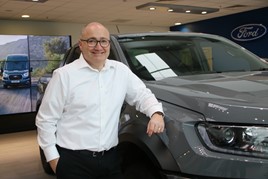 Whitton told AM he was driven to set up Menable due to his own personal circumstances.
He said: "For many years the public persona I projected was very different to what was going on on the inside. I was a victim of my own thoughts and limiting self-belief, that most people wouldn't believe when they see the confidence and personality you portray."
Whitton said there are many HR teams at dealer groups that are doing good work around mental health and while he said he does not want to talk down any company offering sessions and counselling, he thinks there should be caution in "putting a plaster over a gaping wound".
Whitton believes the automotive industry is often guilty of promoting people before they're ready.
He said: "We put people into management positions that don't have the skills or emotional intelligence to deal with their own issues, let alone the issues their teams might be having."
The automotive industry is geared up for mass production. OEMs need an outlet for their product and this is what drives targets and bonus schemes across the country.
Whitton said as an example: "Culturally we've had this belief with sales executives that you can employ them on a relatively low basic pay and give them the promise of unlimited earnings.
"I've seen how the stresses of this and modern life can lead to compulsive behaviours, whether that's gambling, alcoholism, problems with relationships or even drug abuse.
"How we deal with all of that has got to come back to the culture of the business."
This is particularly relevant at a time when hundreds or perhaps thousands are facing redundancy and uncertainty as the Government's furlough scheme ends on October 31 (this feature was first published in the November edition of AM magazine).
While Whitton is not suggesting immediate wholesale change, he wants Menable to front a new movement in encouraging the automotive industry to speak more about mental health and wellbeing.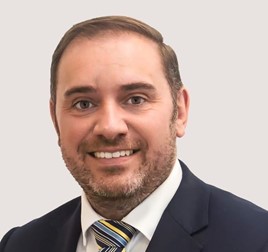 Cain said it's his ambition to establish a mental health-focused version of the Automotive 30% Club, which is a voluntary network of MDs and CEOs from UK-based automotive companies with the purpose of achieving a better gender balance within the automotive industry.
Cain said: "It would be great to establish a Mental Health Club for the automotive industry, led by senior executives to come forward and talk about what they're doing in their own businesses and how we can better raise awareness more widely.
"I'm also keen to collaborate with Steve at Menable to draw more attention to wellbeing in the automotive industry."
Whitton is currently working with a client through Menable who has said that to be an employer of choice, you have to be ready to disrupt your culture.
He added: "I want to see the industry talking about this topic much more frequently and to get a real movement going to make it so that open and frank conversations can be had by all.
"Only then are we going to start making progress."