October 2017
Date: 29-09-2017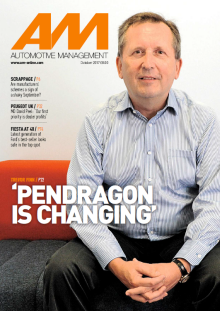 Trevor Finn: "Pendragon is changing"
Scrappage (page six): Are manufacturers' schemes a sign of a shaky September?
Peugeot UK (page 32): MD David Peel says: "Our first priority is dealer profits."
Fiesta at 40 (page 74): Latest generation of Ford's best seller looks safe in the top spot
Winning the online car shopper with conversational approach
Our 45 minute webinar, in association with ContactAtOnce, looked at 'conversational commerce' and how it can help reduce friction for consumers in the shopping experience.