Motorpoint has emerged as the UK's best automotive business for employees in Best Companies' annual Top 100 Company to Work for in the UK awards rankings.
The independent used car supermarket group finished 18th overall – its highest ever ranking – and topped the automotive category as it made the grade with a listing for a seventh successive year.
Motorpoint beat Toyota GB, Porsche GB, Cox Automotive UK and Kia Motors UK to claim the top prize in the automotive top five.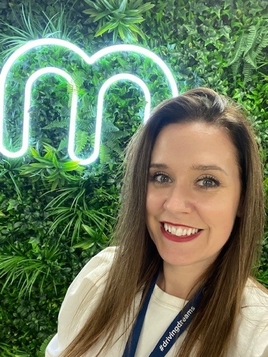 Cat Moseley, Motorpoint's chief people officer, said: "I couldn't be prouder of the whole team at Motorpoint.
"To be in the Top 100 Best Companies once is a huge achievement but to repeat this feat seven years in a row, and achieve our highest ever ranking in the process, is nothing short of phenomenal.
"We have seen our highest levels of engagement in the last 12 months, thanks in part to our focus on supporting each other through COVID-19 and maintaining happiness at all times, and we intend to use this platform moving forward to ensure we continue to support one another while evolving and innovating as a team to meet the ever-changing needs of our customers as a business."
The Top 100 Companies rankings were created by Best Companies over a decade ago to recognise and reward excellence in employee engagement.
Motorpoint gained recognition for its high levels of employee engagement over the last 12 months.
It comes just months after Motorpoint was awarded coveted Three-Star accreditation by Best Companies in recognition for its commitment to providing world-class levels of employee engagement to its 800-strong workforce.
Elsewhere in the automotive sector Moneypenny finished 17th in the Best Large Companies category – just ahead of Motorpoint.
Ogilvie also achieved 9th place in the Top 20 Best Business Service companies list, meanwhile, as it made the UK's 100 Best Mid-sized Companies to work for list at number 74, behind Car Benefit Solutions at 26th.
Ogilvie managing director, Gordon Stephen, said: "This performance represents a fantastic achievement during a very unusual 12 months.
"It is always good to receive feedback from our staff, especially when they have been working from home for the majority of the last 14 months.
"We are delighted with the results and thank our teams for the incredible work done during this time."