Marshall Motor Holdings is celebrating a seventh successive ranking in Great Place to Work UK's annual Best Workplaces rankings after receiving praise for its "courageous and transformational" leadership.
The AM100 car retail PLC was the only car retailer to appear in this year's rankings as it finished 12th overall in the Super Large category for businesses with over 1,000 employees.
Volkswagen Financial Services were another automotive business to make the grade in the category, appearing in 18th position.
The awards recognise the UK's best companies and their strength of leadership and range of innovative, creative and effective HR policies which create a leading workplace culture.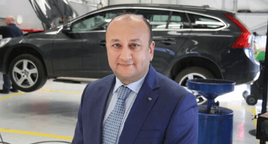 Marshall chief executive, Daksh Gupta, said he was "proud" of the recognition after a COVID-impacted 2020 which saw the group's leadership team work hard to support their workforce.
Gupta said: "Most importantly, I would like to thank all of our colleagues for making Marshall Motor Group one of the UK's best places to work.
"Despite the challenges the pandemic has brought to us, our colleagues have worked tirelessly to maintain our team spirit and camaraderie even more than usual to support the business and each other, helping to maintain the strong culture that has built over the years.
"This strong working environment and culture has a huge positive impact on our business.
"It is critical we listen to our colleagues and remain committed to continuous improvement to foster an environment that's great for our colleagues and customers.
"This award for the seventh successive year is testament to the deeply embedded culture at Marshall and the hard-working nature of our colleagues, I am very proud of both."
Ben Gautrey, the managing director of Great Place to Work UK, said: "It is so pleasing and inspiring to see Marshall Motor Holdings once again recognised as a UK Best Workplace in what has been the most testing and tumultuous year in recent memory.
"The fact that Marshall Motor Holdings is being acknowledged is truly a testament to the courageous and transformational leadership of Daksh and his senior team who have consistently led with a people-first mindset throughout the crisis.
"For the organisation to be recognised when the retail and automotive sectors have been so badly ravaged is a vindication that the thousands of employees within the organisation feel cared for, empowered and impassioned by working for one of the leading businesses in the UK where every employee is highly valued and cherished.
"Congratulations once again to Marshall Motor Holdings for being one of the UK's Best Workplaces™ and being a great place to work for all."
Marshall was among the first car retail groups to close its showroom doors when a decision was made to step back from physical retail ahead of Prime Minister Boris Johnson's first COVID-19 lockdown announcement in March last year.
In the weeks that followed Gupta sought to reassure staff about the crisis, and the business's position, in a series of video conference calls.
The group also topped-up payments made to furloughed staff through the Coronavirus Job Retention Scheme to ensure employees were not left out of pocket during the crisis.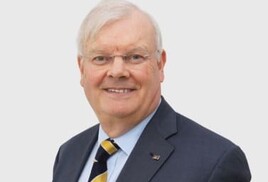 Earlier this month the group mourned the loss of a key member of its leadership team, chairman Professor Richard Parry-Jones CBE.
Tributes from across the automotive industry were paid after his sudden death in a "tragic incident" near his Wales home.
Gupta said: "Richard was not only an exemplary chairman but a great mentor and friend to me.
"We were so fortunate to have him as our chairman and I will miss him enormously; it is a tragedy that we, and the wider industry, have lost him so soon."