Hendy Group has revealed plans to unite the Renault and Nissan brands at a new-build showroom facility in Eastleigh, near Southampton.
The AM100 car retail business revealed that it had gained planning permission for a two-dealership location on St George's Way, Eastleigh, back in January and AM understands that the two OEM Alliance partners have been earmarked for the site.
Hendy completed its acquisition of West Way's Southampton Nissan franchise this week and images of its intended new-build location appear to show plans for an adjoining Renault dealership, although the group is yet to officially confirm the match-up.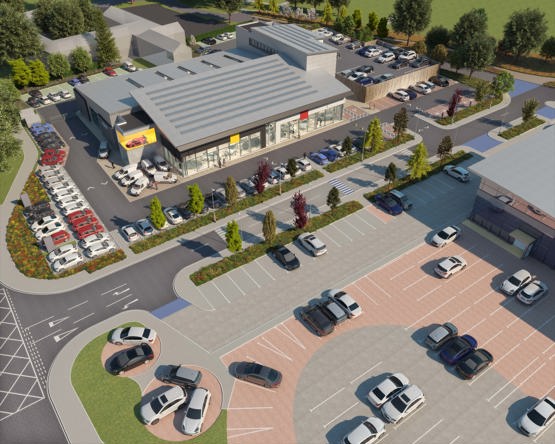 Commenting on the completion of the acquisition of the OEM-owned car dealership operation – as part of Nissan's wider divestment of its retail operations – Hendy Group chief executive Paul Hendy said: "We welcome West Way Nissan colleagues to Team Hendy and look forward to a long and successful future together.
"The acquisition comes at a time of continued investment here at Hendy Group with plans for a brand-new Nissan dealership well underway as part of a larger investment project in Eastleigh."
Hendy described the acquisition of the former West Way Nissan dealership in Southampton as another important milestone in the continued growth of the group.
"The addition of this new business is a further example of our strategic growth and by investing in new facilities for the brand we are demonstrating long-term commitment to Nissan and its products," said Hendy.
"We already run successful Nissan operations in Dorset and Wiltshire so to add Hampshire makes perfect sense for the business."