Dubai-based franchised car retailer AW Rostamani Group has broadened its UK footprint with the acquisition of nine West Way car retail sites from Nissan Motors GB.
The acquisition by the Brayleys Cars shareholder follows the Japanese OEM's decision to divest of its 13-site AM100 car retail operation in July this year, with other sites going to Glyn Hopkin and Hendy Group.
AW Rostamani Group has now acquired its midlands and northern sites, including Birmingham, Wolverhampton, Rochdale, Stockport, Altrincham, Coventry, Stourbridge, Oldham and Manchester, plus Head Office and group support functions.
Nissan said the transaction was completed at the end of October, with existing employees being transferred to the new investors.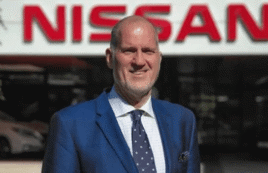 Nissan Motor GB managing director Andrew Humberstone, who was interviewed for an AM manufacturer profile feature earlier this year, said: "AW Rostamani Group is a high performing global partner that has worked extensively with Nissan in other markets, so we are delighted to be welcoming them here to the UK and supporting their continued growth plans.
"It's a great time to be joining Nissan too, thanks to a huge variety of new model launches, including the new X-Trail and award-winning Ariya and Qashqai, plus hybrid and electric powertrains, unique technologies like e-POWER, and across both passenger car and LCV sectors.
"We look forward to a strong and prosperous partnership with AWR in the years ahead."
Nissan motors GB were advised by the leading automotive advisory experts at UHY Hacker Young which included David Kendrick, Paul Daly and Ian McMahon.
Last month AM reported on MHA reports that overseas investors were eyeing the UK car retail sector for acquisitions following a weakening of the pound.
Nissan today described the AW Rostamani Group as a family-owned, global company with divisions spanning automotive, logistics, real estate, travel, lifestyle, lighting and investment.
Established in 1968, its automotive business, Arabian Automobiles, has been exclusive distributors for Nissan and its alliance partners Infiniti and Renault in Dubai and the Northern Emirates.
Group chairman Khalid Al Rostamani said: "We are very excited about the partnership between AWR Group and West Way Nissan, which comes as part of our on-going strategy to expand our portfolio in the UK.
"Being a partner of Nissan for many years with a strong, long-standing relationship, we are very pleased to be working together to bring our shared expertise and core values to the UK market."
West Way managing director Jon Roberts said: "We are delighted to be able to share the news of the acquisition of West Way by such a prominent global partner as AW Rostamani Group.
"Not only is this partnership a perfect cultural fit with both businesses sharing many core values but it also allows the West Way group to build on its success in more recent years by forming a significant part of AW Rostamani Group's UK presence."
Nissan's sale of its remaining West Way sites to a single foreign investor comes after it angered some long-standing franchisees with the implementation of its new 'Ideal Network Plan'.
Under the plan Nissan will cut its UK representation from 166 to 140 sales sites and approximately 180 service centres.
One franchisee accused the OEM of attempting to carry out a "cloak and dagger" restructure, however, after becoming one of a number of businesses handed notice to leave the network.