Nissan dealers will be in a good place to capitalise on the UK car market's electrification, but they will need to raise their game, according to Nissan GB managing director Andrew Humberstone.
Since the new Juke B-segment crossover arrived in late 2019, and C-segment Qashqai this year, Nissan is pushing ahead with its electrification strategy, which will slot the Ariya electric SUV alongside its battery-powered Leaf this winter.
Qashqai will soon gain E-Power derivatives, with a range-extended electric powertrain which uses a petrol engine to purely charge the battery when necessary, while electric motors move the car. The larger SUV, X-Trail, will also get E-Power.
Industry observers may feel that the 6% market share, which Nissan climbed to in the first half of the last decade from 3% in 2008, has been allowed to slip away.
Its share of annual new car sales is now around 4.4%, almost the level it was at in 2010, as the brand has prioritised profitability in recent years.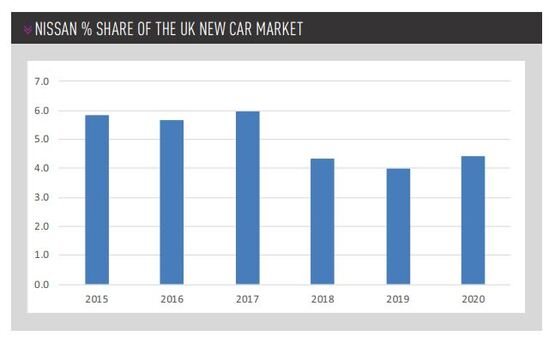 The UK remains Nissan's biggest market in Europe, nevertheless. Humberstone says: "We're happy with the 4% level. To be honest, our vision is less about market share now. It's very much value over volume.
"Our product portfolio is now all about electrification, with E-Power in Qashqai, also in X-Trail, and our new Ariya EV being launched.
"So 75% of our product range will be electrified by 2023. We'll have a very young portfolio in a very short period, and it puts us in a really strong position to focus on value over volume and on being customer-centric."
He said there are positive macro-economic indicators, such as low interest rates, economic growth, favourable foreign exchange and unemployment being much lower than had been expected.
Couple those with a streamlined, digitally-developed business and the fresh product and Nissan dealers should feel very motivated, he adds.
"Post-Brexit, post-COVID, we're at the right time in the right place with the right new product."
Dealers' EV experience
He believes Nissan dealers also have an advantage through their experience in selling used electric vehicles (EVs), thanks to the Leaf EV being in the marketplace for a decade.
They're well positioned to address any prospective buyers' concerns about range and charging, he says.
Dealer average return on sales is at about 1.4%, Humberstone says, and feedback from franchisees is pretty positive – this month's Summer 2021 NFDA Dealer Attitude Survey shows a 7.9 out of 10 rating for overall value of the franchise, which is up from 6.3 and 6.0 in the previous six-monthly surveys.
The pandemic brought Nissan and its franchisees closer, he says, and he is proud of dealers' support for communities and resilience in getting back to business.
Like many other mainstream brands including Ford and Vauxhall, Nissan has reduced the number of UK dealerships from 200 in 2015 to around 166 now.
Humberstone wouldn't share detail of the current network plan, except that it is reshaping territories and the future is in "fewer, bigger, better" sales points, and thanks to good profitability its 67 franchisees can invest where Nissan needs them to.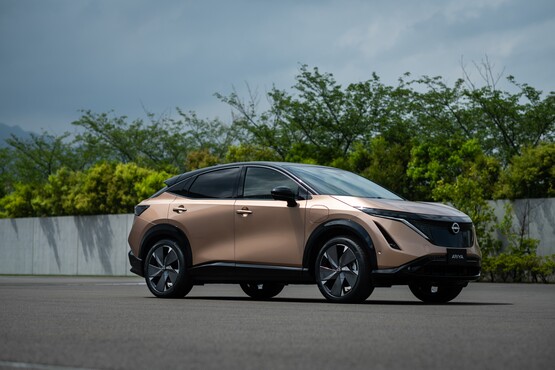 "The right partners give them a greater territory and volume, and demand a better service. Their business case is stronger, therefore they can invest in generating value, in training, in customer satisfaction," he says.
"It's around simplicity," Humberstone adds.
The pandemic constrained the services that dealers could provide, but that's not ideal for customers, and he wants Nissan owners' needs to be met efficiently and sensitively.
The same benchmark applies to Nissan's own call centre, as Humberstone wants the brand to ensure the right experience too.
"We really want to shift from mediocrity to excellence. Mediocrity is where the competition is, where it's busiest, with the most noise. Moving to excellence becomes a quieter space, with fewer players and more profitability." Plus, you're better at coping with crises, he said.
Not pursuing agency model
Many brands are looking at ways to reduce the cost of new car distribution, but Humberstone said agency models certainly aren't on his agenda today.
Nevertheless, Nissan is not opposed to studying various business models for its distribution, where they'll work for the customer, retailers and the brand.
"In a business we need focus on our roles and responsibilities. I've been conscious of how do I move away from just a vertical integration into more of a horizontal one, so you have much more cross-function engagement. For me, this was very important."
Nissan set up four working groups to understand and analyse, gather input from dealers and customers, and to propose projects which attracted volunteers from the business to tackle major topics, such as business integration, people, and creative, time-saving solutions.
"We want them to be permanent fixtures of the organisation – a funnel of ideas that feed in to a panel, which selects some to progress," he says.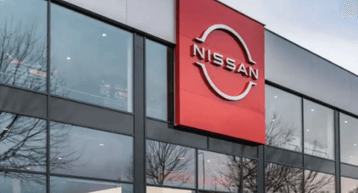 Humberstone is keen for Nissan GB to become more efficient. "We need to create time," he says, such as by using standardised presentations, artificial intelligence and business intelligence systems.
If the working groups can show ideas can generate savings, then they're worth investment.
He is also involved in some external thinktank groups. He believes a chief executive should be 20% internal and 80% external, because it's in identifying significant changes or external trends and developing strategies to adapt to these that a chief executive adds the most value.
"It's interesting to see that roles and responsibilities are going to change over the next 10, 15, 20 years, and what jobs are going to still be in place, and what will they look like. One could argue, for example, that with blockchain technology will I need a legal, finance or HR department, and, if I do, how has it changed?"
Much for any business leader to consider.
It seems change is the only constant.