Car retailers should grow aftersales revenues from increased hybrid car business to soften the financial impact of the UK automotive sector's shift to electric vehicles (EV).
That is the view of REALtime Communications after its analysis highlighted the benefit of attracting increased volumes of part-electrified vehicles into workshops.
As new car diesel sales are currently declining 50% year-on-year – from 11.4% to 5.7% market share – hybrids now make up 36% of all new car registrations.
And data related to the average service invoice show that hybrids value to automotive aftersales businesses.
Between 2019 and 2021 the average service invoice was £289.84 for a diesel-powered car; £127.25 for an EV; £268.27 for a hybrid and £191.88 for a petrol car, REALtime Communications found.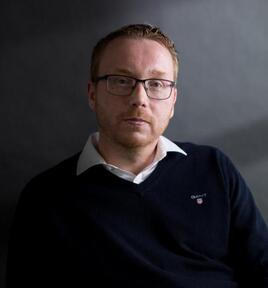 John Law, technical director REALinsights, said: "The pain of the significant loss of new car sales will have a material impact on aftersales in the next few years, the increasing sales of EVs will accentuate this trend.
"While redefining the aftersales model might be seen as something to do with the shift to fully electric, a broader approach including hybrids and attracting/retaining older petrol and diesel vehicles at the dealership is the right approach and it needs to start now to maintain aftersales revenue levels."
In a manufacturer profile feature in the latest edition of AM magazine, Kia UK president and chief executive Paul Philpott detailed his brand's efforts to maintain EV owners contact with its franchised retailers amid a bi-annual servicing requirement.
The UK Government recently suggested that the adoption of EVs could be accelerated by the introduction of a sales mandate, with up to half of all new cars potentially required to be zero emissions by 2028.
REALtime Communications' said that hybrid vehicles can help keep revenue levels more consistent than first thought in the short- to medium-term as the UK automotive sector prepares to ban the sale of all non-EV new cars by 2035.
This year, service value has been rising for hybrids and currently exceeds £270 per service, outstripping diesel revenues, it said.
Law suggests a five-point strategy to help aftersales providers address the challenges ahead:
Promote service plans with a focus on opening used car service plans
Consider the use of longer used vehicle warranties, with warranties proven to tie in customer loyalty
Target older used vehicle owners – retention and conquest
Optimise red and amber work in your eVHC checks and follow-up
Open new aftersales revenue opportunities such as valeting