The Independent Garage Association (IGA) has called for the Department for Transport (DfT) to double the length of its consultation into the future of MOT testing.
In a letter to the DfT IGA chief executive Stuart James pointed out that previous consultations reviewing changes to the frequency of the MOT test had a consultation period of approximately 12 weeks, while the latest is scheduled to run for just six weeks.
"The content of this consultation contains highly complex and important subjects, relating not just to the frequency of the MOT but updates to multiple areas of the MOT system, which will have far reaching consequences for consumers and the automotive sector alike", he said.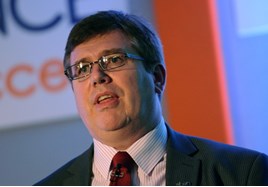 "With 69 questions to respond to, this time period is insufficient to understand, discuss, collate views, obtain evidence and draft a fully detailed, accurate and considered response which ensures that the right decisions are made.
"In particular, a six-week timeframe is not long enough to provide the DfT with comprehensive evidence relating to road safety."
James added: "Given the potential safety impacts of the proposed changes, the response period should be extended to no less than 12 weeks from the launch date of the consultation, to enable all stakeholders to review the proposals and respond appropriately to the questions asked."
Launched last week, the DfT's public consultation to reform the MOT test includes a proposal to extend the date of the first MOT test for new vehicles to the fourth year.
Possible changes to the MOT test could also include boosting the monitoring of emissions to tackle pollution and measures to ensure the safety of batteries fitted to electric and hybrid vehicles.
Safety concerns are already being raised about the proposed change.
DVSA data shows around one-in-eight (13.1%) three-year-old vehicles fail their first legally required MOT test with a major or dangerous defect, with this figure rising to 15.4% for four-year-old vehicles, according to BookMyGarage.com.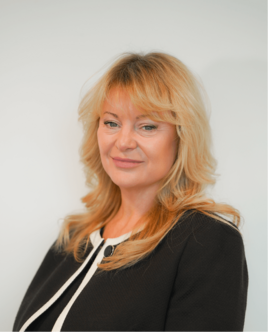 And co-founder Karen Rotberg described Government's perceived efforts to pitch proposed changes as a way to save motorists money is "farcical".
She said: "On average, drivers pay £35.52 for an MOT test booked through our website – that's less than the cost of half a tank of petrol in a typical family car.
"The reality is that most motorists prioritise safety over costs and the price of an MOT is only a tiny part of the overall bill that drivers face."
Rotberg added: "We do of course welcome any measures that can help motorists to save money – especially during a cost-of-living crisis – but any proposal which risks compromising on vehicle safety is not a solution.
"Increasing the interval between MOT tests puts greater onus on the driver to ensure their vehicle is in safe and roadworthy condition at all times, and we know from our research that not all motorists feel confident carrying out checks themselves."