Investment at Lotus Cars is set to give its franchised dealer network a chance to boost their sales and profits next decade.
There will be an expanded model range to bring hundreds of new customers into the brand.
Yet its 165-strong worldwide dealer network will need to combine their passion and expertise with the processes and systems required to retail in higher volumes without customer experience suffering, global director of sales and aftersales Geoff Dowding told AM.
It's all part of the Vision 80 plan for Lotus that has been developed since it was bought in 2017 by Chinese group Geely, which also owns Volvo Cars, Polestar, London Electric Vehicle Company and Lynk & Co.
Vision 80 is a strategic ambition to achieve industrialisation growth, an expanded product portfolio with a new, higher volume sports car, and commercial growth by Lotus's 80th birthday in 2028.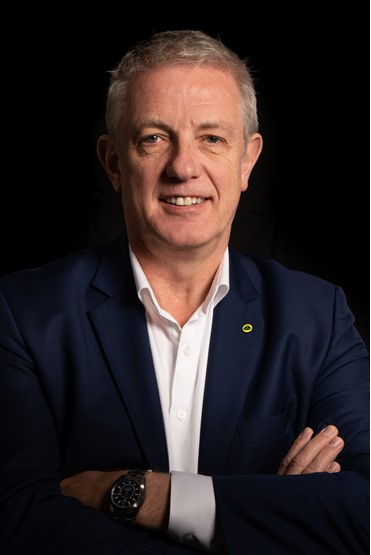 Dowding (pictured) said underpinning that is Lotus's route to market through its dealers, who globally achieved 1,630 new car sales in 2018, of which 274 were in the UK.
Vision 80 will deliver "exponential growth in the future" for Lotus retailers, Dowding said, so his team is now examining the brand's global retail infrastructure to identify what improvements will be necessary in the coming years.
Since Dowding joined Lotus is April, the former Bentley, Porsche and Harley-Davidson executive said he has been amazed by the "level of passion and depth of knowledge of the brand, its history and its products" among its franchised network.
He has concluded the brand will need to be more accessible for consumers, however.
The UK network may expand slightly, with representation in the top five cities plus 20-25 other locations nationwide, and Lotus's retail footprint in international markets such as China and USA will grow in line with the "huge opportunities" there.
There will be a new corporate identity for Lotus dealers, reflected in its display at China's Guangzhou Auto Show recently (pictured below) but it will be "flexible and adaptable and appropriate to every location" and Dowding said the niche sports car manufacturer cares much more about the treatment of customers than it does about the kind of floor tile in the dealership.
"There's no palace structure," he added.
Outlets serving the largest cities will naturally reflect the strength of their marketplace, but there is still a place for the "small, amazing little businesses" within the network now that are willing to grow with the brand.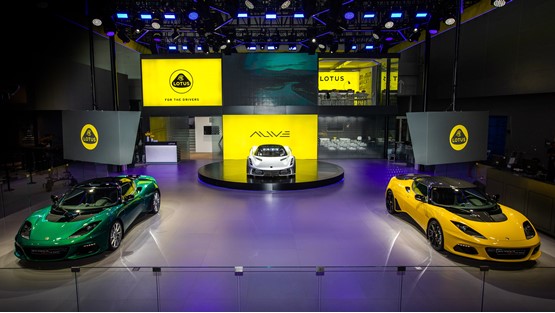 Visible evidence of Vision 80 so far includes a rebranding - the Lotus roundel has been simplified and modernised – plus construction work across the car manufacturer's Norfolk base.
This is to create a new small sports car assembly hall plus a production facility for the £2 million, 2,000bhp electric Evija 'hypercar' which dealers are now taking deposits for.
Only 130 of the Evija will be built.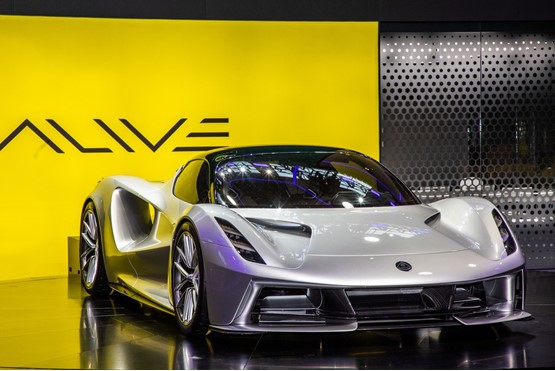 For more insight into the Lotus Vision 80 read AM magazine in early 2020.