Lotus Cars has revealed plans to open a new two-story 'global store' opposite the Ritz hotel at the heart of London's prestigious Mayfair district.
Featuring a three-car showroom to house the Geely-owned British sports car brand's new line-up of Eletre SUV, Emira coupe and Evija supercar models, the Lotus Mayfair facility, located on the corner of Berkeley Street and Picadilly, will also serve as London home for Lotus Advanced Performance division.
The flagship site covers more than 450 square metres of retail space, making room for a Lotus merchandise retail outlet alongside a VIP lounge and a digital configuration suite.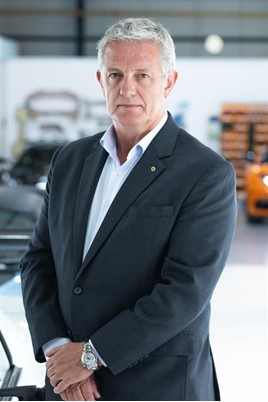 Lotus Cars' executive director for sales and aftersales, Geoff Dowding, said: "This flagship facility will allow anyone to see our exciting three-car range, understand our brand, speak with a Lotus Expert, configure a car using state-of-the-art digital e-commerce technology and even reserve it through our recently launched e-commerce platform.
"As this is the first of our global stores and as it's in the very centre of London, we fully expect Lotus Mayfair to attract many visitors from around the world.
"As such, it will play host to some of the most amazing Lotus cars from today and yesterday – including from our legendary racing past – as well as a packed calendar of events at the store."
Lotus recently switched to a new agency retail model for its franchised car dealers across the globe, shortly after unveiling a new global corporate identity (CI) for their retail sites.
In conversation with AM following the move, Dowding said he was sure that the model would be become more widely adopted but agreements must be "balanced, collaborative and win-win"
He added: "It's been a huge amount of work, a phenomenal change of process and it's never easy to 'fix the plane as it's flying', as they say."
Lotus Cars' new Mayfair store is expected to open this autumn, marking what the brand described as "the latest milestone in the ongoing transformation of Lotus from a UK sports car company to a global performance business and brand".
Plans for the site were with more than 300 Lotus franchisees from across the world earlier this week at what was the brand's first Global Retailer Conference since the launch of the Vision80 strategy to transform the business and brand.
Guests travelled from as far away as New Zealand and Hawaii for a deep dive into the future of Lotus staged at Hethel – the home of Lotus since 1966 – to showcase the Norfolk site's £100m redevelopment.