DS Automobiles has launched DS+, a new on-demand rental service that enables existing owners to access a second vehicle when required.
The initiative is designed to support a reduction in multi-car households following a change in car usage patterns caused by the COVID-19 coronavirus pandemic.
DS owners can rent a second car from £48-per-day. The service is open to new and existing customers, with current DS customers automatically receiving exclusive offers on their rental.
In a study of 2,000 UK households with access to more than one car, DS Automobiles found 36% say the pandemic has caused them to consider downsizing their fleet, with 23% stating they now have less need for multiple cars than before the pandemic.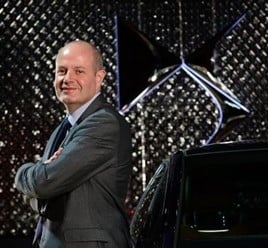 Jules Tilstone, managing director, DS Automobiles UK, said: "It's no secret that mobility needs are rapidly changing and with DS+, we are anticipating and meeting these new demands.
"Our customers can buy the DS they want and access a second DS vehicle when they need it – making it the ideal service to use when needing an extra vehicle for holidays or for multi-car households who no longer need an additional car all of the time.
"We're excited to be launching the premium service in the UK and look forward to sharing our growing model line-up with both new and existing customers in the coming months."
DS Automobiles found 32% of households would consider becoming a single vehicle household if it could have frequent access to a second car when required.
For many households, the second car is far less used, with DS's research finding that even before the global Covid-19 pandemic, 29% of households would not drive their second or third vehicle for 2-3 weeks at a time.
Access to a second vehicle on demand was also found to help increase electric vehicle (EV) uptake, with the research finding 43% of respondents stating they would be more inclined to buy an electric car if they knew they had access to a petrol or diesel model to tackle longer journeys.