DS Automobiles has joined its fellow Groupe PSA brands Citroen, Peugeot and Vauxhall into the world of online retail with the launch of its new Exclusive DS Concierge service.
The French brand's platform allows buyers to complete every step of the purchase journey from home but differs from that of its more mainstream stablemates through its provision of a DS-specific team trained to provide a premium online car buying service.
The platform has been created to compliment the OEM's existing Virtual Showroom, which allows buyers to set up a viewing of the vehicle they're interested in, with a Concierge service designed to provide "a seamless transition between its digital and physical showrooms".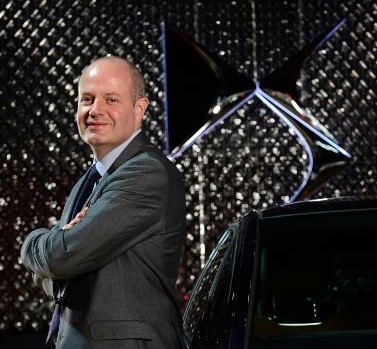 Jules Tilstone, the recently-appointed managing director, DS Automobiles, said: "As an agile brand we have the capability to do things differently and meet fast evolving customer needs.
"With our new online platform and DS Concierge service, we can support customers through each stage of the purchase journey, all from the comfort of their home.
"When our showrooms reopen, customers can then choose between a digital or an in-person service, or a mix of the two."
Peugeot was the first PSA brand to offer a direct online car sales solution, way back at the start of 2017, offering an online sale within 30 minutes.
Last October Citroen launched its own platform, with Vauxhall going digital in December last year.
Launching its new strategy for the UK market, Citroen UK managing director, Eurig Druce, revealed that online sales would be a core component of its offer, with a new 'C-series' cars, will be sold with a five year extended warranty and strong levels of standard equipment at a fixed price available exclusively over the internet to retail customers.
DS has been working hard to tailor its physical retail network to a premium audience in recent years, however, with its own fragrance and virtual reality technology among the innovations adopted in showrooms.
In an interview with AM in late 2019 Tilstone's predecessor, Alain Descat, said that retailers in the UK would be able to join the French premium brand's franchise for "as little as £150,000" following a change in its corporate identity (CI) demands.
Descat had re-written its initial CI model which gave retailers a choice of creating a DS Store of 250 square metres-plus or a DS Salon of 125 square metres-plus to introduce a new DS Store facility from 150sq-m with a demand for just two cars possible thanks to the introduction of the new VR technology.
Now it will aim to leverage its exclusive DS Concierge service to connect with buyers with the help of product experts, with home delivery available to complete purchases remotely, if a customer desires.
DS said in a statement: "In light of the COVID-19 crisis, strict processes are to be followed with the DS Concierge service to protect staff, and all home deliveries will be conducted while observing safe hygiene and social distancing guidelines, with personal protective equipment provided to drivers.
"DS Concierge service will extend to boutique showrooms when they're allowed to reopen, allowing customers to choose whether to complete their purchase online or in person."