Renault has celebrated a 52% uplift in its hybrid and electric car sales across Europe in 2021, although its global total vehicle sales fell by 6.7%.
Its E-Tech models, which comprise HEV, PHEV and BEV powertrains, represented 30% of Renault's car sales in Europe in 2021 compared to just 17% in 2020.
Launched in 2012, the Renault Zoe pure electric city car was the 2nd highest selling EV in Europe last year.
Sister brand Dacia sold 537,095 new cars globally, up 3.1%, fuelled by new versions of its best-selling Sandero hatchback and Duster SUV.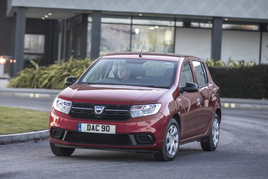 In the UK Dacia registrations were down 7% at 17,568 units.
In response to the pandemic and the shortage of components, Renault implemented a "selective sales policy" to continue its focus on profitability, and increased its global retail sales mix by 10ppts to 50% in H2 2021.
Its "value over volume" strategy had started prior to the COVID-related inventory shortages, and was strengthened in 2021 by demand for bigger ticket models including the E-Tech cars and higher-spec Intens and RS Line derivatives.
Global sales were 1,376,265 cars (down 11.9% YOY) and 374,824 LCVs (up 19%).
Renault brand sales and operations senior vice president Fabrice Cambolive said: ''I would like to thank our business partners and sales teams for achieving such impressive results, despite the adverse market conditions. Renault was able to achieve 1 out of 3 sales on E-Tech and 1 out of 2 sales in the retail channel.
"Renault benefits from strong successes in 2021 to confirm its positive path to win back its position in the C-segment, through the upcoming launches of the All-New Mégane E-Tech Electric and All-New Austral.
"We look at 2022 with the ambition to go forward, pushing with a consistent product portfolio and business approach.''
In the UK the Renault brand's total market share for cars and LCVs dropped to 2.5% (50,554 units), leaving the UK the 10th largest market for Renault globally and the 6th most important in Europe.
The number of new Renault cars registered in the UK in 2021 was 29,836, a 30% drop from the previous year, however its retail sales held firm and the plunge was in the fleet market, where Renault registered 47% fewer cars YOY.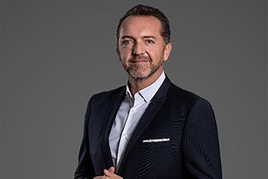 New UK managing director Guillaume Sicard, who replaced Vincent Tourette on January 1, now faces ramping up the brand's electrification strategy in the UK over the next five years.