BMW Group has bought Alpina and has revealed plans to bring the vehicle tuning firm in-house.
The two companies have held a partnership for almost 60 years.
Alpina is represented exclusively by Sytner Group in the UK, which operates 17 sites for the brand.
An existing cooperation agreement between Alpina and BMW will be honoured until December 31, 2025, then BMW Group will be solely responsible for any future Alpina-badged models.
Currently, Alpina takes finished BMW models from the production line and modifies them at its own facility in Buchloe, outside Munich.
The service, parts and accessories business for the existing and legacy BMW Alpina vehicle portfolio will continue at the Buchloe location in the long term.
There will be no changes to the existing aftersales cooperation. As part of a strategic cooperation between the two companies, there will be a further expansion of the existing development services business for BMW out of Buchloe.
BMW said the transformation towards electromobility and increasing regulation worldwide – particularly emissions legislation, software validation and requirements for driver assistance and monitoring systems – have made it significantly more difficult for small-series manufacturers, like Alpina, to operate.
Pieter Nota, member of the Board of Management responsible for Customer, Brands and Sales, at BMW, said: "The automotive industry is in the midst of a far-reaching transformation towards sustainable mobility. For that reason, existing business models need to be re-examined on a regular basis.
"For over fifty years, the Buchloe firm has demon­strated how to deliver top-quality car cachet through meticulous attention to detail. The BMW Group is also driven by this same passion for cars that capture the imagination. That is why we are now embarking on a new chapter in our long-standing partnership.
"Acquiring the trademark rights will allow us to shape the long-term course of this brand steeped in tradition."
The conclusion of the transaction is still subject to various suspensive conditions – in particular, approval by the responsible antitrust authorities. Both parties have agreed not to disclose any financial details. No shares in the company will be acquired.
Alpina began in 1962 when Burkard Bovensiepen saw an opportunity to develop a Weber dual carburettor for the new BMW 1500.
In 1964, BMW awarded Alpina products with a factory guarantee.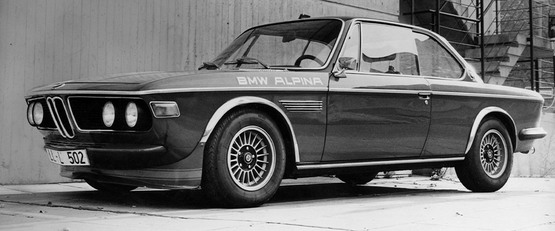 .
A milestone in the partnership between the two firms came in 1970, when they co-developed the BMW 3.0 CSL.
The brands enjoyed numerous forays into motorsport during their 57-year partnership. More recently, Alpina has focused on offering exclusive variants of existing BMW models, with enhanced performance and more luxurious appointments.
Last year, BMW Group outlined a new sustainability strategy aimed at "drastically reducing" vehicle lifecycle CO2 emissions by more than 40% by 2030.