Fourteen fire engines have been battling a blaze at Lookers Renault car dealership in Stockport this morning.
The fire was reported to emergency services in the early hours and started in the service and parts area of the dealership.
Greater Manchester Fire and Rescue Service reported that it was brought under control by 6.30am.
"Crews have spent a number of hours fighting the fire from both inside and outside the building.
"The fire started in the services and parts area of the building and crews have managed to contain the majority of the fire to this section, saving a significant part of the building," said a spokesman.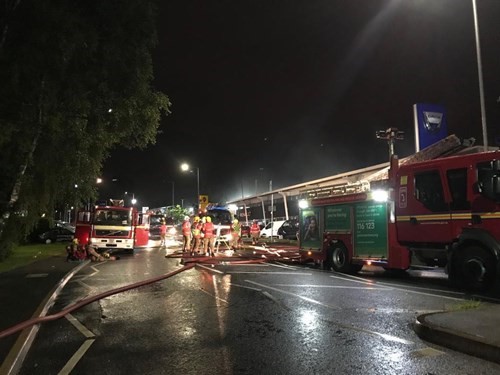 "GMFRS will remain at the scene for a number of hours and the closure of St Mary's Way remains in place."
He added that fire investigation will be liaising with Greater Manchester Police to determine a cause.
Other dealerships along St Mary's Way include Lookers Skoda, RRG Toyota and HR Owen's Lamborghini Manchester.
In 2018 Swansway Group thanked firefighters for containing a blaze overnight at its Stafford Land Rover dealership. It also started in the workshop.