A car dealership's financial controller has been jailed for three years for defrauding the business of £252,000 as its owner struggled to fund his wife's treatment for cancer.
Christopher Sopp was branded "callous and cold-hearted" during a hearing at Newcastle Crown Court last week after pleading guilty to crimes related to his banking of blank cheques which had been signed as part of the trust shown to him by Town Centre Garages owner Stephen Smith.
The Newcastle Chronicle reported how 53-year-old Sopp, of Thornhill Park, Sunderland, had worked for the Sunderland Citroen franchised car retailer for 20 years, revealing that Smith had treated him "like a brother".
But despite being paid a £72,000 salary with bonuses, foreign trips and Premiership football tickets among added perks, Judge Tim Gittins told the court that Sopp had "wanted more".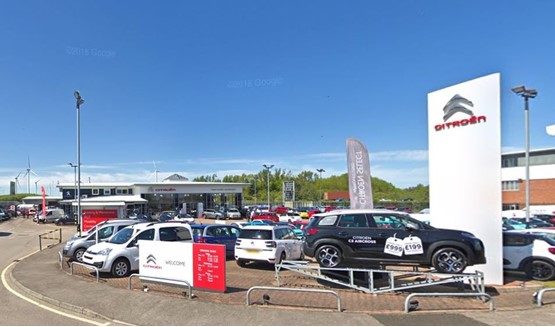 While Smith battled to fund treatment for his wife, Sopp cashed pre-signed cheques given to him as he was entrusted to take care of the company's finances.
The Sunderland Echo said that the court heard how Smith's wife died in 2018 – the same year Sopp's £252,000 fraud was uncovered.
Prosecutor Paul Cross said that Sopp had tried to cover his tracks by claiming the monies he paid to himself had gone into the internal directors' dividend account.
His actions were discovered after the company business account became overdrawn, however.
Sopp admitted theft and false accounting between 2012 and 2017.
Judge Gittins described the crime as "particularly cold hearted and callous" in the light and knowledge of the terminal illness suffered by his employer's wife.
He said that Sopp had assured him that he was doing all he could to assist him, despite "knowing that he was searching for large sums of money in an effort to fund private treatment, while all the while you were stealing those very sums behind his back".
Newcastle Crown Court heard that Sopp had been married but had separated from his wife and now lived alone, away from his two children, after an affair at the time of his offending caused the breakdown of his marriage.
Prosecutors have now launched proceedings under the Proceeds of Crime Act in a bid to seize any assets Sopp has.
The Newcastle Chronicle said that Judge Gittins had indicated there was no risk to client's money or contracts at the Town Centre Garages despite the impact on the business, which included £50,000 in fees for subsequent accountancy services.