Lookers has finally been able to publish its 2019 financial results which show a £87.4 million swing into pre-tax losses caused partly by past financial overstatements.
The motor retail group, the second largest in the UK, has reported £25.5 million of non-cash adjustments "to correct misstatements in PBT over a number of years", its statement to the stock market notes.
It contributed to a statutory pre-tax loss of £45.5m compared with a pre-tax profit of £41.9m in 2018.
However Lookers pointed out that 2019 remained profitable at the underlying PBT level of £4.2m, although down on 2018's £42.8m, despite the impact of the adjustments.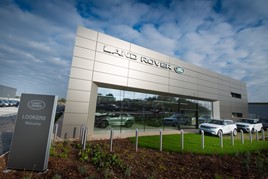 Lookers has made a £10.4m provision for potential liabilities arising from the ongoing Financial Conduct Authority investigation into the publicly listed dealer group, which trades under the Lookers, Charles Hurst and Taggarts brands.
Investigations discovered a cash expenses fraud which led to a £327,000 loss in one single division which accumulated over several years.
Lookers revenue for 2019 was £4.79 billion, down from £4.83bn in 2018.
Chairman Phil White said: "The board considers the issues that were identified as being varied in nature arising from weaknesses in the design and implementation of policies and procedures, an insufficiently resourced and skilled finance function and instances of failure to follow policies and procedures where they existed."
"Whilst having a framework in place for its financial planning and controls the Board recognises that historically these were insufficient and is undertaking all the necessary improvements to ensure that it is sufficiently robust to prevent any recurrence of these issues.
"Consequently, the board has implemented a review and improvement programme for financial reporting, which will formalise procedures and processes.
"In addition, we acknowledged that there were some behavioural and cultural issues within the group. We have established an independent board sub-committee comprised of the most recently appointed non-executive directors to provide oversight of the proper implementation of the actions identified in the conduct investigation.
"This sub-committee will stand down once they are satisfied each action has been delivered and monitored through the appropriate existing governance forum by the executive and the board," said White.
Lockdown in the first half of 2020 cost the AM100 dealer group £1bn in lost revenues, it reported earlier this year.