AM100 motor retailer HR Owen is investing heavily in 2021 ready to win over more luxury car buyers.
That comes despite a heavy hit to its 2019/20 profits as coronavirus lockdowns took their toll.
In December it bought a 5.4 acre site at Hatfield, Hertfordshire, which will become home to its corporate headquarters and a cross-brand 'statement site' for wealthy car enthusiasts.
Construction has already started at the £30m development, which will increase HR Owen's showroom portfolio from 14 to 17, once the Bentley and Lamborghini businesses open their doors later this year.
It will take its tally of Bentley and Lamborghini franchises to 4 each.
HR Owen chief executive Ken Choo told AM the investment just north of the M25 keeps the new businesses within arms' reach of the group's established operation.
He hopes the new site will be 'a destination' for customers who want to escape Central London for the weekend; as such, it will host regular experiences and events that engage with HR Owen's existing and potential wealthy clients. Meanwhile the existing central London showrooms continue to win sales with many international clients with homes in the UK capital city.
"With Hatfield we're trying to create a totally different experience. We can't say more yet, but we want something more special," he said. There'll be more space, more landscaping, and a relaxing atmosphere.
Choo hinted at a new Ferrari aftersales centre coming north of London too, but wouldn't confirm that this will be at Hatfield too.
HR Owen already has Ferrari showrooms in London at Mayfair and South Kensington.
Hatfield is already home to several luxury brand dealerships run by other AM100 dealer groups. Cambria Automobiles has Grange Mclaren and Aston Martin dealerships, and Porsche Centre Hatfield is operated by Porsche Retail Group.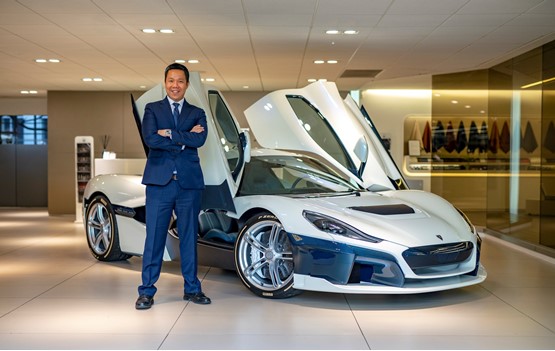 HR Owen's Hatfield site will have capacity for "a few more" brands in the future, he said.
Asked about 2020, Choo said the COVID-19 lockdowns have enabled his senior team to plan further ahead and to acquire properties the group needs.
It bought a 0.7-acre property previously operated by Renaissance Classics in Ripley, Surrey, to re-home its Bentley Surrey business from Byfleet, where it was running out of space.
And its Rolls-Royce dealership at Berkeley Square, London, will open in a new showroom, double its previous size, at Berkeley Street opposite the Mayfair Hotel, following a multi-million pound investment.
HR Owen put the luxury brand 'on tour' in 2019 after it announced it was heading to larger premises.
But the pandemic caused considerable pain to HR Owen, just as it has to many motor retailers. Profits were hit badly, and cost-savings became necessary.
Choo said: "It's a very tough environment to work with. Unfortunately we had to restructure our company, and lose about 20% of staff, about 80 staff, because there's not much work there. As things bounce back, of course we will want people back."
Choo said the crisis has really highlighted the high performers and excellent leaders in the group, who've gone the extra mile, and he was pleased that their efforts have helped keep HR Owen in profit.
Its financial year ending June 30, 2020, showed £1.9 million profit before tax from £389m revenues.
In the previous financial year – a 14 month period due to a change in its financial year – it made £8.2m PBT from £532m revenues.
"The margin in this industry is so thin, and we expected to make a loss. But we were above water," he said.
"If we are able to even break even or make some money during a pandemic that's good."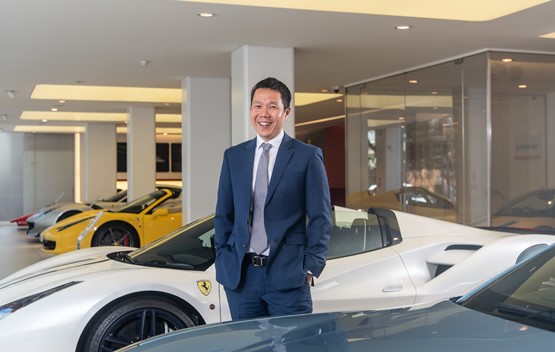 Since July, trading has exceeded budget and Choo hopes 2020/21 will be one of the strongest financial years in HR Owen's history providing lockdown doesn't continue too long.
He said supply constraints have meant improved margins and residuals for many car brands.
He said even luxury car customers are happy to buy remotely. Now almost 90% of the group's sales don't involve a test drive, which has increased from around 50% prior to the pandemic.
Naturally, for some time collectors and enthusiasts who order a yet-to-be-launched supercar such as a Lamborghini Sian or Ferrari SF90 haven't expected to drive one before reserving one of the limited production slots, but that has become commonplace in the current conditions.
"The way we do business is changing with this pandemic," he said.