Marshall Motor Holdings chief executive Daksh Gupta has said that the AM100 PLC will consider repaying Government furlough payments "if we have the opportunity".
In an interview with AM following publication of the group's annual financial results for the period to December 31, 2020, Gupta said that it was "right to support the country" by returning the cash, if businesses were able to.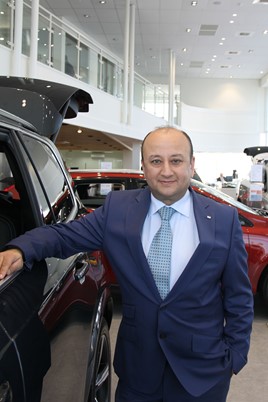 "Some people have the view that no, they shouldn't repay it," said Gupta. "Some people have the view that they should milk the furlough scheme.
"At Marshall, we want to be a good corporate citizen, support the country and be a good employer."
As reported in today's results, Marshall furloughed around 90% workforce with the help of Government's Coronavirus Job Retention Scheme (CJRS) during the lockdown of H1 last year.
At the same time, it took steps to enhance colleague pay to 100% for March, 90% for April and 85% for May and not imposing the CJRS cap of £2,500 per month.
The board and other senior members of the management team voluntarily reduced their pay in-line with the reductions for furloughed colleagues in April and May, and also forfeited holiday accrued.
Marshall announced today that it would not be paying a final dividend to its shareholders, following the suspension of payments throughout 2020, mirroring the step taken by fellow AM100 PLC Vertu Motors.
Gupta, who told AM that he had been "humbled" by the Government support offered throughout 2020, said: "We needed that support last year. This year I am hoping that we get a bounce back.
"If we have the opportunity to do the right thing then I'm sure we'll consider repaying the furlough payments when that time comes."
Around 400 of Marshall's workforce of more than 4,300 employees remain on furlough, according to Gupta.
Chancellor of the Exchequer, Rishi Sunak, announced the extension of the CJRS to September in his Budget 2021 announcement in the Houses of Parliament last week.
Auto Trader vowed to repay the funding it accessed through the Government's CJRS in its annual financial results for 2018/19, back in June last year.
Despite cutting its fees to retailers and board pay by 50% during the COVID-19 lockdown period – leading to anticipated losses of £7 million in April alone – the online marketing provider vowed to return the funding it received to support employee salaries in its results for the period to March 31, 2019.
"The government support was taken at a time when the Group faced great uncertainty, but as the crisis passes the Group will repay amounts claimed through the CJRS," the group confirmed.