Robins & Day will open the doors to a new Citroën UK showroom in Leicester after the brand moved under the same roof as fellow Stellantis brands Peugeot and DS Automobiles.
The Stellantis-owned AM100 car retail group will officially add the Citroën franchise to the new facility, opened with Peugeot and DS last year, when it opens doors to customers as COVID-19 'Lockdown 3' restrictions are eased next month.
The opening of the new facility coincides with the launch of the new C4 and all-electric Citroën ë-C4 EV.
Sarjit Rana, general manager at Robins & Day Citroën Leicester, said: "The addition of Citroën to our Leicester site is an exciting opportunity to welcome new customers to our dealership.
"The latest Citroën products offer us a great chance to connect with the Citroën community and showcase the incredible vehicles available.
"Our staff, as well as myself, are ready and enthusiastic to start our Citroën journey whether that is virtually connecting with our customers or once they can visit us for the first time at site."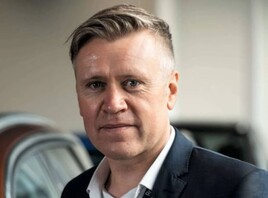 Robins & Day chief executive, James Weston, who spoke to AM for a recent car dealer profile feature on the group, said: "Robins & Day, Leicester has been vital in our history and the addition of Citroën will continue our legacy in the East Midlands.
"The team at Leicester excel at providing the current Peugeot and DS customers with a high-level of customer experience, and I am certain they will continue to do so with Citroën customers."
In 2020, Citroën launched its 'Advance UK' plan, a strategy that aims to improve its brand position across the UK with the opening of a host of new retail sites in 2021.
Until the doors open in April, the new showroom will operate a Click & Collect and home delivery service to adhere to the latest government COVID-19 guidance.
Eurig Druce, the managing director of Citroën UK, said: "We are very happy to be enhancing the Citroën retailer network with the opening of the new Robins & Day Leicester site.
"The new premises provide the perfect setting to showcase our recently launched New 100% electric ë-C4 and New C4 models.
"We look forward to continuing our work with Robins & Day and can't wait to open the doors to the new showroom."