Inchcape's UK car dealership operation showed "relative resilience" in a COVID-impacted 'Lockdown 3' as its distribution business offset revenue losses from retail, the PLC has reported.
In a trading update for the period to March 31, the AM100 car retail group said reported revenues "ahead of expectations" at £1.9 billion.
But in a period that saw the group step-further back from franchised retail with an agreement to sell its Toyota and Audi dealerships in St. Petersburg, Russia, for £70m, retail revenues declined 18% on a reported basis, 14% on a constant currency basis and 2% organic.
In contrast, distribution revenues delivered 10% growth on a reported basis and 9% on a constant currency basis (up 4% organic).
The group said that its UK retail operation had delivered "relative resilience in the UK against the backdrop of severe restrictions" and a "solid start to the year in Russia", where it retains Rolls Royce and multi-brand used businesses in St. Petersburg, as well as all operations in Moscow.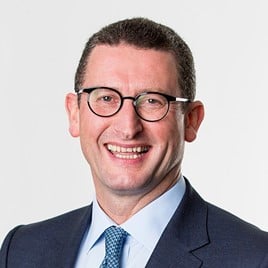 Inchcape chief executive, Duncan Tait, said: "Our first quarter results were ahead of our expectations.
"The performance demonstrates the underlying resilience of the Group – with revenue growth underpinned by a widespread recovery in our distribution business.
"It also reflects our agility as we met the challenges of lockdowns and restrictions worldwide by adapting and improving our operational capabilities.
"In line with our focus on markets with high growth potential, we continued to expand our distribution footprint with JLR in Indonesia and Daimler in Guatemala.
"We have also agreed the sale of part of our retail operations in Russia, further streamlining our retail-only business."
Tait said that, while the COVID-19 pandemic continued to present uncertainty, the group "continues to expect material growth in profits and an improved operating margin for FY21".
He added: "Our ambition is to become the undisputed distributor of choice for OEMs.
"We will achieve this by further strengthening our OEM relationships and with more emphasis on capturing the lifetime value of both customers and vehicles."
In its analysis of the Q1 trading statement market analyst Zeus Capital said that it expected Inchcape to achieve a pre-tax profit of £215m in 2021.
Zeus added: "While Inchcape is currently trading at the upper end of its historical valuation range on 2022 estimates, this does not reflect the debt-free balance sheet and likely build-up of cash.
"Given Inchcape's strong track record in capital allocation, we believe this will be deployed sensibly in M&A as well as dividends and share buyback activity."