Inchcape has revealed its plan to create a new Destination Porsche Centre premium car dealership in Bournemouth - substantially expanding the brand's presence in the coastal town.
The new Destination Porsche dealership concept was initially unveiled as part of a new corporate identity (CI) unveiled by the German sports car and premium SUV manufacturer back in 2019.
News of Inchcape's plan to move its existing Bournemouth Porsche Centre to a "more substantial site" in the coastal town's prestigious Ferndown area follows a green light from planners for a Pendragon Destination Porsche Centre in Nottingham and the Porsche Retail Group's plan to expand and upgrade its facility in Reading.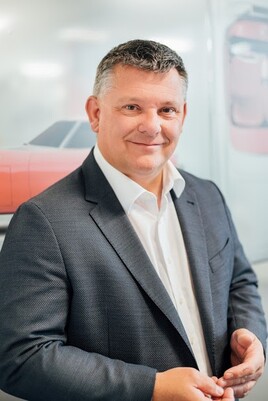 Inchcape UK chief executive, James Brearley, said: "We have a long history with Porsche and with demand for Porsche cars going from strength to strength, we are delighted to continue to invest in Bournemouth to create a significant 'Destination Porsche' for the South Coast.
"As well as creating significantly increased showroom, servicing and aftersales capacity we are adding dedicated Porsche classic facilities for sales and service of collectible cars."
Inchcape has appears to have cemented its ongoing UK retail ambitions with its plans for the Bornemouth Porsche site following last week's confirmation that its London Stock Exchange listing had been reclassified to remove reference to retail as it disposed of 13 UK dealership locations as part of a renewed focus on distribution in 2020.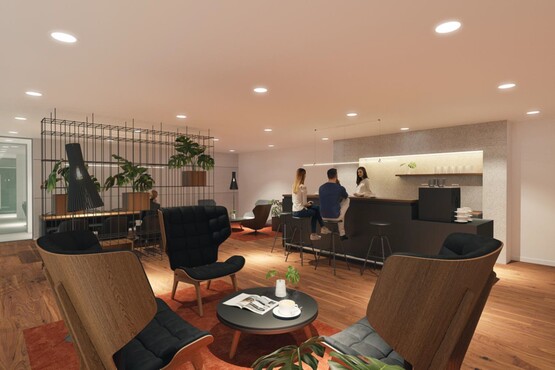 Destination Porsche Centre sites have a clear mission to draw-in potential customers for more than just car browsing when current COVID-19 'Lockdown 3' restrictions are lifted.
Alex Merricks, regional operations director for Inchcape Porsche, said: "The new site is really coming together, and I know the team are excited to welcome our current and new customers to the new building.
"The extra space will be used to display more cars and also offers more workshop space to support our customers.
"We are continuing to support our customers virtually and would like to thank them sincerely for continuing to do business with us in large numbers remotely, within the current restrictions.
"We are now preparing our teams to re-open our showroom doors across the network to welcome our customers back."
The new Porsche Centre Bournemouth is due to open its doors early in Q4 this year.
Last month AM reported that work was underway to create one of the UK's first Destination Porsche Centre sports car dealerships after Porsche Retail Group revealed details of the new retail facility in Reading.
It follows the Porsche Cars GB-owned AM100 car retail group's realisation of another retail space unveiled as part of Porsche's 2019 CI announcement with the development of a Porsche Studio, in Mayfair.
Following publication of the latest Society of Motor Manufacturers and Traders (SMMT) new car registrations data for February, yesterday, AM reported that Porsche GB's growing franchised car retail network had contributed to year-to-date growth amid a market down 35.5% due to the ongoing COVID-19 'Lockdown 3' showroom closures.
The OEM has outsold Fiat (873) and Suzuki (971) and is within a handful of sales of mainstream brands including Dacia (1,227), Fiat (837), Honda (1,465) and Mazda (1,224) so far in 2021, delivering a 21.3% year-on-year sales growth with 1,112 registrations.
Porsche enjoyed its second-best annual registrations result ever in the UK last year, delivering a total of 14,284 vehicles (2019: 15,257) as it welcomed the two new franchised sites to its retail network, despite challenging trading conditions.
Listers Group opened its Hull Porsche dealership in January and Pendragon opened its Stockport site in August while also gaining planning permission for its 'gateway' dealership in Nottingham.
January this year brought the opening of a new franchised dealership in Norwich and it the network also preparing to add an upgraded South Lakes centre to its network this summer while Porsche Retail Group has begun to upgrade its Reading Retail site into a flagship 'Destination Porsche Centre', possibly the first of its kind in the UK.
JCT600, meanwhile, has begun development work on a new kind of a more compact, 'satellite' Porsche showroom in York.