Tributes have been paid to Marshall chairman Professor Richard Parry-Jones CBE following his sudden death in a "tragic incident" near his Wales home.
The AM100 PLC confirmed that Parry-Jones, who had been non-executive chairman of its board since January 2019, had died on Friday (April 16) following a tragic incident near his home in Wales.
North Wales Police later confirmed to the BBC that a 69-year-old man had died in an accident involving a tractor on private land in Barmouth, but it did not identify him.
Marshall chief executive Daksh Gupta and Ford chief executive Bill Ford wee among those who paid tribute to the Ford group vice-president of global product development and chief technical officer he was responsible for the development and launch of a string of iconic cars, including: the Escort RS, the Ka, the Fiesta, the Mondeo and the Focus.
Parry Jones was also worked with the Jaguar Land Rover (JLR) and Aston Martin, having oversight of model launches, and was recently appointed to the board of Aston Martin whom he had advised for many years.
Marshall said in a statement: "He was so well respected and many of the world's leading automotive executives turned to Richard for his advice and counsel."
Paying his own personal tribute to Parry-Jones, Gupta said: "Richard was not only an exemplary chairman but a great mentor and friend to me.
"He was very passionate about Marshall and was excited about the future prospects for the Group.
"We were so fortunate to have him as our chairman and I will miss him enormously; it is a tragedy that we, and the wider industry, have lost him so soon."
Ford executive chairman Bill Ford described Mr Parry-Jones as a "rare talent who left an indelible mark on Ford and the industry".
He added: "His passion for great cars and love of motoring inspired legions of engineers and enthusiasts in Europe and around the world.
"Richard will be deeply missed and our heart goes out to his family and loved ones."
A tribute issued by Aston Martin said that, while Parry-Jones had joined their board as recently as February this year, he had oversight of key models such as the DB7, DB9 and Vantage.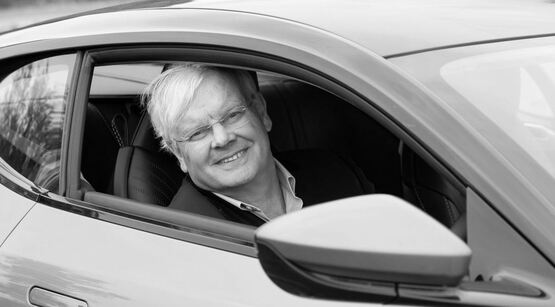 Executive chairman, Lawrence Stroll said: "Richard was not only a valuable member of the board but a friend.
"This is a terrible loss for the board, the business and the industry for which Richard has been such an influential figure.
"Our thoughts are with Richard's family through this difficult time."
The UK Automotive Council also paid tribute to Parry-Jones this morning, Graham Hoare, executive director - business transformation and chairman of Ford of Britain, and the council's chairman, said: "Richard was a pillar of the automotive industry: inspiring and respected across the breadth of the sector, and by his colleagues and friends in government.
"He was an exceptional engineer, whose influence was felt globally, yet he cherished the UK auto industry and had a passion for his Welsh heritage.
"After a successful career including such brands as Aston Martin Lagonda, Jaguar Land Rover (JLR) and Ford, he was the architect and led the UK Automotive Council from 2009, seeking to bring the industry and government behind a renaissance for the UK auto sector through a comprehensive industrial strategy.
"His leadership was instrumental in our success and inspiring the vibrant automotive community that we have today.
"He will be greatly missed by those that had the pleasure to work with him. Our thoughts are with his family at this difficult time."