JCT600 has celebrated 75 years in business and estimates that it has sold more than one million vehicles since it was founded.
The AM100 car retail business was started as Brooklands Garage, on Sticker Lane, Bradford in 1946 and now has a turnover in excess of £1.3bn and represents 25 car brands.
It is still owned and managed by the Tordoff family, with nine members of the family currently working for the company. Chief executive John Tordoff continues to lead the 2,300-strong team.
To mark the milestone, JCT600 shared a light-hearted short film on its social media channels which looks back at where the company started as well as looking forwards to what happens next.
The business also invited customers, suppliers and colleagues to share birthday messages on social media with the hashtag #JCT600is75 and has also ready received hundreds of good wishes.
Tordoff said: "Our 75th birthday is another huge moment for JCT600, and we'd like to take the great opportunity to thank everyone we work with, our loyal customers, colleagues and partners, for their continued support.
"We've seen some massive changes in the motor industry since 1946 when we sold our first vehicle, a Jowett van for £175, and we've faced many challenges along the way.
"However, as we have grown, we have retained our strong family values and I believe it is this that is the key to our longevity and continued success.
"To have survived 75 years in business is an achievement in itself and we are proud that the JCT600 name is trusted by so many people.
"We remain committed to putting the customer first and treating our colleagues and partners with respect – the core values which have got us where we are today."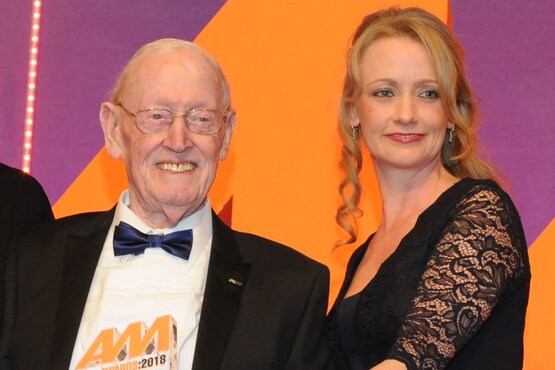 Back in 2018 JCT600 founder Jack Tordoff was inducted into the AM Hall of Fame.
At the time, AM judges said: "Tordoff has been ambitious and competitive, but has developed tremendous ideas about customer care and how the company can support its local communities.
"Friends and colleagues describe him as a great leader, with values that remain core to the business today."
Among JCT600's most recent car retail developements have been the creation of a six-site standalone JCT600 Approved used car retail network.
Last month, the group also embarked on its most expensive car dealership development to date in 2021, the creation of a £9m Ferrari facility in Leeds.
In the last 75 years, JCT600 claims to have welcomed more than 20,000 colleagues and ten couples have started married life together, after meeting at JCT600, in the past five years alone.
The group has also provided a vehicle service, MOT or maintenance more than four million times; and delivered aorund 10,000 vehicles to customers' homes across the UK, travelling more than 500,000 miles in the process.
The total area covered by JCT600's 54 premises is more than 143 acres - an area equivalent to 71 football pitches.
As well as expanding into online car sales, the dealer group also operates a contract hire and leasing division.