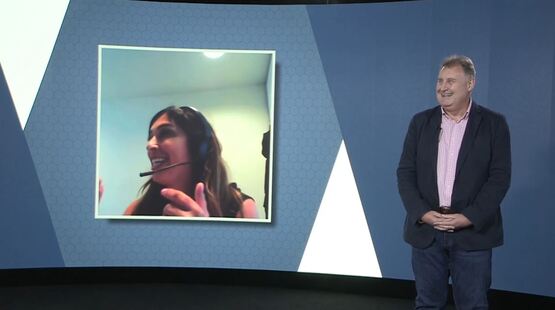 Auto Trader presented 18 retailers with trophies in recognition for their exceptional customer service, digital excellence, and for successfully adapting to the challenges of COVID-19, at its virtual Auto Trader Retail Awards ceremony this week.
The top accolade, the Retailer of the Year, was awarded to three businesses: Abbey Park (under 50 cars); Anthony Betts (50-100 cars); and Hills of Woodford (over 100 cars).
The awards recognised the top performing automotive retailers in the UK, which partner with Auto Trader, across seven different categories, three of which required self-nomination.
The Customer Experience Award process, based on one of the largest mystery shopping exercises of its type across email (1,000 retailers), telephone (450 retailers) and a personalised video tour of a car (150 retailers), eventually selected Wisely Automotive (under 50 cars); G.C. Motors (50-100 cars); and EMG Motor Group (over 100 cars) as winners
This year retailers were also able to self-nominate for The Rising Star Award, which identifies those burgeoning businesses that are destined to set the industry alight. This year's winner was Uxbridge based Legacy Cars.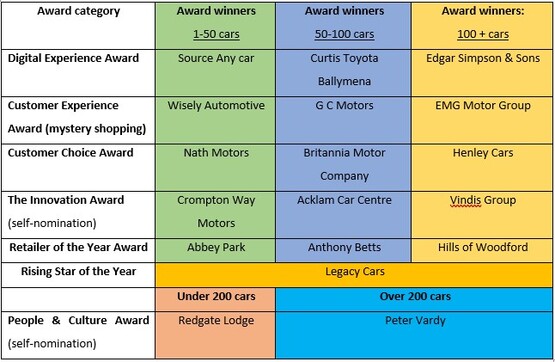 Auto Trader's group sales director, Rebecca Clark, said: "Not only did we use a very prestigious judging panel of experts this year, but also the opinions of thousands of car buyers, an in-depth analysis of millions of data points from across our marketplace, and also one of the largest mystery shopping exercises of its kind.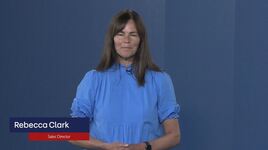 "2021's finalists and overall winners absolutely represent the very best of British automotive retailing and we're thrilled to be able to recognise and celebrate their incredible success, particularly within the current climate.
"The industry response to the pandemic has been hugely impressive – the commitment, the innovation and the dedication to service has been humbling to see. We have never been prouder to be part of this industry or to be a partner for our customers."
The Awards were judged by an independent panel of experts from some of the UK's best-known and respected brands: Google UK (Matthew Legge, automotive lead), Rightmove (Sarah Brown, consumer marketing director), The Specialist Works (Sharon Brown, group marketing director), and Ennis & Co. (Lynda Ennis, founder and CEO).