A car retail group that demonstrates a conscientious approach to employee well-being and expanding its scale in the sector, Marshall Motor Group is the AM Awards 2021's Dealer Group of the Year.
Marshall impressed the awards judges through its communication with staff and its decisive policy choices during the depths of the COVID-19 pandemic while leveraging its PLC status to deliver a positive view of the sector.
After taking the decision to close dealerships ahead of Prime Minister Boris Johnson's 2020 announcement of the UK's first national lockdown, Marshall acted fast to guarantee employees payment of 90% of their normal wage.
Quickly identifying uncertainty among its workforce, chief executive Daksh Gupta wasted no time in beginning a series of video updates – featuring staff shout-outs as well as company news – that would number more than 50 by May 2020 and continue to this day.
Later, the group would repay £4 million in Government support and, as senior management declined their 2020 bonuses, issue a backdated pay review for more than 4,000 staff along with a "loyalty bonus".
It would also maintain staff and customer health and safety as a key priority by vocally maintaining all its COVID-19 mitigation measures as the need for social distancing and masks were removed by the UK Government in July this year.
But, despite these actions, Marshall has remained profitable and continues to grow.
In 2020 a 5.3% revenue decline came alongside pre-tax profits up 3.7% at £20.4 million.
And in June this year Gupta said that the business had benefitted from the positivity of its staff, describing them as "revved-up" by the buoyant market following a trading update which forecasted profits ahead of expectations.
Within a matter of weeks, another upgrade to its forecast would predict a full-year underlying profit before tax not less than £40m.
That news followed the May acquisition of Heritage Automotive's Cheltenham and Gloucester Jaguar Land Rover (JLR) dealership and, in July, of Renault Retail Group's Nissan Leicester dealership.
Award sponsor's comment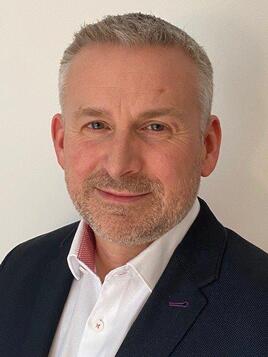 Tim Pearcey, UK & Ireland sales director, Keyloop, writes:
It's always an honour to be part of the AM Awards and to come together to celebrate the very best in automotive retail. Our attendance this year was even more special given the events of the last 18 months, as well as it being our first AM Awards as Keyloop and with MotorDocs, RAPID RTC and enquiryMAX in the Keyloop family.
We thoroughly enjoyed the opportunity to connect with peers and to shine a light on some incredible industry achievements. Despite a difficult year, the automotive industry continues to adapt and advance in new and exciting ways.
We would like to extend our congratulations to everyone shortlisted and to the winners in each category. We must also congratulate Marshall Motor Group, winners of the Dealer Group of the Year (sponsored by Keyloop), and Volvo, which won Manufacturer of the Year (sponsored by RAPID RTC). Both companies beat tough competition and are worthy winners of their respective categories.
Thanks to AM for another fantastic awards ceremony – we're already excited to see what amazing achievements we'll be celebrating in 2022!