Peter Vardy Group delivered a 47.8% increase in profit before tax in a COVID-19 impacted 2020, despite a group-wide focus on "giving back" during the financial period.
The Scottish AM100 car retail group reported PBT of £9.27m (2019: £6.27m) from a turnover down 6.94% to £471.15 million in the period to December 31, 2020.
It also reported a 26.53% increase in EBITDA to £14.26m, representing a 3.2% return on sales (2019: 2.4%).
But the premium brand franchisee – the AM Awards 2021's Community Hero Award winner – said the results had been delivered while maintaining a focus on "colleague welfare, COVID safety, expansion of digital sales and giving back" during a period rife with challenges.
Group founder and chief executive, Peter Vardy, said: "2020 will be remembered as a terribly difficult period for society which profoundly influenced our colleagues, guests and communities in which we serve.
"During this challenging period, we focused on:
The physical, mental, and financial well-being of our colleagues and their families
Protecting employment – implementing a Covid related 'zero' redundancy policy
Ensuring we were always open for key workers and investing in industry leading guest safety
Giving back to the communities we serve."
Vardy said that an integral element of the Group's strategy is its 'Just Cause' of 'Every Life is Worthy'.
"'Our Purpose' is 'We Sell to Give' and we are proud not only to continue our charity giving during 2020 but to be able to support many of the organisations on the front line of the pandemic with our Covid support fund", he said.
Peter Vardy Group donates 10% of its profits annually to The Peter Vardy Foundation to support children and young people across the UK and internationally without courting constant publicity.
Amid the worst of the pandemic, the group's COVID community response project donated £500,000 to support communities in Scotland and charity partners in Uganda.
Colleagues also volunteered to support charities on the frontline, delivering food parcels and providing cars to key workers.
In a results statement, Peter Vardy highlighted its early utilisation of "leading-edge measures including thermal scanners" and safety representatives in all dealerships and its head office in a bid to reassure staff and customers about its COVID-19 safety.
It also delivered hardship loans for staff and accelerated development of a pre-existing 'Wellness Hub' in addition to online community support.
Vardy said: "As we now emerge from the restrictions imposed by the pandemic, we are prioritising growing the business, creating new employment opportunities and continue to develop our Net Better Off Programme for our colleagues."
The Group, which was also winner of the Best Online Customer Experience Award at the AM Awards 2021, also continued to drive its digital sales focus in 2020 with the roll out of a new sales structure across the group.
Supported by its SilverBullet online sales software, the business was able to facilitate omnichannel motor retailing, while the introduction of an in-house Transport Division facilitated home deliveries.
Set up as a single dealership in Perth in 2006, Peter Vardy Group has grown to 14 dealerships across Scotland employing more than 1,100 people.
In its 2020 reported period, it operated six volume and six prestige dealerships, two used car supermarket operations and a heritage cars dealership, with franchised businesses representing BMW, MINI, Jaguar Land Rover, Porsche, and Vauxhall.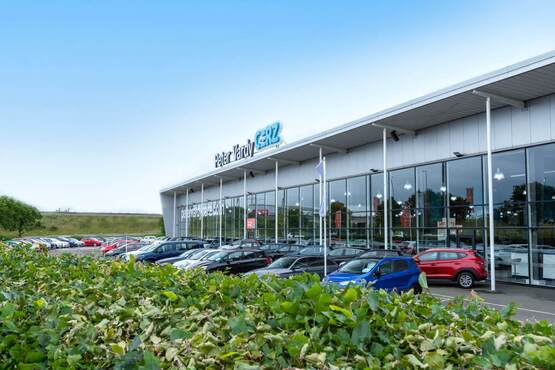 In August Peter Vardy officially left the Vauxhall franchise network and launched its Carz Supermarkets brand at six former franchised sites across Scotland.
The group operates eight Carz supermarkets in Aberdeen, Dalgety Bay, Dundee, Edinburgh, Glasgow, Kirkcaldy, Motherwell and Perth, and has plans to invest in future sites nationally, it said.
The move is part of a previously-announced growth plan will see the group double its annual used car volumes and will allow the AM100 car retail group to offer a selection of over 3,000 used cars through three channels; online via the group's Silverbullet digital car retail platform and in-store or by home delivery with delivery Hubs across the UK.
Speaking at the time of the Carz network's official launch, Vardy said: "I can only say good things about the Vauxhall brand: we have had a great partnership and its teams have been a pleasure to work with over the last 15 years.
"I am looking forward to continuing to sell the Vauxhall brand and many other brands at our Carz supermarkets, from delivery mileage cars to carefully looked after used cars to the high standards at the best price. We are super excited."