Peter Vardy Group has officially left the Vauxhall franchise network and launched its Carz Supermarkets brands at six former franchised sites across Scotland.
The group operates eight Carz supermarkets in Aberdeen, Dalgety Bay, Dundee, Edinburgh, Glasgow, Kirkcaldy, Motherwell and Perth, and has plans to invest in future sites nationally, it said.
The move is part of a previously-announced growth plan will see the group double its annual used car volumes and will allow the AM100 car retail group to offer a selection of over 3,000 used cars through three channels; oline via the group's Silverbullet digital car retail platform and in-store or by home delivery with delivery Hubs across the UK.
Chief executive officer Peter Vardy, said: "I can only say good things about the Vauxhall brand: we have had a great partnership and its teams have been a pleasure to work with over the last 15 years.
"I am looking forward to continuing to sell the Vauxhall brand and many other brands at our Carz supermarkets, from delivery mileage cars to carefully looked after used cars to the high standards at the best price. We are super excited."
Peter Vardy Group recently launched a new car buying service called GoodByeCar in a bid to boost its used car stocking channels.
The group said it finished as the number one retailer by market share in the Vauxhall network.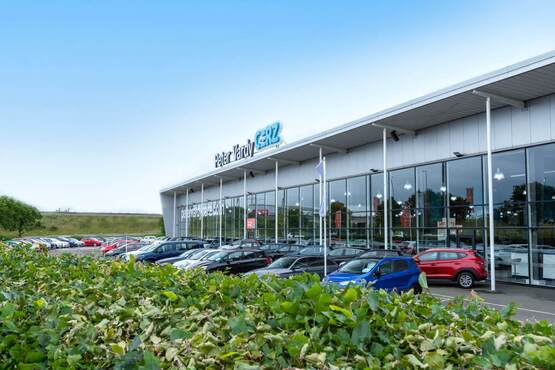 Peter Vardy group previously revealed it expects to complete 50% of its car sales online by 2023.
Michael Breen, managing director at Carz, said: "With Carz we offer a truly unique buying experience for our customers by offering them multiple ways to purchase their new car whether it is online, in store or to your door, all with the full support of our knowledgeable and helpful teams."
The group said all eight new Carz supermarkets will be providing 'opening weekend' offers from July 3, with incentives to save up to 40% on the 'UK's top 10 bestselling cars', a £750 additional part exchange voucher, and three years' free servicing.
Gift giveaways will include free Carz Club membership (new service product) or £100 Amazon vouchers.
There will be also a free prize draw where every guest who receives an offer on Saturday will be entered into a free draw for a 65" TV.
Peter Vardy described the dealerships as 'welcoming' and 'family friendly', with children's play areas and cafés.