Harwoods Group has reported a £2.57m pre-tax profit for 2020 despite suffering a 41% decline due to the impact of the COVID-19 pandemic on the car retail sector.
The Worthing-based AM100 car retail group's annual financial results for the period to December 31, 2020, show a turnover of £494.4m (2019: £541.2m) and PBT of £2.57m (2019: £3.64m).
Its results revealed that its operations were boosted by £3.7m in Government furlough support during the period, which included a series of COVID-19 lockdowns and trading restrictions.
Guy Rowson, Harwoods' secretary, said in the group's results statement that the group's performance in 2020 demonstrated that its management had been able to keep abreast of market conditions.
He added: "The directors have implemented actions to take account of this risk, to ensure the group can remain profitable.
"The directors are working with all staff to ensure their continuing welfare and with customers to ensure their requirements can be met."
Harwoods' results revealed that its employee wages fell slightly throughout the year as headcount reduced from 1,012 to 983.
The group revealed that it had also divested of two development sites elsewhere during its 2020 financial year, however.
Harwoods' results statement revealed that it had recruited an occupational health manager during 2020 to help guide its workforce through the COVID-19 pandemic.
It also recruited a new HR manager after separating out its payroll and HR functions.
Payments to directors rose from £961,321 in 2019 to £1.04m in the period, however.
During the reported period, Harwoods opened the doors to a new glass-sided Audi aftersales facility in Portsmouth in an effort to bring customers a "future now" car servicing experience.
Since the reporting period, Harwoods has opened a new Volvo dealership in Crawley, in February, and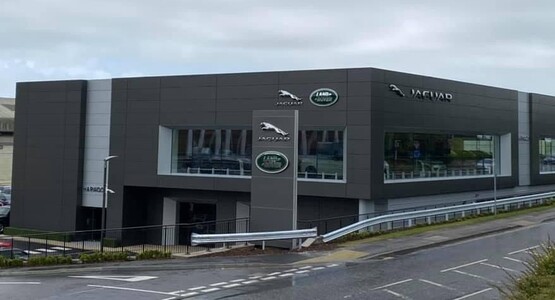 its new, 18-car Jaguar Land Rover (JLR) premium car dealership in Brighton, in May.
It said in its statement that the main objective of its strategy remained one of "securing and developing first class sites from which to operate our businesses for the foreseeable future".
Harwoods has also Business Improvement Group has also been established to scrutinise customer satisfaction KPIs in a bid to improve its services.