Bowker Motor Group has struck-up a new automotive technical skills partnership with Preston College with the aim of boosting the confidence of apprentices.
Preston College is currently the largest apprenticeship provider the vicinity of AM100 car retail group Bowker, which has a franchise portfolio including BMW, Mini, BMW Motorrad and Porsche.
The retail group said its partnership with Preston College will aim to make the next generation of automotive talent confident in carrying out maintenance and everyday repairs on vehicles, cars and motorcycles, along with more complex diagnostics and servicing.
Jonathan Rogan, the recently-appointed head of business at Bowker BMW Preston, said: "As a Lancashire-based family business we are always looking for meaningful ways to invest in the county's future.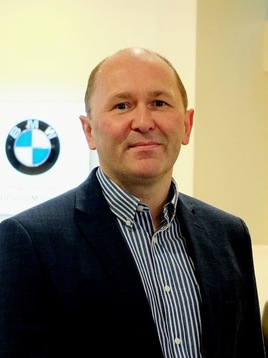 "Our new strategic relationship with Preston College is the perfect collaboration between two organisations who share the same values and vision for local learners.
"We're especially excited to bring the unique strengths of both organisations together. Bowker Motor Group has a rich tradition for investing in local apprentices.
"We have several managers who started with us as apprentices. With Preston College's help we can continue to create exciting careers and provide an even better learning environment for our apprentices."
The automotive retail sector has launched various initiatives in recent years – including the National Franchised Dealers Association's (NFDA) Drive My Career – to boost the number of young people entering the sector amid what many have described as a "staffing crisis".
In November the Institute of the Motor Industry (IMI) warned that there will be a shortfall of almost 36,000 EV-trained technicians by 2030 if retraining isn't addressed urgently.
AM100 retail groups including AM Awards 2021 Apprenticeship Programme of the Year winner Arnold Clark and Stoneacre Motor Group – which was recently praised by the Government's Minister for Skills, Alex Burghart MP for an outstanding Ofsted rating at its Academy – have invested heavily in their provision of training.
Describing what Bowker's involvement means for Preston College, Mark Taylor, its head of engineering and automotive technologies, said: "With the relentless pace of change and the increasing number of electric cars, the automotive retail sector has witnessed considerable innovation over recent years.
"Our partnership with Bowker Motor Group will help us to keep ahead of the game by offering real life learning experiences with the latest automotive technologies in a commercial environment.
"There's no doubt that partnering with one of Lancashire's most-famous family businesses will offer our apprentices the chance to deliver first class outcomes whilst developing their skills in high quality, technology-rich learning spaces."
One man who has thrived in a vehicle technician role with Bowker Motor Group is BMW Preston service engineer Harold Bowden.
Bowden, who has passed the BMW master technician exam seven times and is still eager to learn after a career spanning 45 years, spoke to AM for the latest instalment of the '8 Questions to…' feature series.