Independent used car dealers and repairers have just two weeks left to have a chance to win a prestigious AM Award in 2022.
New award categories introduced this year are open to independent (non-franchised) motor retailers, ranging from single forecourt dealers to used car supermarkets and pure online operators, which want to show how well they operate their business and serve their customers.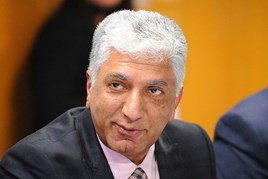 Umesh Samani, owner of Specialist Cars in Stoke-On-Trent and co-founder of the Independent Motor Dealers Association, has fond memories of "smiling like a Cheshire cat" when his business first appeared on the big screen at the AM Awards ceremony when it was shortlisted as a finalist in 2016.
"Blown away was an understatement at the time," Samani wrote in a LinkedIn post. "Just being on the list amoungst the BIG players was humbling.
"So proud to be recognised amongst the big players out there."
The 2022 AM Awards categories open to independents exclusively are:
Plus there are some existing categories where independents and franchised dealers can do battle:
Entries must be submitted through the AM Awards online entry system by the February 25 deadline.
The shortlist of finalists will then be announced soon after the judging panel meets to debate and vote on April 6.
The 2022 AM Awards gala dinner and ceremony will be held on May 12 at the Park Plaza Westminster Hotel in London.