JCT600 has submitted a planning application for a luxury car and electric vehicle (EV) aftersales centre near to its Porsche and newly-developed Ferrari dealerships in Leeds.
Documents handed to Leeds City Council show that the Bradford-based AM100 car retail group is seeking planning permission to develop two parcels of land at One City West Business Park, off the city's Beeston Ring Road.
A planning statement said that 27 new "highly skilled and well paid" full-time jobs would be initially created by the development, with scope for the addition of a further 10 posts in future.
It added: "The scheme will expand the existing car sale operation here, creating a focal point for the repair and preparation of specialist vehicles.
"The facilities will serve a range of high-end marques, with a quality of development intended to reflect their brand positioning.
"The scheme forms a key element of JCT600's commitment to the transition towards EVs."
JCT600 group property director Mark Taylor gave an insight into the tough decisions needed to help "future-proof" car retail when he took part in AM's 'Eight Questions to…' series of industry profiles.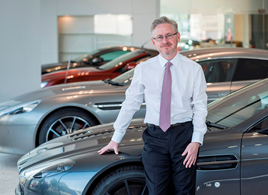 More recently, JCT600 chief executive John Tordoff told AM that the family-run car retail group had mapped out a future strategy for the first time in its history after a series of life-changing events.
Speaking exclusively to AM, Tordoff revealed how the chance discovery of a heart condition that prompted a quadruple bypass in 2020 and the loss of his father Jack in 2021 were among factors that resulted in the drawing of a new script which included the group's exit from Stellantis franchises Citroen, Peugeot and Vauxhall.