The Finance and Leasing Association (FLA) has revealed that new business in the point of sale (POS) consumer new car finance market fell 2% by value and 7% by volume in April.
The year-on-year decline came as new car registrations in the UK fell by 4.6%, as reported by the Society of Motor Manufacturers (SMMT) earlier this week.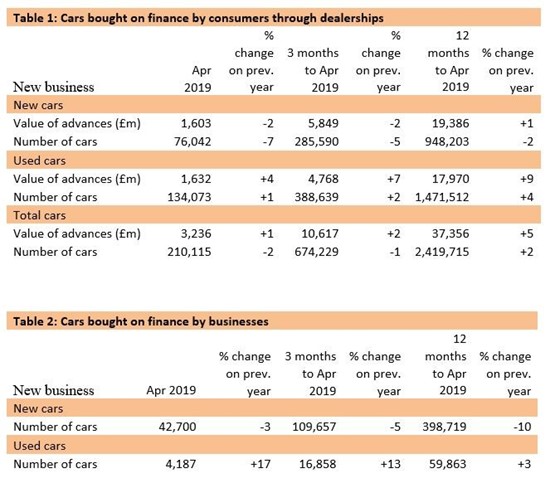 New car sales generated £1.6m in advances as 76,042 vehicles were financed by FLA members during the month.
In the used car sector, however, the value of advances generated by POS finance rose by 4% to £1.63m as a total of 388,639 vehicles were funded – a rise of 4% on the same period in 2018.
Geraldine Kilkelly, head of research and chief economist at the FLA, said: "Trends in the POS consumer new car finance market continued to reflect private new car sales.
"Subdued consumer confidence has also contributed to a slowdown in the POS consumer used car finance market in recent months.
"However, new business volumes overall in the first four months of 2019 held steady compared with the same period in 2018."
The percentage of private new car sales financed by FLA members through the POS was 91% in the twelve months to April 2019, according to the FLA.