A large proportion of consumers still rely on dealers to help them get finance to purchase their car, and research from Startline Motor Finance suggests they want to continue doing so.
Despite the growing variety of sources available to consumers for their car funding, including personal contract hire (PCH) from leasing companies and bank loans, most buyers are confident that they are getting the right finance product for their needs at the dealership.
Only one in 10 lacks confidence that the dealer they are buying from will recommend the ideal finance product for their personal needs, contradicting many of the negative press headlines of the past 24 months relating to dealers' sales of motor finance.
"The industry beats itself up a bit about its perceived reputation, particularly around used car sales," said Paul Burgess, the chief executive of Startline Motor Finance.
"We think the industry has seen a lot of change over the last few years and I believe regulation has brought a greater degree of scrutiny of what businesses are doing. Technology has helped, and some of the old practices have been driven out.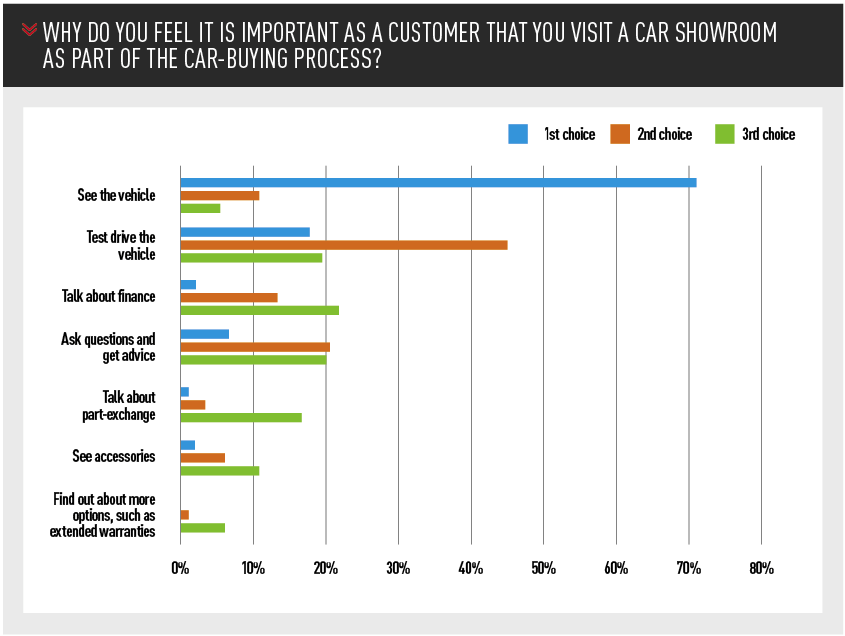 "There appears to be a disparity between how the industry sometimes feels it is perceived and the degree of trust that the consumer shows in the real world. They clearly have a high level of confidence in the advice that they will be offered."
Startline Motor Finance has commissioned APD Research to conduct a three-phase study into UK attitudes to vehicle funding. AM has been granted exclusive access to the findings of the first two phases – in-depth qualitative interviews with motor retail senior executives, and a survey of 300 car buyers – and the final phase, the findings of a quantitative survey of dealers, will be revealed by Startline at Automotive Management Live on November 7 at Birmingham NEC (Register here for free).
The consumer study found that 72.3% of potential buyers still look to dealers for information when they're in the market for a used car, with the carmaker the second choice at 55.7%.
Burgess said there is a perception among many consumers that it is easier to arrange finance while they are buying the car, and they are willing to pay a little bit more to get the transaction done conveniently.
"PCP and the monthly payment mentality or behavioural shift just makes the process much more streamlined in the customer's mind," he said.
Asked whether the FCA may require dealers to encourage consumers to shop around from the point of sale, Burgess said this would be a step too far, and many dealers tend to trade with a panel of lenders with fixed APRs to ensure they are giving customers fair outcomes.
But he does believe that dealers have some way to go to streamline their own online customer journey. Startline's research showed more than two thirds of consumers would be confident in arranging their motor finance online, and 88% still want dealer involvement in doing so.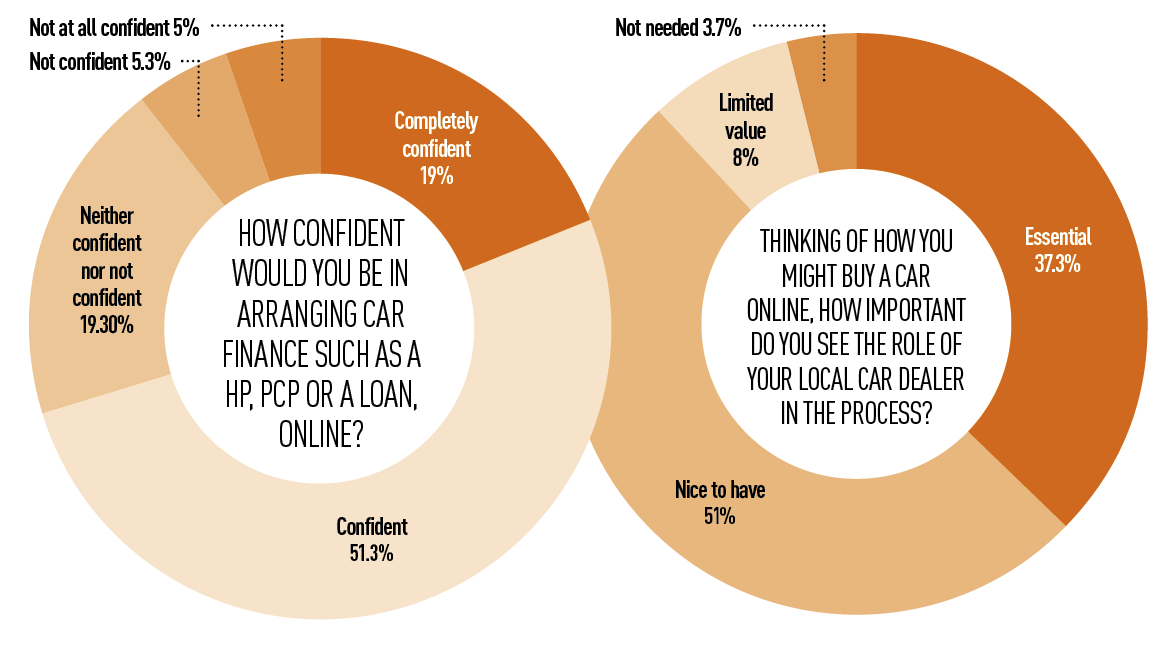 The qualitative findings
Franchised and independent dealers believe the motor industry has had a poor reputation, the study found, but this is improving, partly due to FCA regulation. Dealers suggested that large, regulated industries such as retail banking and pension provision were seen to be more professional in their approach to customer service than motor retailers.
"Many motor dealers don't make sure finance packages are correct for the customer, but I would say that's improving," said a senior manager at one franchised dealership. Interviewees said too many dealers do the bare minimum for compliance and consider regulation an imposition.
Regarding compliance from their current lenders, franchised dealers believe these are now better organised and have committed resources to meeting compliance requirements, but there is concern that customers can be put off by the detail and formality of the process. Independents felt there was too much focus on compliance, and resented those rivals that were "cutting corners".
The online brokers interviewed believe they service their customers better than other areas of the motor finance sector because they have designed customer relationship management and compliance into their processes without the hindrance of legacy systems and outdated practices.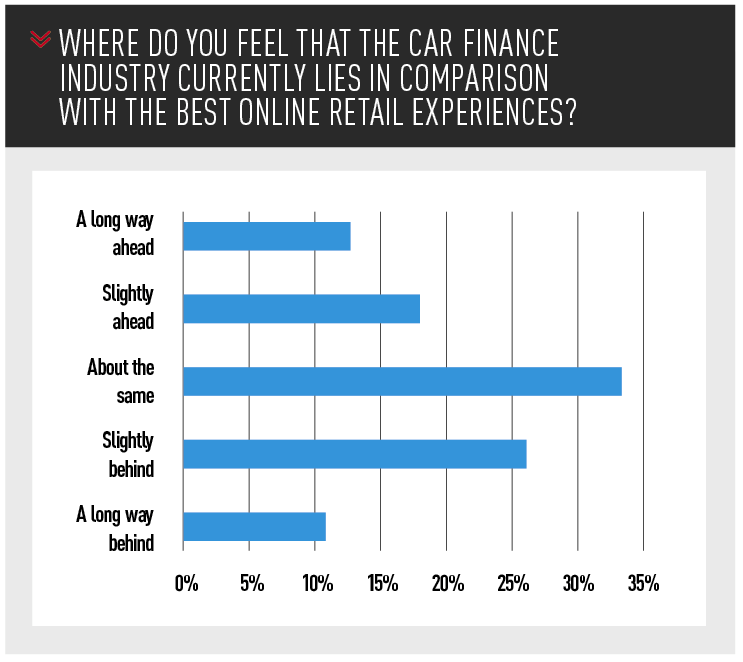 The study confirmed that a typical finance panel for franchised and independent dealers consists of a handful of prime lenders plus one or two near-prime lenders to respond quickly should a customer be rejected by a prime lender.
Independents also worked with sub-prime lenders.
Being customer-focused and prepared to meet individual needs was regarded as important by most of the franchised dealers. Some suggested that visible consumer credit scores, akin to the motor finance model in the USA, would benefit the dealer in proposing finance most appropriately.
Other tools seen as critical were products with flexible payment periods and consistent rates, and near-prime lenders with PCP products and good acceptance rates.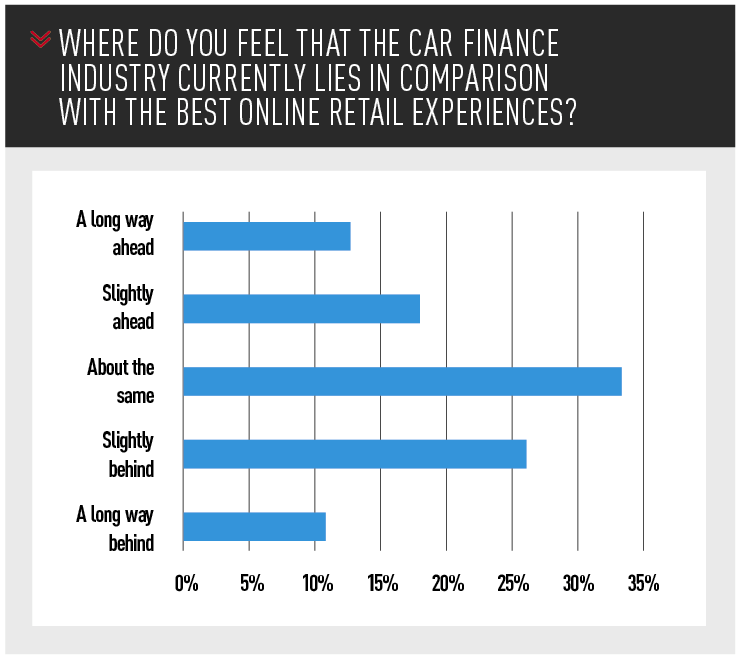 The influence of technology on consumers' decisions was viewed negatively by many dealers. In allowing consumers to shop around and begin their purchase online, franchised dealers felt it negated the showroom visit, and they expect more future online developments that may increase cost or affect profits. "It costs us a fortune – we need to have a presence on various platforms as well as the internet, and we invest in pay-per-click and social media and clever digital marketing," said one dealer.
Another said: "Finance rates have suffered because of competition from online, direct lenders including banks." Independent dealers were nostalgic for the days of walk-in customers, and felt email enquiries could often be time-wasters.
Most dealers said they believed only a very small proportion of current customers would be willing to click and buy online, unless online offers become stronger. Few retailers enable it at present, instead providing online finance offers that replicate their physical sites. Yet most plan to develop the facility over the coming years, and all believe full online order purchase and delivery is coming.
Online brokers were keen to move to fully digital processes, in contrast. But they complained they were forced to move at a pace dictated by the regulator.
>> Full findings of the research will be available from Startline Motor Finance at Automotive Management Live on November 7. Register now for free and come visit them on stand B6.