The Financial Conduct Authority is set to demand motor finance firms extend the support available to customers left short of cash due to COVID-19.
It will extend the period for consumers to request a three-month payment freeze on their motor finance agreements until October 31, 2020, and it wants firms to contact customers who are already using the payment freeze facility to see if they'll need an extra three months' freeze or can agree a plan to return to making regular payments.
"If customers can afford to return to making regular payments it is in their best interest to do so," said an FCA spokesman.
Anyone who continues to need help should still be supported by the motor finance firm, it added.
Such support would include freezing or reducing motor finance payments to a level they can afford, and customers on 'buy now pay later' finance, where they're in the promotional period, should be offered an additional extension to that period.
The FCA wants the current ban on vehicle repossessions to continue to October 31 also.
Christopher Woolard, interim chief executive at the FCA, said: "It is vital that people facing temporary payment difficulties because of the impact of coronavirus get the assistance they need.
"For those who have already taken a payment freeze and can afford to start making payments, even partially, it is in their best interest to do so, but for those that need help it will be there."
Extending the time the scheme is available will support people who may be impacted at a later date – customers that have not yet had a payment freeze would be able to request one up until October 31, potentially supporting them to the start of 2021.
However the Finance and Leasing Association has urged the FCA to consider the fortunes of non-bank lenders, who've also been hit hard by the pandemic's impact.
The FCA reminded all regulated firms of their need to maintain positive outcomes.
"When implementing this guidance, firms should be particularly aware of the needs of their vulnerable customers and should consider how they engage with them.
"Firms should also help customers understand the types of debt help and money guidance that are available and assist them to access the resources that can help them," said a spokesman.
It has opened a consultation which will end at 5pm on July 6, with an aim to implement the proposals rapidly.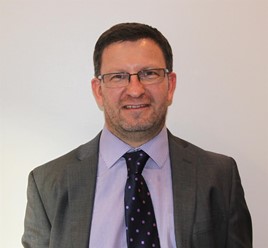 Adrian Dally, head of motor finance at the FLA (pictured), said: "The breadth of today's guidance from the FCA recognises the variety of different situations that customers will be in at this point. With more parts of the economy reopening, many customers will be returning to work and will be able to resume full payments. For those returning to part time work, partial payments are an option.
"Customers who still need ongoing help will of course be supported. Motor finance lenders have been providing unprecedented levels of forbearance to customers since the start of the crisis, but it is now time for the Government to support the industry so that it is able to continue to offer finance to consumers and businesses at affordable rates during the recovery."
The FCA pointed out that this guidance applies in the exceptional circumstances arising out of the coronavirus pandemic and its impact on the financial situation of motor finance customers, and it is not intended to have any relevance in circumstances other than those related to coronavirus.
Where a customer is in longer-term payment difficulties, the firm should act in accordance with CONC 7 where it applies, it said.
This is the latest step in the FCA's support for consumer credit customers impacted by the COVID-19 pandemic, after it produced draft guidance for motor finance in April.
New rules specific to motor finance, demanding explicit commission disclosure and banning 'difference-in-charges' reward models for brokers, had been due to come into play this month however the FCA has delayed the implementation.