Finance and Leasing Association (FLA) members feel there are 'opportunities for growth' this year – if the COVID-19 vaccination programme proves successful.
Respondents to the FLA's Q1 2021 Industry Outlook Survey were divided on the outlook for economic conditions, with 52% expecting some improvement over the next twelve months, while 44% expected conditions to worsen.
But growth over the next twelve months could be achieved if the COVID-19 vaccine proves effective in tackling the current pandemic.
The FLA said, if the virus is brought under control, almost 70% of respondents expected some increase in new business, with 37% expecting new business to increase by 10% or more.
Geraldine Kilkelly, head of research and chief economist at the FLA, said: "The results of the Q1 2021 survey reflect the industry's concerns about the adverse impact of prolonged uncertainty on businesses and households.
"But the results also point to the underlying pre-crisis strength of FLA members which has helped them weather the pandemic so far.
"The specialist knowledge of finance providers means the industry is in an ideal position to help drive forward Government initiatives such as levelling-up and net-zero."
The Society of Motor Manufacturers and Traders (SMMT) revealed registrations data which showed new car registrations had declined by 39.5% last month, recording the smallest January market since 1970.
Motor finance growth
Peter Vardy's CarMoney subsidiary was among finance providers who experienced growth during a challenging 2020, however – reporting its improved performance this week.
Secure Trust Bank and its subsidiaries, which includes the V12 Vehicle Finance and Moneyway brands, also said that it expects that its full financial year 2020 results will be "materially ahead of the upper end of consensus profit before tax".
Rapidly expanding Motherwell-based motor finance business, CarMoney, reported a 861% increase in profit before taxation to £305,318 in the year to December 31, 2019, which was driven by a 21 per cent uplift in turnover to £4.1m (2018: £3.4m).
In 2020 CarMoney said that it had secured £879m of approved car finance for 6,805 vehicles, up from 5,736 in 2018, meanwhile.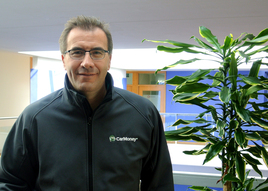 CarMoney's managing director, Alastair Grier, said: "We have sustained our growth throughout 2020 despite the COVID-19 epidemic, and continue to win new contracts by maintaining very high customer satisfaction levels and hiring motivated team members."
V12 Vehicle Finance said that its recent success was largely due to its new corporate partnerships with five auction houses, City Auction Group, Central Car Auctions, Wilsons Auctions, Shoreham and Fleet Auction Group.
But the business highlighted the role of an easing of COVID-19 trading restrictions in its continued growth, stating that it was most recent financial report had reflected a rebound in demand for the Group's financial lending products since the easing of the initial lockdown restrictions.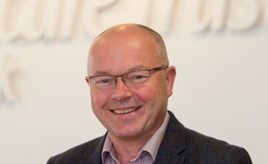 David Mercer, managing director of V12 Vehicle Finance, said: "Our approach has always been that we're very much here to help and still open for business, with our account managers working hard to identify where any of our dealers might need further support. This remains a core priority for us as we move into 2021.
"While the current environment still remains uncertain for a lot of businesses, we believe that there will be plenty of opportunities ahead for our team and our clients to flourish.
"We have big plans for the future including a new product launch early this year which will expand our offering even further, as well as partnering with more auction houses. We're looking forward to seeing where the next 12 months take us."