Advertisement feature from Wheels4Sure
Fed up with 'computer says no' decisions in your showroom? What happens when your client fails their credit assessment for a new car? Wouldn't it be nice to earn £300 for every client declined for finance? It's easy to refer your declines to us; customer gets a new car supplied by us, and you earn £300 instead of £0.
Everybody WINS!
Wheels4Sure are a leading car leasing company specialising in approving clients with less than perfect credit ratings – we assess each application on an individual basis and make our decision based on affordability, not credit score. All we require is they provide evidence that they can afford the monthly payments, proof of ID, income and address. Our solution appeals to the many people in the England and Wales who have experienced past problems with credit, particularly those people who need a vehicle to be able to get on with their work and life. It even allows our customers to improve their credit by maintaining regular payments.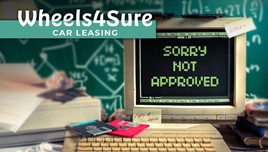 Wheels4Sure partners with 15 car manufacturers and employs specialist GPS enabled telematics on every vehicle to protect its assets. The company employs a responsible lending approach, so should the customer get into financial difficulty and is unable to pay the monthly amount, the starter interrupt device can disable the vehicle, which is then reclaimed from the customer. This avoids further financial debt problems.
Trading since 2012, Wheels4Sure is 5-star rated on Trustpilot, and have 96% customer recommendation AND no.4 organic listing in the top 5 car loan companies on Review Centre. Please click here to read our customers' reviews. The service is not available to people living in Scotland or Northern Ireland.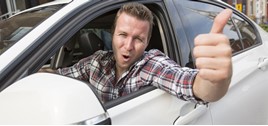 Your business earns a referral fee of £300 per successful application*.
To register, please click here.
* Referral fee payable on receipt of initial payment from customer
---