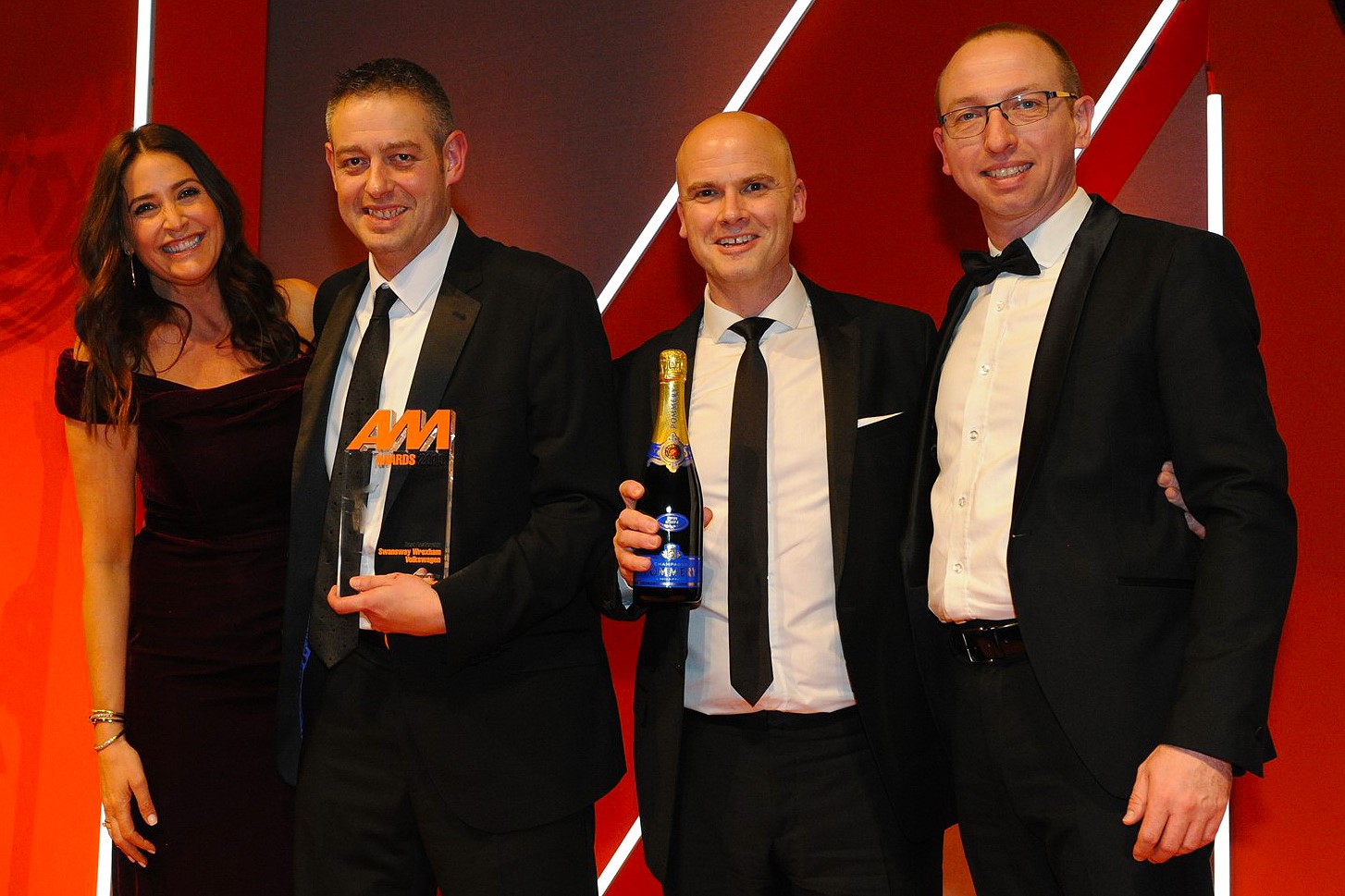 Number one for CSI scores in the Volkswagen UK network, a trebling of profits in the past three years and staff conscientious enough to tell customers they would be better off to stick with their current car, led the judges to a unanimous decision for 2019's Best Dealership.
Swansway Wrexham Volkswagen was judged as "clearly living the Swansway values of caring, honest and proud". "The staff have a real ambition to succeed," said awards auditors BDO.
Wrexham is not an affluent area, the business acknowledged. It's easier to sell a used car than new. But there were numerous areas the business knew it needed to – and could – improve upon.
New car volumes were below VW and Swansway targets, there was not enough focus on renewing finance customers, and aftersales was underperforming. While used car volumes were on target, opportunities were not being fully exploited. Staff retention was also poor, leading to customer satisfaction levels below aspirations.
Now, the site has 30-40 new cars in stock on Auto Trader at all times, with the maximum number of pictures and videos. Sales staff focus on renewals, and while a new pay plan incorporates a monthly, incentivised new car sales target, staff are told to advise customers not to change their car where appropriate ("We would rather make £100 profit five times than £2,000 once while upsetting a customer.").
Swansway Wrexham Volkswagen retails used cars that are 'too good to auction' and the business introduced a more experienced service adviser team that increased red and amber work. An electronic health check is required for every car alongside a customer video of each car inspected.
The dealership analyses customer satisfaction by individual adviser, upsell by each adviser and retail hours sold.
"Focusing everyone's minds, every day, means things become second nature," said the business.
Highly commended: Milcars Mazda
Finalists: Newmans Suzuki; Perrys Ford Chesterfield
Award sponsored by Rhino Events