The 2019 new car market reached a seven-year low after the third consecutive year of decline.
Private sales declined 3.2% and fleet volumes grew by 0.8% as a total of 2,311,140 vehicles entered UK roads.
Alternative fuel vehicles (AFVs) registered 20.6% growth, to reach a market share of 7.4%, with hybrids accounting for 4.2% of the market after volumes rose by 17.1%.
Electric vehicle (EV) sales rose 144% to 38,000 units but still account for just 1.6% of the market.
According to the SMMT, the UK's new car fleet average CO2 rose for a third successive year in 2019, by 2.7% to 127.9g/km, amid rising concern among manufacturers about fines for breaching the EU's 2020/21 95g/km CO2 emissions target.
Internal combustion engine (ICE) sales fell. Diesels dropped 19% in volumes in 2019, ending the year with a 22.7% market share, while petrol sales declined 2.6% to finish the year with a 63.3% market share.
1. MG
The brand grew its volumes by 44.5% having surpassed its 2018 sales total by the end of September. It was the fastest growing brand of 2019.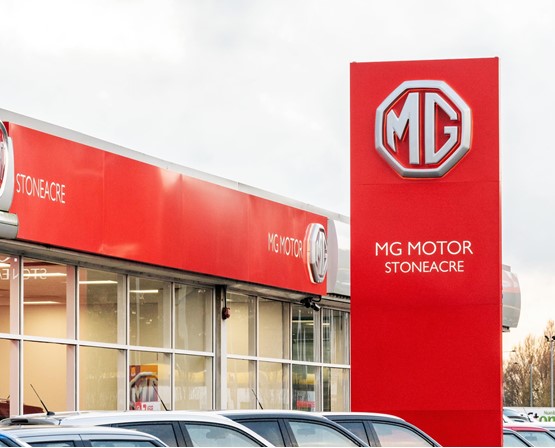 2. TOYOTA
Grew its volumes by 61% year-on-year in December, selling 4,726 vehicles (2018: 2,936) to finish the year 3.2% up overall with 105,192 sales (2018: 101,922). Sister brand Lexus delivered a 77.4% year-on-year December increase to finish the year up 26.7% with 15,713 sales (2018: 12,405).
3. VAUXHALL
A focus on profitable business continues to take its toll on the sales made by the PSA Groupe-owned brand. Volumes declined by 9.9% to 159,830 (2018: 177,298), with market share down from more than 10% to 6.9% in just four years.