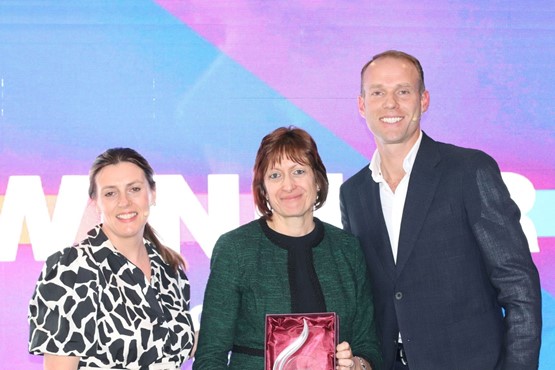 Groupe PSA's Group Managing Director UK and Senior Vice President Groupe PSA was presented with the Barbara Cox Woman of the Year Award on Friday 6 March.
Now in its second year, the Barbara Cox Award recognises a woman that demonstrates a commitment to innovation, leadership or their community, and someone that is an inspiration or role model for women pursuing a career in automotive.
Martin Forbes, CEO of Cox Automotive UK, presented the award to Alison Jones in recognition of her exceptional leadership skills, strong customer and team ethos and the impressive results she has achieved, often during uncertain times, in a career spanning more than 20-years in the industry.
Forbes said: "Our Women With Drive programme exists to celebrate the work of women in the automotive industry. And we certainly did that by showcasing Alison and her inspirational leadership.
"It was clear from Alison's nomination that she lives by the traits of this award – embracing innovation and advancing the industry, inspiring others through a commitment to great leadership, and giving back to the community. Alison's customer centred approach and her determination to bring this customer focus into the Board room was clear. In fact, she is also a Vice President for the Institute of Customer Service, a role she has held for over 7 years representing the automotive sector.
"It was an honour to be part of the judging panel – and I'd like to congratulate everyone on the shortlist."
On her win, Jones said: "I feel very privileged to be recognised by the judges for my contribution to our industry, customers, my teams and the wider community. To be recognised for this by others is a real honour, and it means so much after many years of service to our industry."
Leanne Christmas, from BMW Financial Services, and Sue Sansome, from the Sytner Group, were also recognised at the event – with both receiving highly commended awards.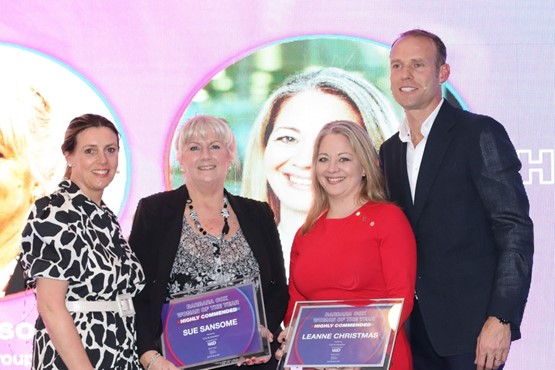 The awards were presented at Cox Automotive UK's Women With Drive event, where nearly 150 people from across the automotive industry came together to celebrate and promote diversity in the industry and International Women's Day.
Since its launch by Cox Automotive UK in 2016, Women With Drive celebrates the work of women in the automotive industry. It is an inclusive movement built to support female achievements, aspirations and successes, with a 'think big' attitude and a space for every voice. Women With Drive's ambition is to inspire women to connect and succeed in the automotive industry, by celebrating achievements and championing gender equality.
Alison Fisher, Chief People Officer at Cox Automotive, said: "Promoting diversity in our industry is a key part of our commitment to building high performing teams at Cox Automotive. The Barbara Cox Woman of the Year Award shines a light on successful women that have made a significant impact on the industry, and hopefully inspire others to do the same."
"The award is part of our fantastic Women With Drive programme, which offers professional and personal development, peer-to-peer mentoring and networking opportunities for people across the automotive sector."
For more information on Cox Automotive contact:
Tim Gearey
Director of Communications and Creative Services
tim.gearey@coxauto.co.uk
---