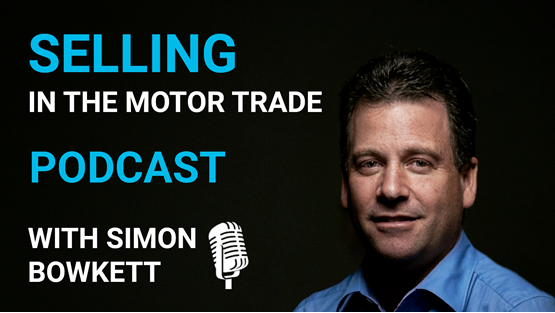 In association with Automotive Management, Symco Training's podcast is going from strength to strength and there are lots more top tips and ideas to come.
What's Planned for This Month
We have inspirational interviews with Paul Brayley from Brayleys Cars Limited and Colin McAllister of John Clark Motor Group. There are also some serious top tips for sales managers and the last session on the four fundamentals of why people buy anything.
What we've learned already!
Sticking to our ethos of providing everyday practical advice to help you sell more, we covered the reasons people buy, what fundamentals have to be satisfied in order for them to buy and some objection handling techniques.
We have been completely in awe of our interviews with Gavin Hydes of Joe Duffy Group, Chris Wiseman of Wessex Garages, and David Peel of Peugeot Motor Company. Their stories detailing where they started in the trade, who inspired them, what drives them today and their top tips, really are a must for anyone in the motor trade.
We're Still Asking You to Get Involved!
You might have questions on how to deal with things, and we're going to put it out to our members and find out how they do it. So not only you can benefit, but all of us can too.
So if you're a salesperson and get frustrated by the customer that says "I want to think about it!"
This podcast is for you!
Or if you're a sales manager and you can't get your team to do what your need them to do…
This podcast is for you!
Every week we're going to kick around ideas and help you develop strategies to overcome objections and from customers and staff.
And that's just scratching the surface!
That's Where You Come Into It
If you've got something that you want answered about making more sales by an expert in the business, send your questions through to us at office@symcotraining.co.uk or alternatively, find me on LinkedIn.
WATCH THE SELLING IN THE MOTOR TRADE PODCAST www.symcotraining.co.uk OR LISTEN AT www.symcotraining.co.uk/podcast .