The Institute of the Motor Industry (IMI) has partnered with the industry charity Ben to create the IMI 100 challenge to help support mental health and well-being within the sector.
The IMI 100 challenge asks participants to complete a virtual route of 100 miles from IMI head offices in Brickendon to the British Motor Museum Gaydon, using the exercise of their choice.
Starting on September 28, participants will have three weeks to complete the route's distance.
The three-week long virtual event is part of the IMI's efforts towards fulfilling its £100,000 Centenary target for the charity.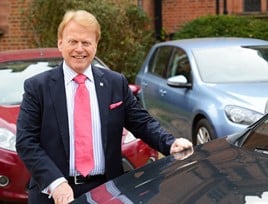 Steve Nash, CEO of the Institute of the Motor Industry (IMI) and the chairman of Ben, said: "Ben does some incredible work supporting people across the motor industry no matter what challenge they're facing.
"We were fortunate we could start working on this promise at our Centenary Dinner, but shortly after that event, the country went into lockdown. With social distancing restrictions, we've had to rethink our fundraising efforts.
"As drivers of innovation within the industry, and through our partnership with Ben and the virtual events company 'My Virtual Mission', we have come up with a solution."
"Everyone has different challenge in life and the diverse range of support services Ben offers is more important than ever when facing the uncertainty and numerous challenges of COVID-19."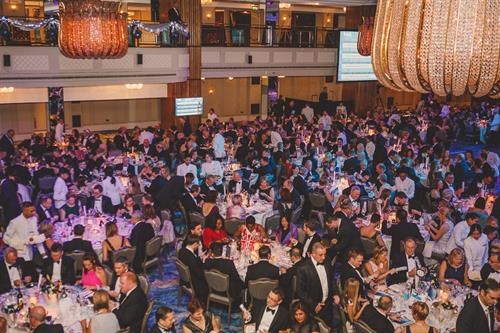 Earlier this year Ben issued an appeal for help to plug a £1m funding gap after it was forced to cancel its annual fund-raising ball as a result of the impact of the COVID-19 pandemic.
The automotive benevolent charity subsequently challenged charity-minded automotive employees to complete the British Grand Prix's full 190-mile race distance under their own steam as part of a Formula One-inspired virtual reality fund-raising challenge.
To register for the IMI 100 challenge, to help the charity make up its 2020 fund-raising shortfall, visit https://register.enthuse.com/ps/event/IMIVirtualEvent
Participants can measure the distanced covered on fitness apps or by using an online chart and manually recording the equivalent steps taken.
Nash said: "Through this virtual activity challenge, we are bringing people together, encouraging an active lifestyle and raising awareness of Ben.
"Whether you're retired and need support, or are in work dealing with mental health, financial worries or physical issues Ben has the resources to help, including a helpline and a range of online tips, advice and tools accessible at www.ben.org.uk."