Delegates to this year's AM Live will come away from the event inspired with electrifying presentations including one session on leading teams through change from automotive adventurer Kevin Gaskell.
Former BMW and Porsche GB managing director Gaskell is one of the headline keynote speakers already confirmed for the Inspiration Theatre at AM Live, which takes place at the NEC, near Birmingham, on November 11.
The COVID-19 pandemic has presented unprecedented and unique challenges to businesses across the world, with automotive retailers needing to shut showrooms, furlough staff and ramp back up as the market bounces back.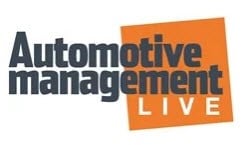 Gaskell has worked as chief executive at four successful world class brands and is now a leading entrepreneur and investor.
Winning numerous awards for excellence along the way, the international companies (and teams) he has built and continues to build have created over £3 billion in shareholder value.
He has also still found time to climb the world's highest mountains, walk to both North and South Poles, as well as compete in international sport and play in a rock band.
Gaskell said: "The reality of the COVID-19 pandemic has been terrible and terrifying and should not be minimised.
"But eventually it too will pass. The economy will recover, and great businesses will be built or rebuilt.
"My experience of leading companies through the economic disaster zone is that, with different thinking, it is possible to emerge stronger than ever.
"During the most difficult of times the most able leaders will reassess and clarify the vision of success for the organisation.
"They will challenge and redefine the business model and prepare their team for long term success. Great leaders will step ahead."
The Inspiration Theatre will be available in addition to multiple Operational Excellence seminar sessions across the day, with expert sessions focusing on changing consumer behaviour in the face of the pandemic, the latest best practice on digital marketing, omni-channel retailing and much more.
Registrations for AM Live are open now and are free to automotive retail professionals.
To For more information and to book your place visit automotivemanagementlive.co.uk.